This post may contain affiliate links. Please see our full Disclosure Policy for details.
DIY embroidery hoop wreath with flowers. Steph our guest blogger today shares a cute wreath made out of embroidery hoop. Use yarn and colorful yoyo flowers to make embroidery hoop wreath. Let's see her tutorial on how she made her wreath?
Embroidery hoop wreath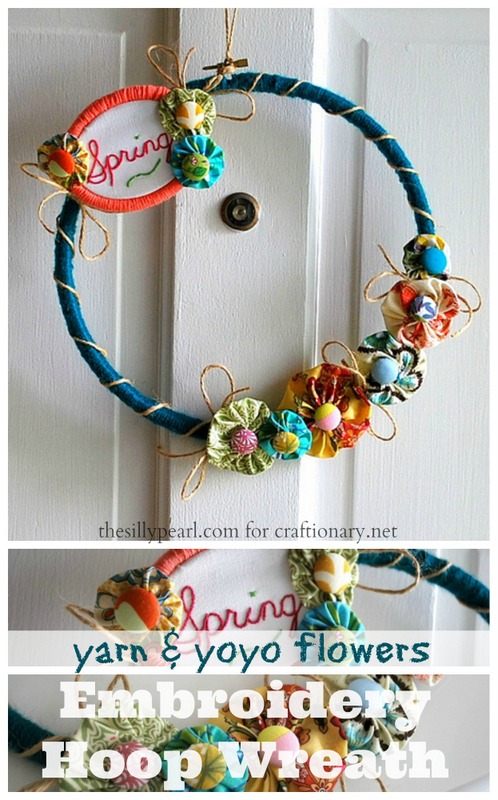 Hi, my name is
Steph
from
The Silly Pearl! 
In between spending time with my husband and 4 year old twin girls, I love to create. Started silly pearl to write about my sewing, paper crafting, jewelery making and cooking adventures. I am inspired by my girls as well as my mom, my crafty partner-in-crime.
Happy to be here at Craftionary today. Thanks Hani for having me!
Today I am sharing my
Embroidery hoop wreath.
Material needed to make wreath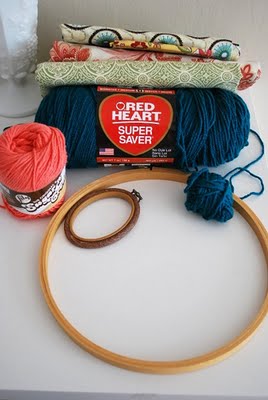 Embroidery hoops (a big 10″ and a small 3.5″)
Yarn
Fabric (for yo-yo flowers) and twill (for the small hoop)
Jute twine
Covered Buttons kit
Hot glue
Scraps of fabric, needles and
Circle templates of different sizes (to cut fabric)
Instructions for spring wreath
Wrap the blue yarn around the big hoop, start by pinching the yarn between the two hoops and covered both the hoops with yarn. Knot the two ends when all entire hoop is covered. Wrap only the outer ring of the small hoop, as we will be inserting fabric on the inside ring. Write the word "Spring" or whatever you want on the hoop and embroider it.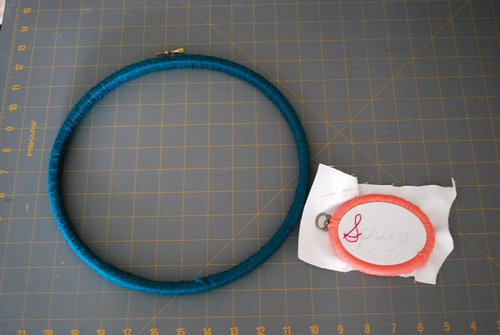 Wrap the jute twine around the big hoop, starting at the and knot when you reach the end. Leave some length at the start and the end (this length will be used to hang the hoop).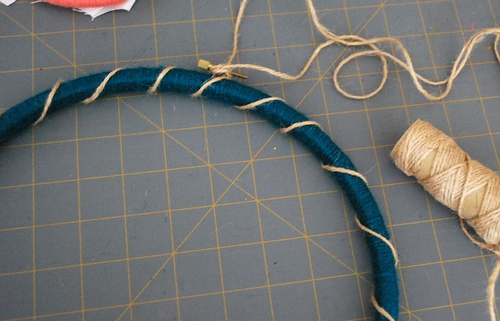 To make yo-yo flowers and covered buttons, I used vase and a bowl as my circle templates.
To make the yo-yo flowers, gather along the edges with your needle and thread, pulling along the way until you have completed the circle. Flatten into a yo-yo, pull the starting end out at least an inch and cut of the other at the same length and knot them together tightly.
Use the covered button kit to make fabric covered buttons. Make yoyo flowers using your needle to make flares around the center.
Make yoyo flowers
Just to add a little more interest, I added jute twine as bows under the yo-yo flowers.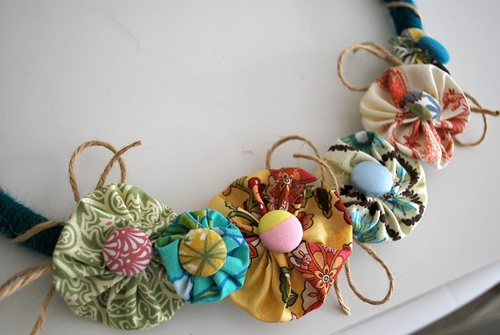 Arrange and hot glue in place. Hmmm I need one more at the top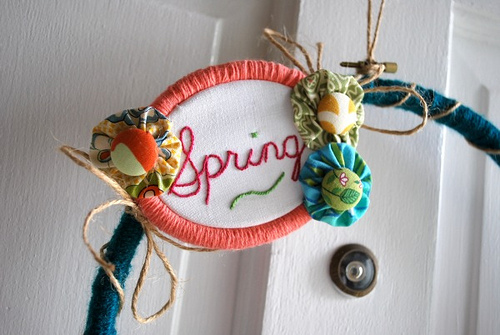 Hang it on your door and you're done!
Lovely embroidery hoop wreath! Create your own following this easy tutorial by steph.
A few more of Steph's tutorials
for you to check out:
You will also like: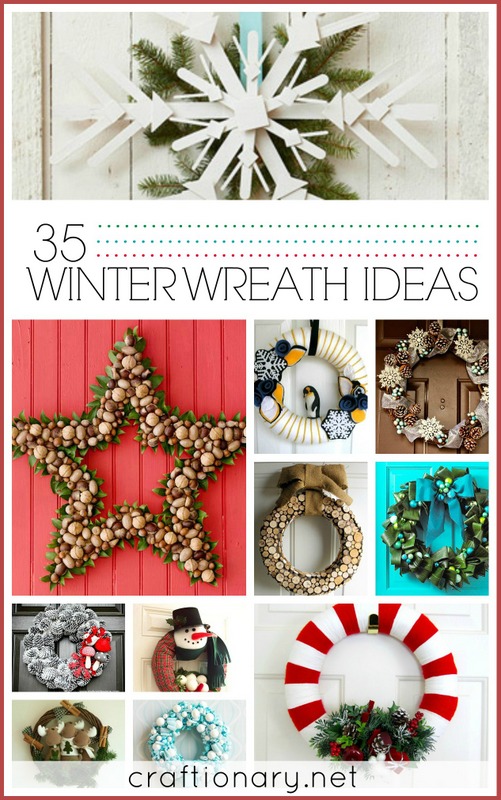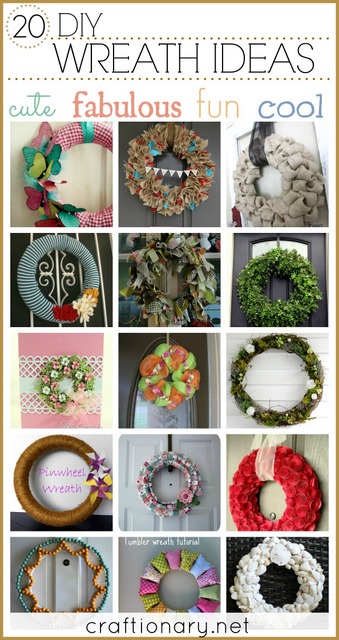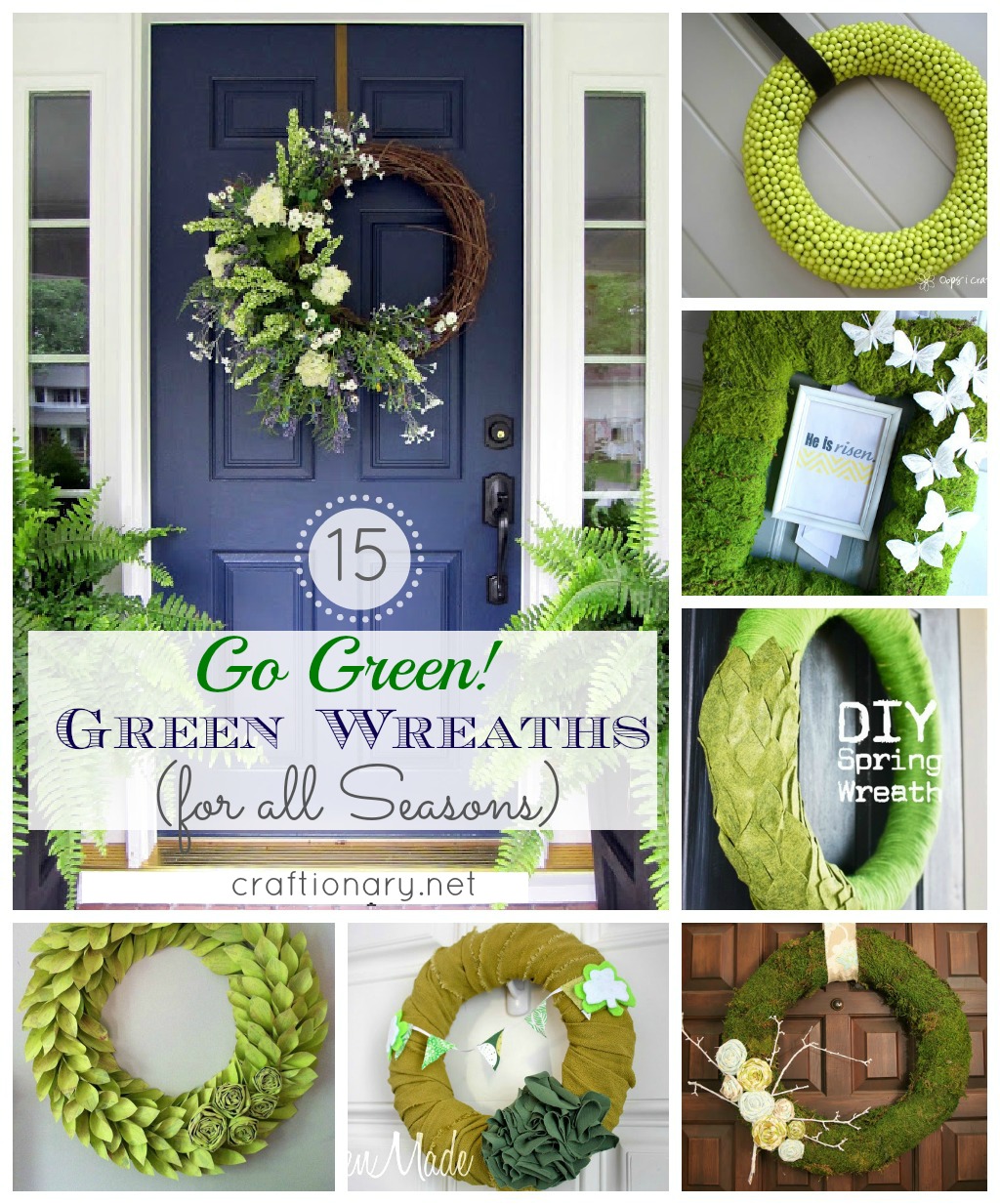 Looking for more great ideas?
Are you on pinterest?
Updated regularly whenever I find unique ideas.