This post may contain affiliate links. Please see our full Disclosure Policy for details.
Easy last minute DIY balloon ideas that will rock your party. Most of these ideas involve cheap craft supplies, easily available at dollar store. Great way to decorate for a party while staying smart on the budget. These ideas are great for birthday parties, baby shower parties, weddings, seasonal parties, celebrations and events to just be happy for boys and girls alike. The ideas include pom poms, paint, pipe cleaners, confetti, glitter, sprinkles, paper tassels, glow sticks, tulle, fabric and more to decorate the balloon's head and tail instantly. DIY balloons can simply spice up the decoration of any party. Specially birthday parties, bridal shower parties & summer parties etc. There are so many pretty ideas we can try with balloon decorations. Today I am going to share some interesting & creative Balloons decoration Ideas For Parties.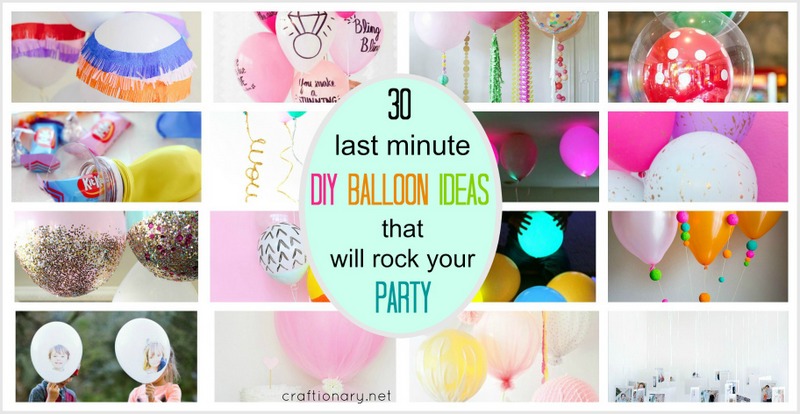 DO NOT COPY, EDIT, SAVE OR PASTE THIS IMAGE. COPYRIGHT OF CRAFTIONARY.NET
DIY Balloon Ideas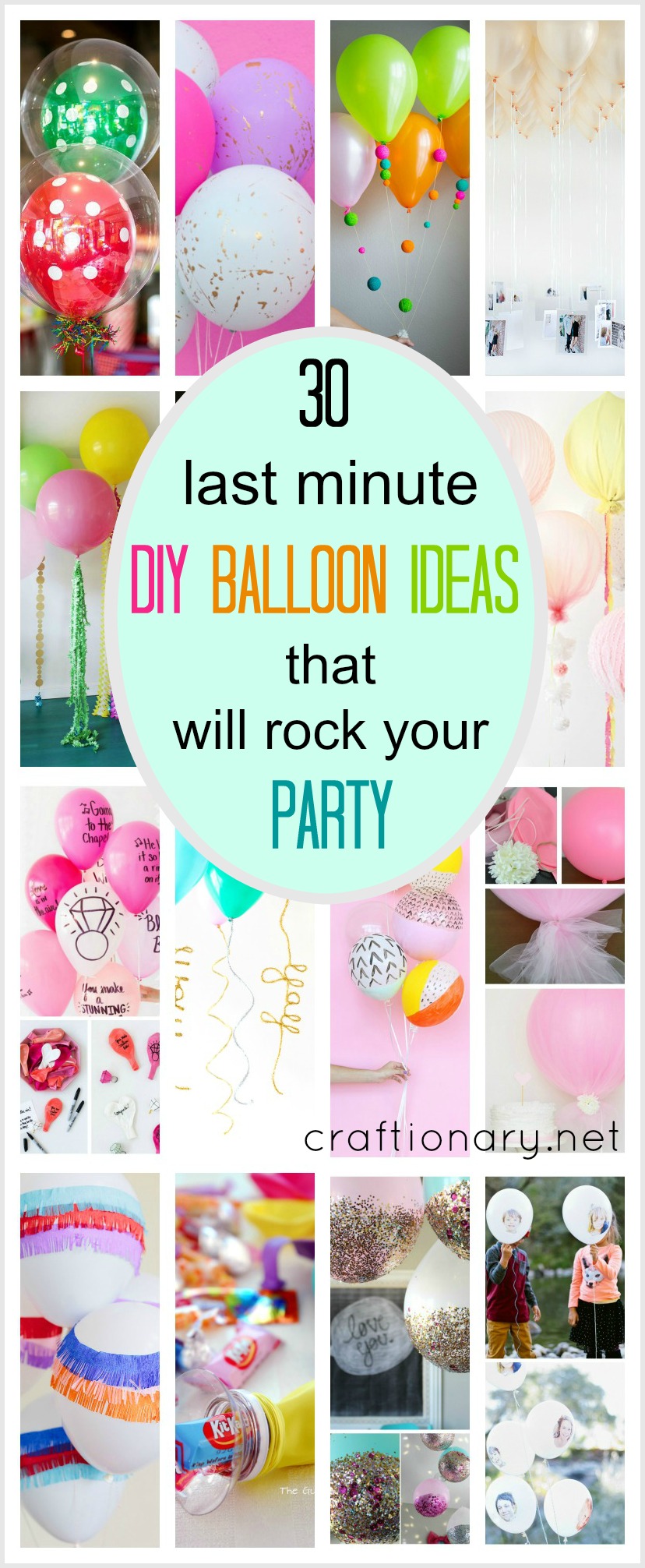 DO NOT COPY, EDIT, SAVE OR PASTE THIS IMAGE. COPYRIGHT OF CRAFTIONARY.NET
Creative Balloons Ideas For Parties
1. Balloon chandelier
Balloon Chandelier with pictures at Wedding Chicks.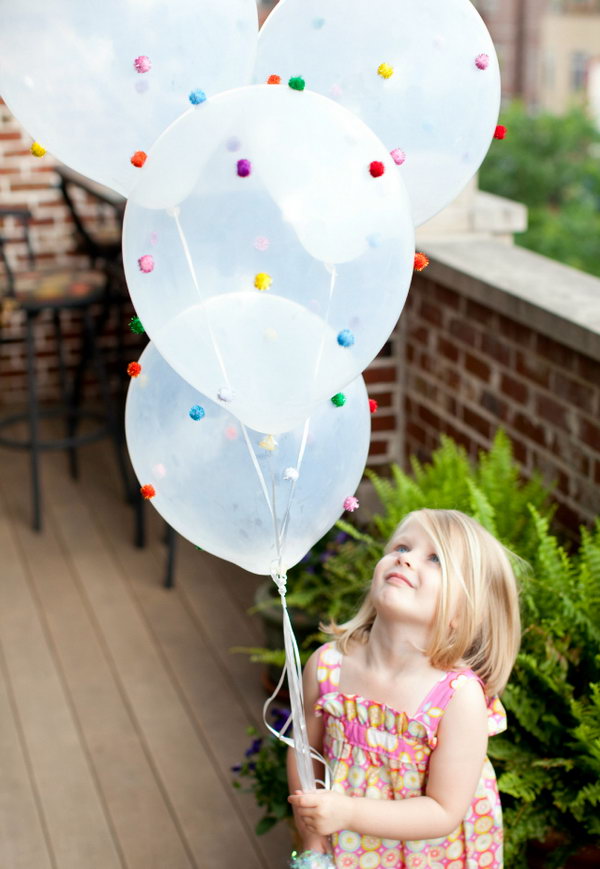 2. Pom pom balloons
Pom Pom Balloon idea at Craftionary.

3. DIY confetti balloons
DIY Confetti Balloons with paper polka dots.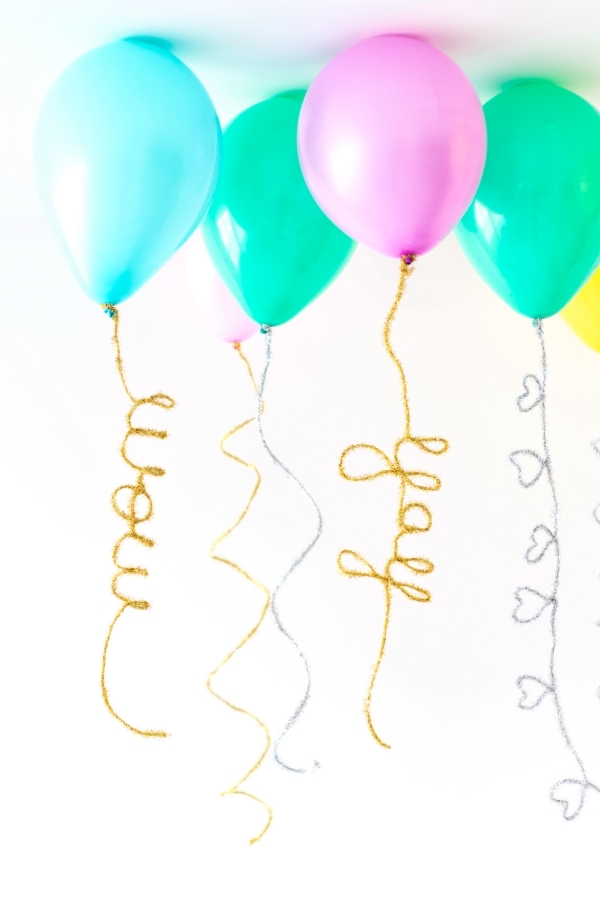 4. Bendable Balloon
DIY Bendable Balloon Tails made with pipe cleaners.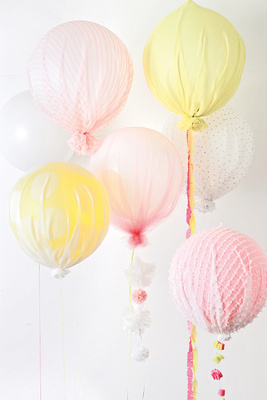 5. Fabric Balloons
Simply wrap them the balloons with assorted fabric pieces.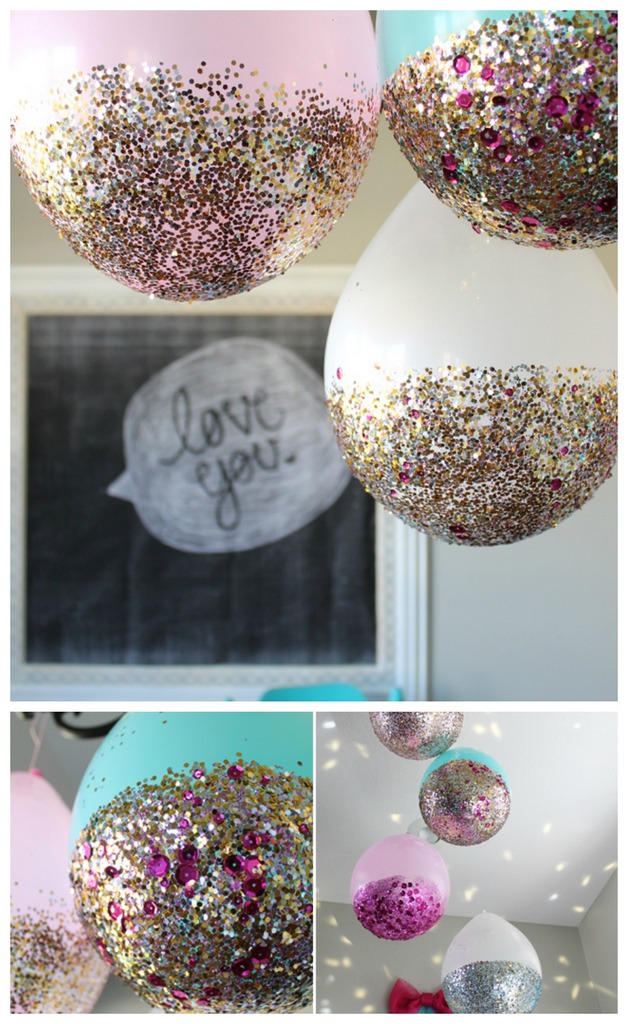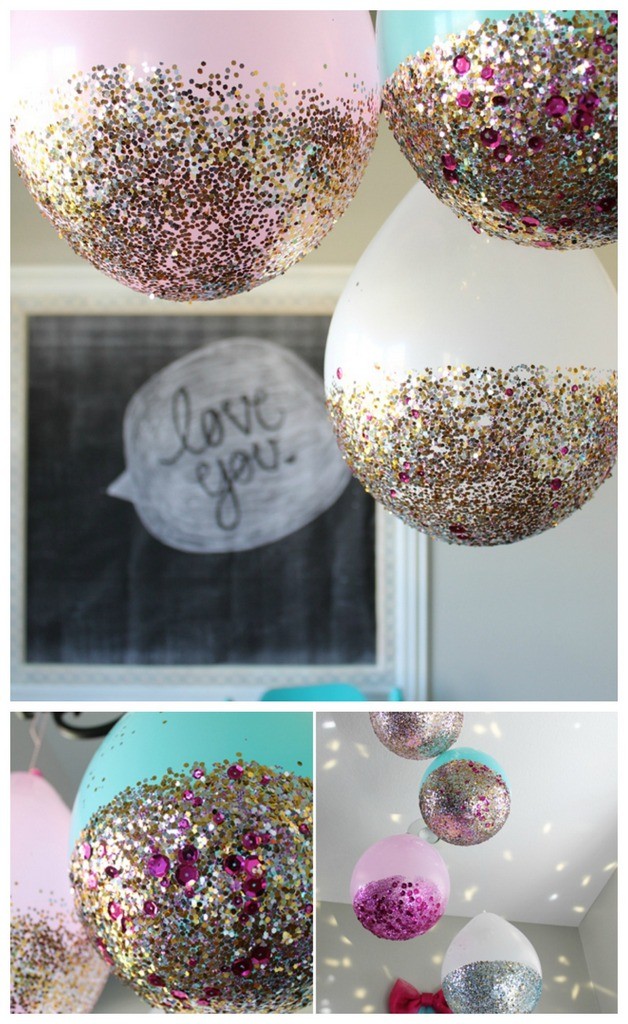 6. Glitter party balloons
Glitter Party Balloons decoration with glitter and sequins.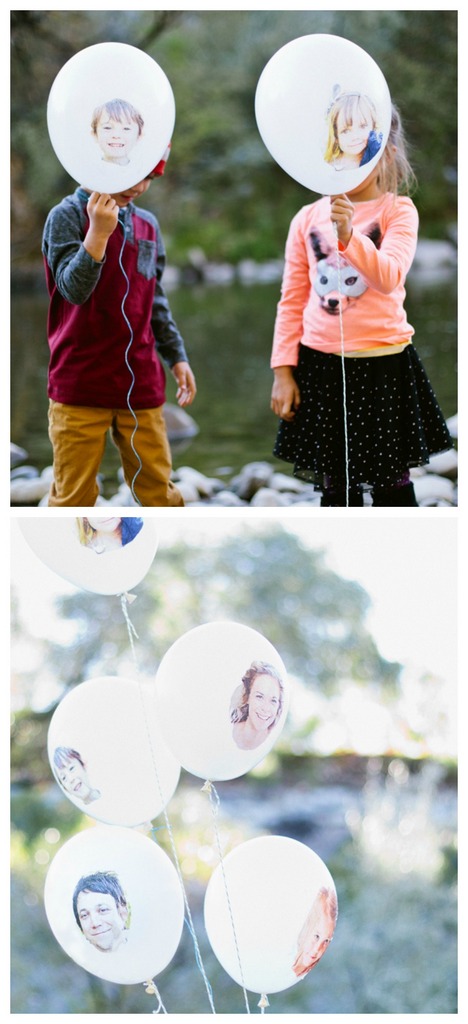 7. Decal balloons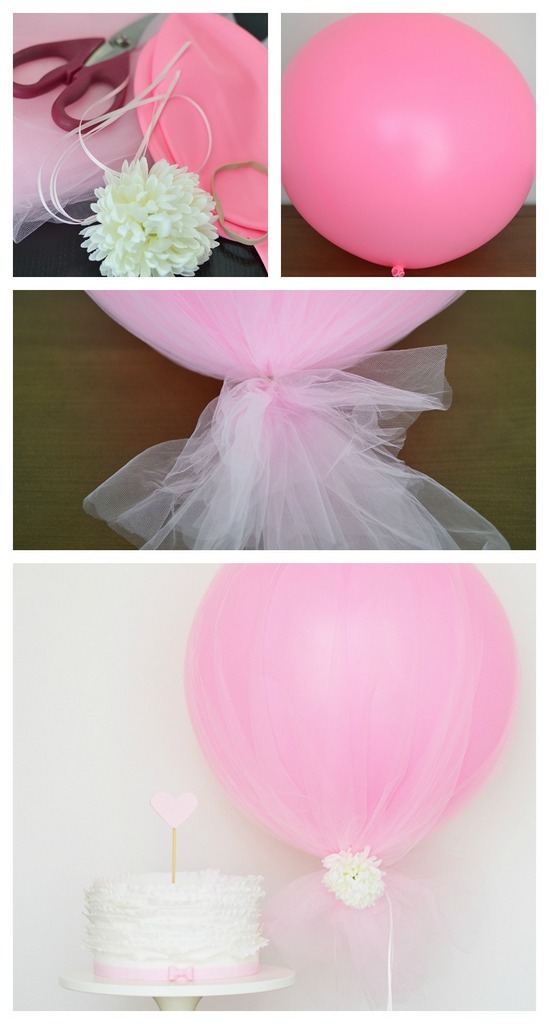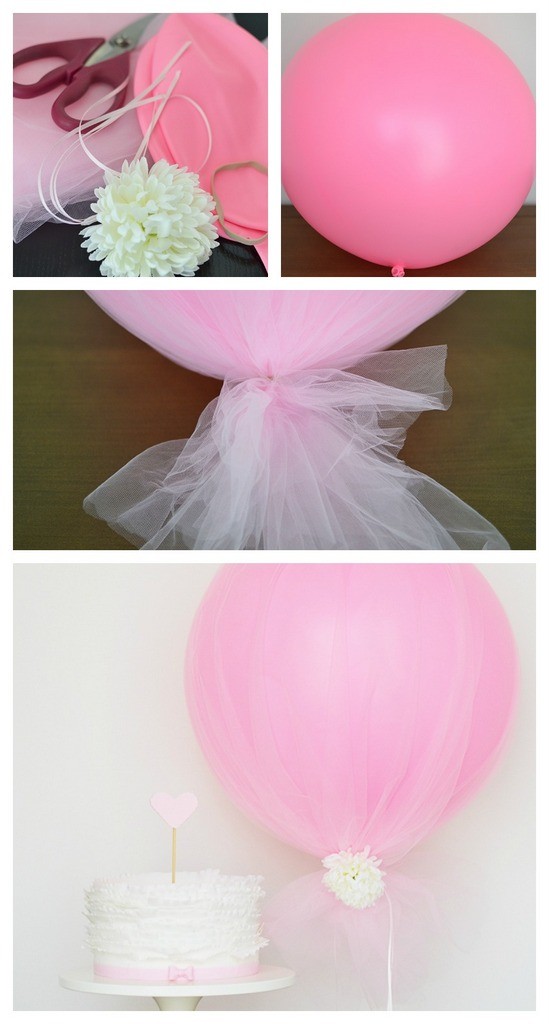 8. Make Tulle Balloon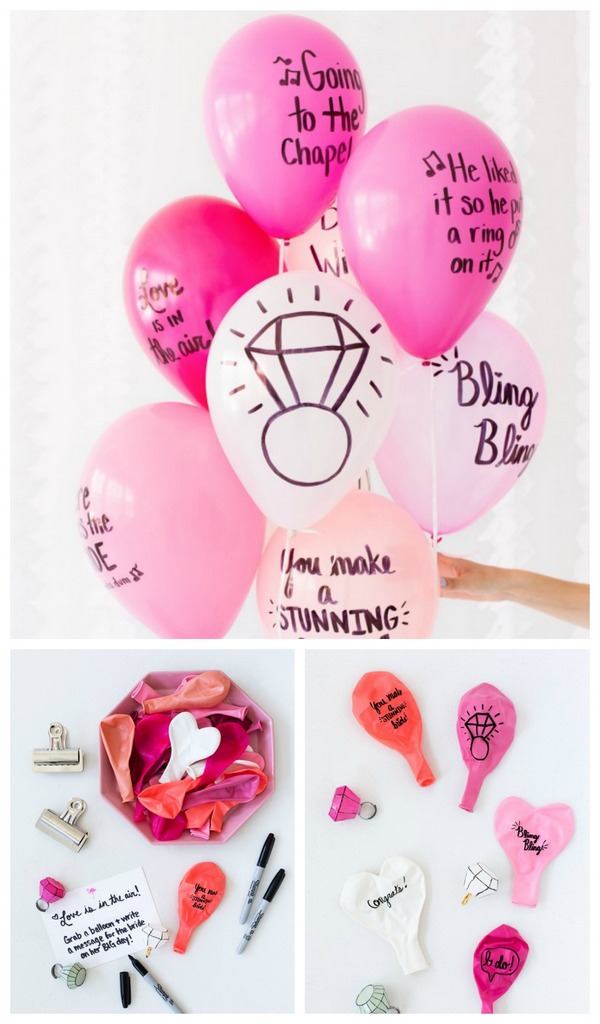 9. Sharpie balloons
DIY Balloon wishes for Bride To Be. Learn how to write interesting texts on balloons.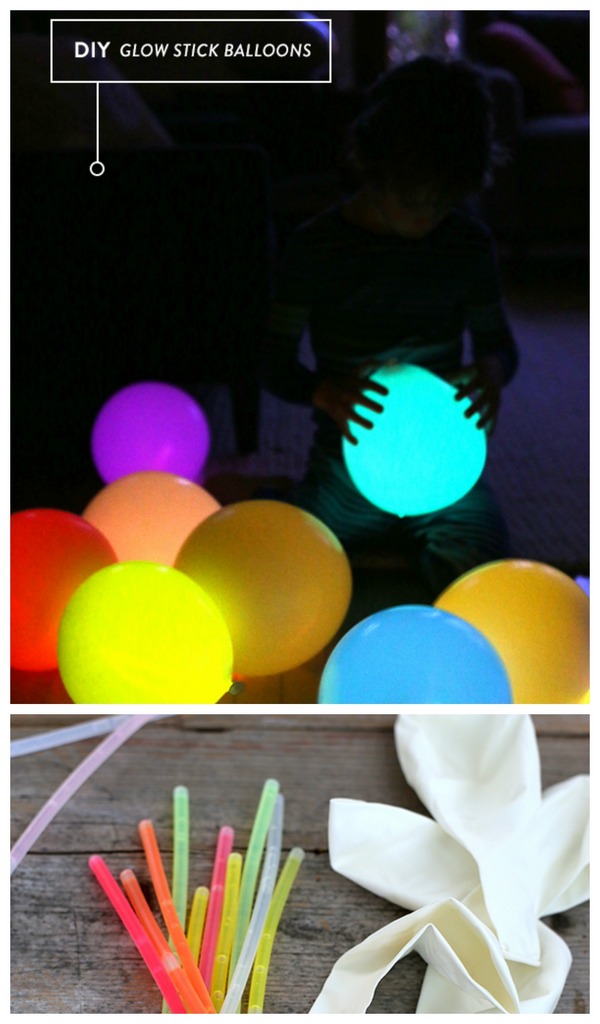 10. DIY Glow in the dark balloons
Add glow sticks into the air filled balloons.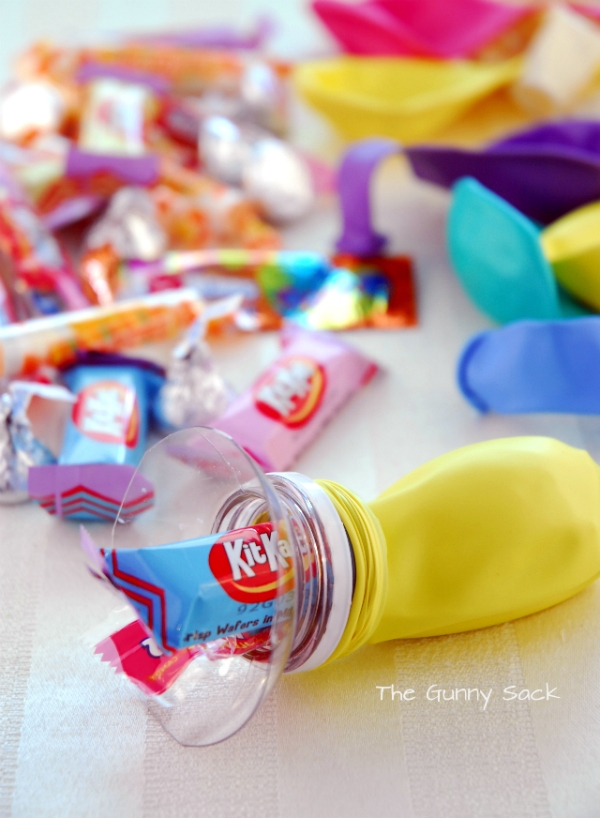 11. Balloon pinata
Easy trick, how to make Balloon Pinata.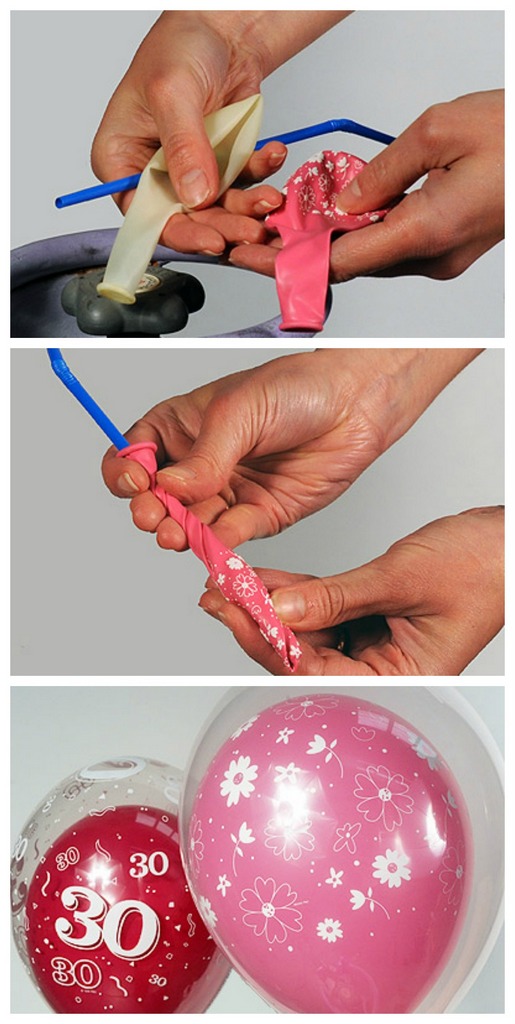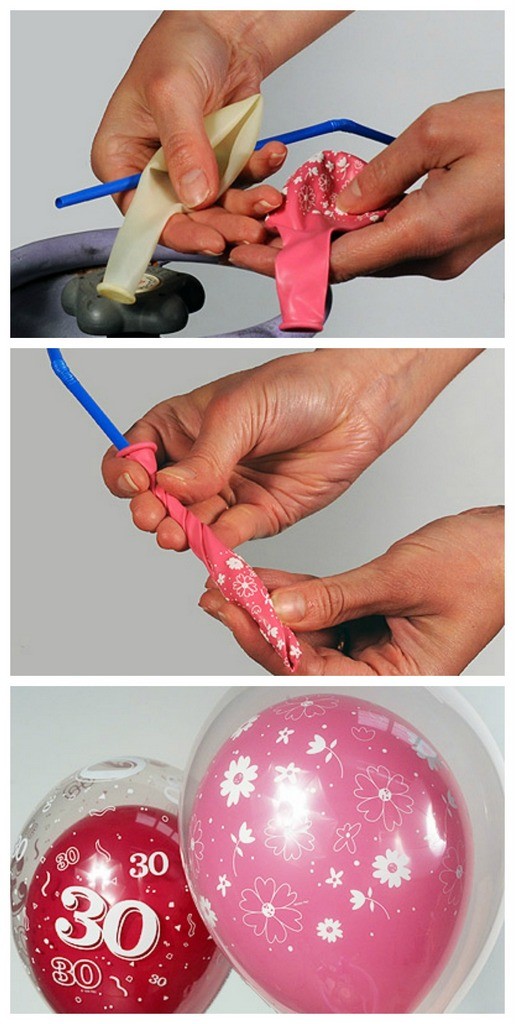 12. How to put a balloon inside a balloon?
Easy yet awesome DIY.
Take two balloons.
Roll and twist the second balloon into a tube as soon in the picture.
Push the second balloon inside the first one.
With the help of the straw blow air into the first balloon.
Now use the straw to blow air into the second balloon. Tie them and you are done!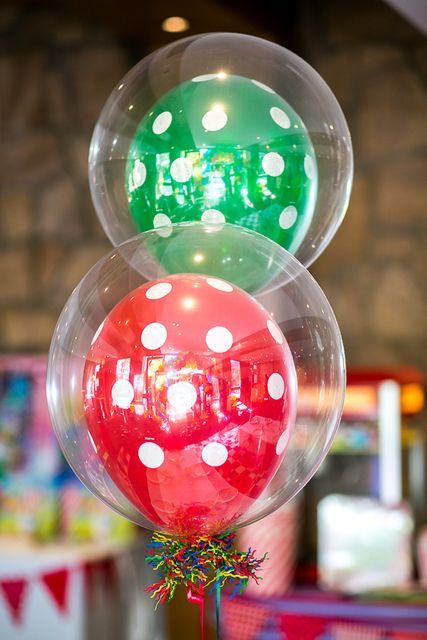 13. Double party balloons
Party decoration with Double balloon via catch my party.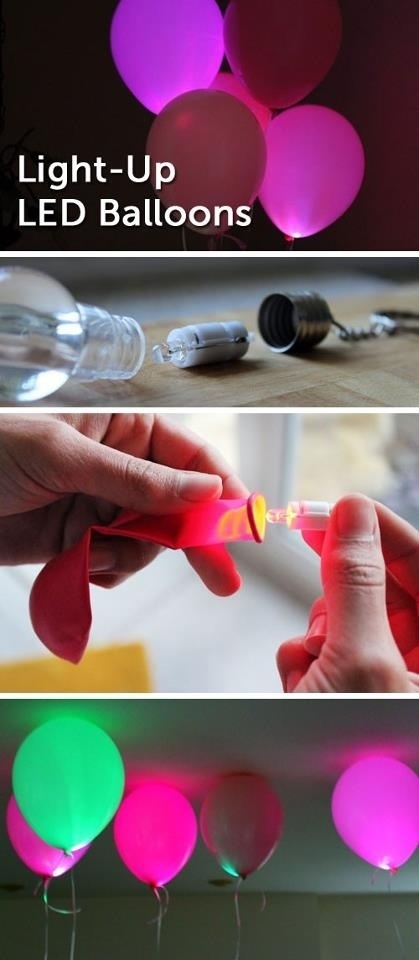 14. LED balloons
Light up your balloons with LED lights.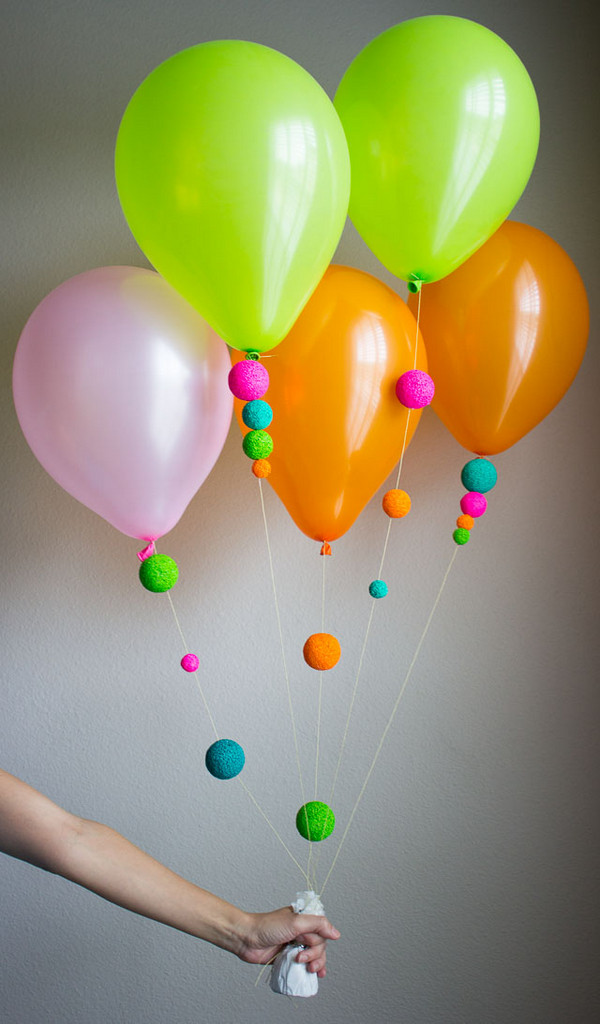 15. Styrofoam balloons
A fun way to decorate balloons with painted Styrofoam balls.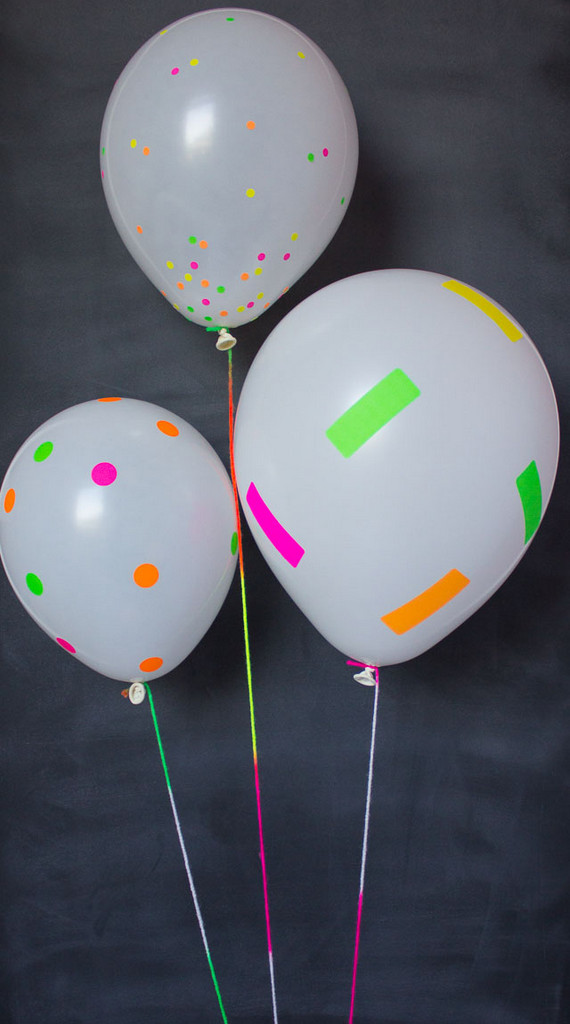 16. Washi tape balloons
Decorate balloons with washi tape and paper polka dots.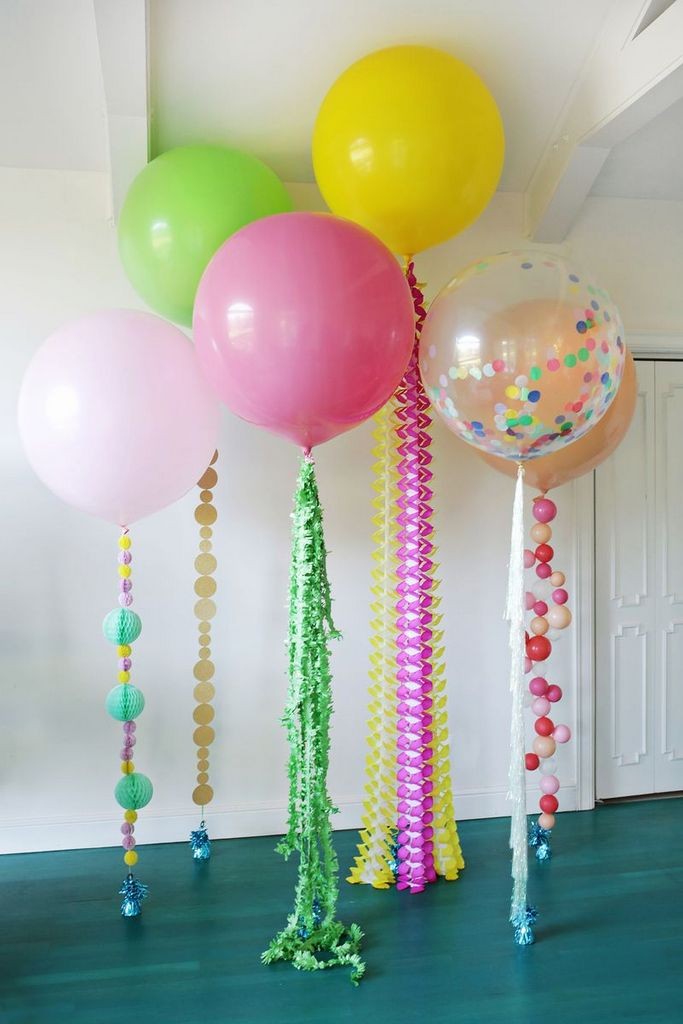 17. DIY balloons
Festive Balloon Tails for balloon Party decor. Using paper, crepe paper & mini balloons.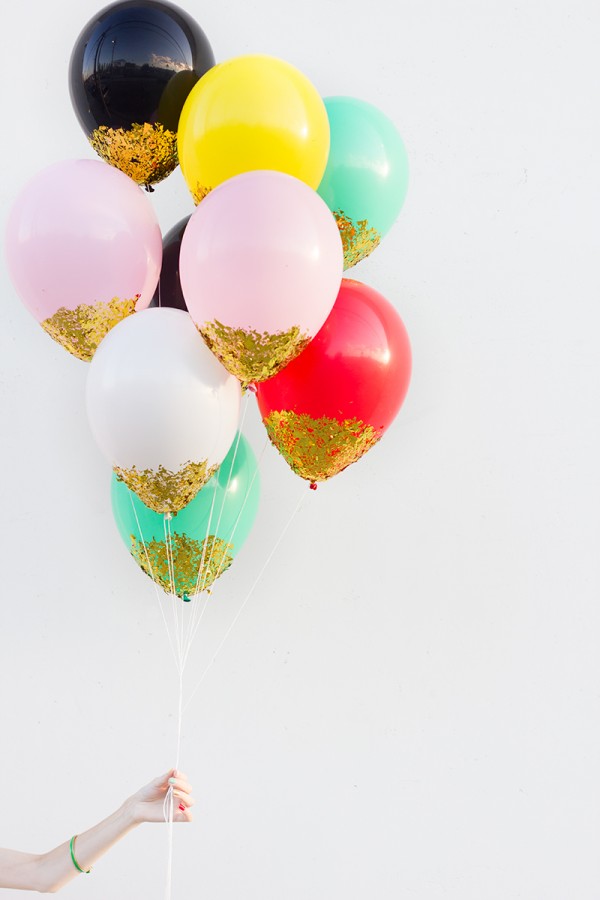 18. Confetti balloons
Confetti Dipped DIY Balloon ideas at Studio DIY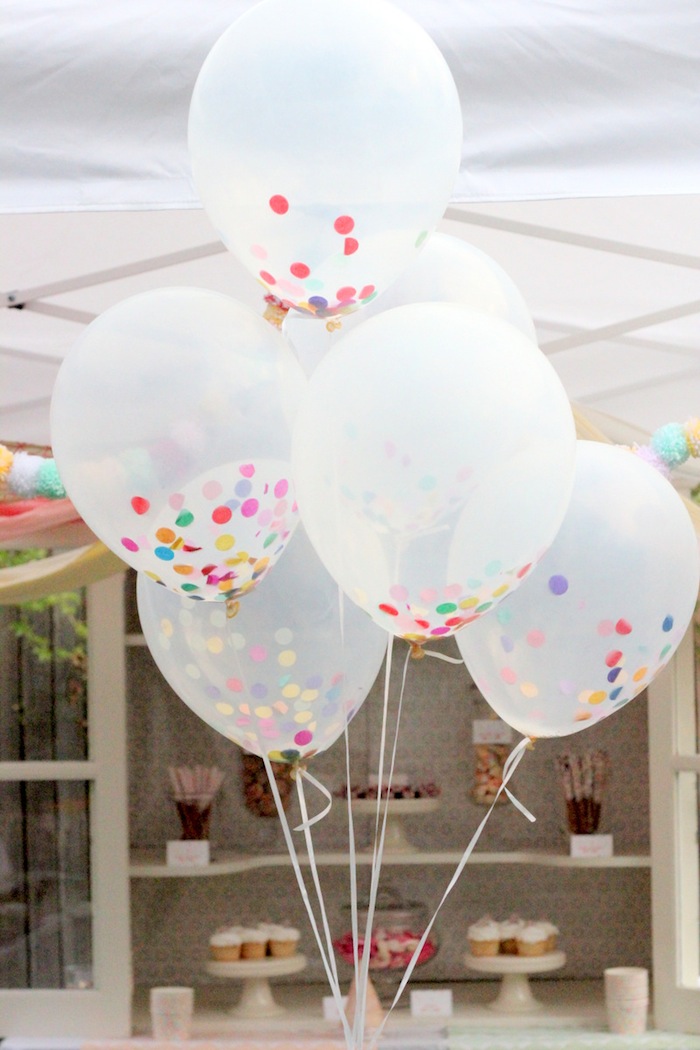 19. Sprinkle balloons
Confetti Sprinkle Balloons DIY Idea at Pretty Prudent.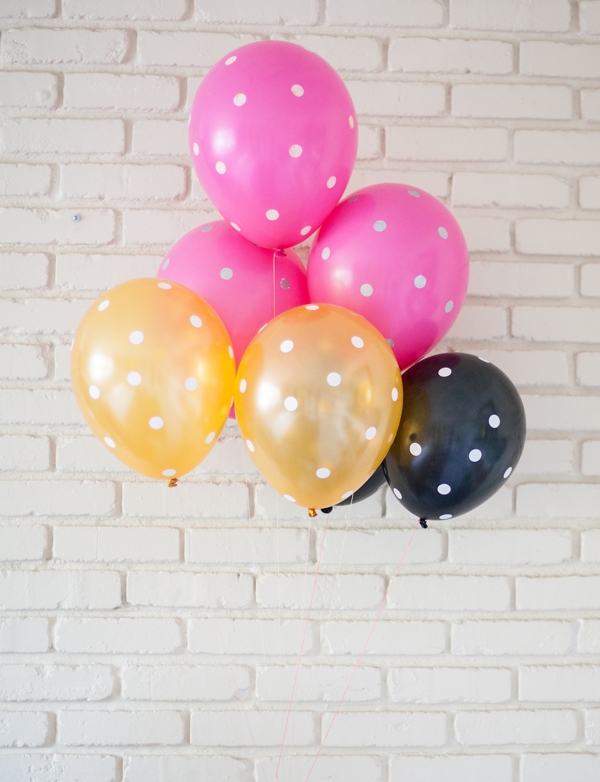 20. Polka dot Balloons
Decorated beautifully at A Subtle Revelry.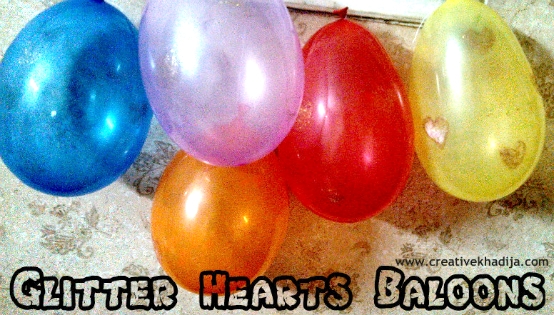 21. Glitter balloons
Glitter Hearts Balloons decorated by Creative Khadija by filling glitter inside balloons.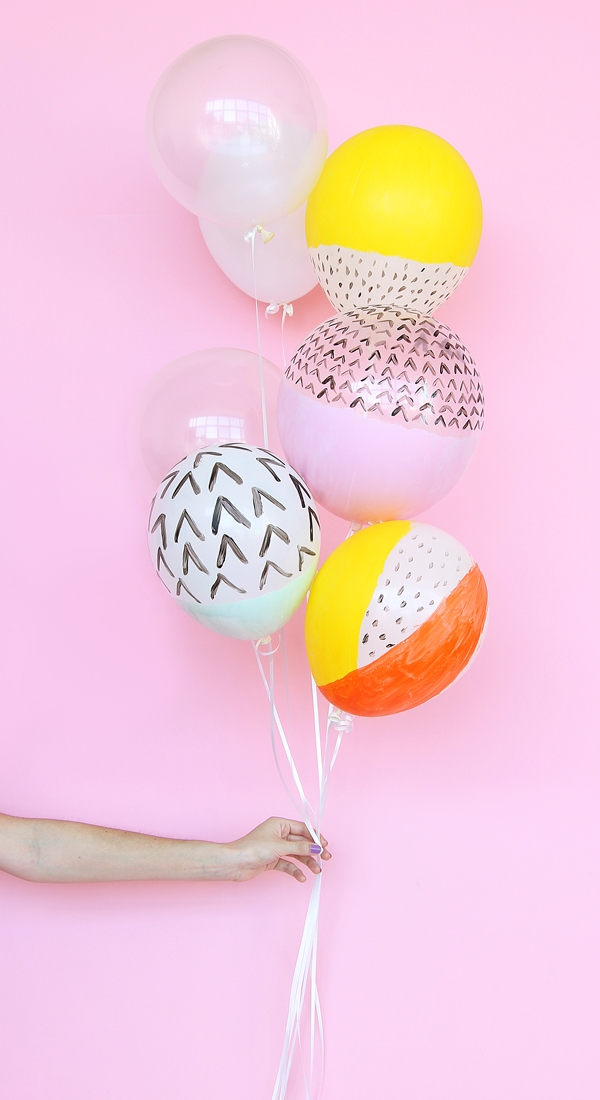 22. Painted balloons
Graphic Painted Balloons with markers by A Subtle Revelry.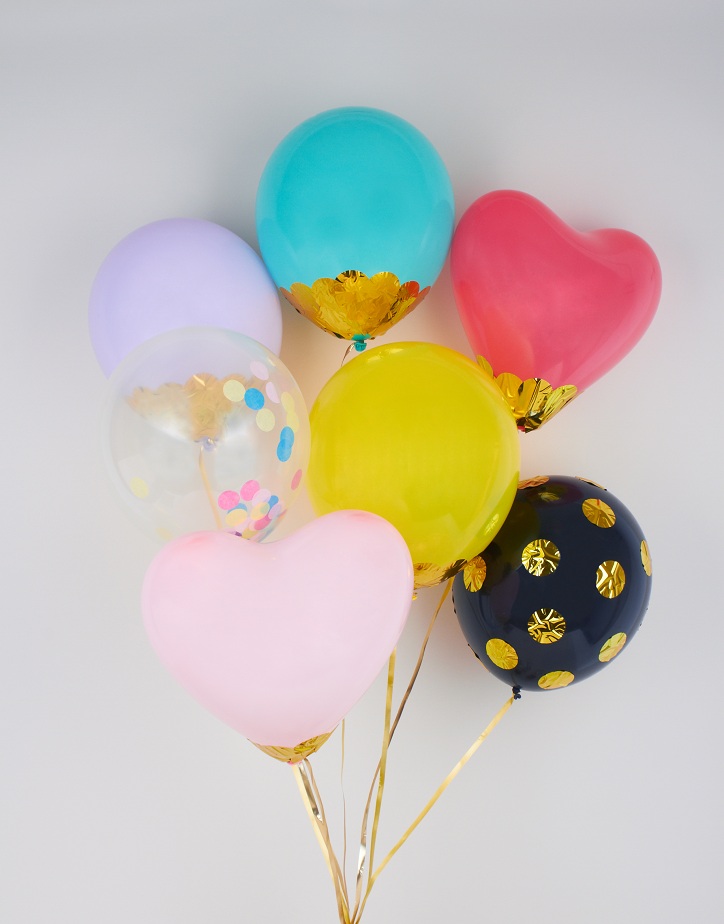 23. Party balloons
Use PVA glue and paintbrush to stick gold and paper confetti.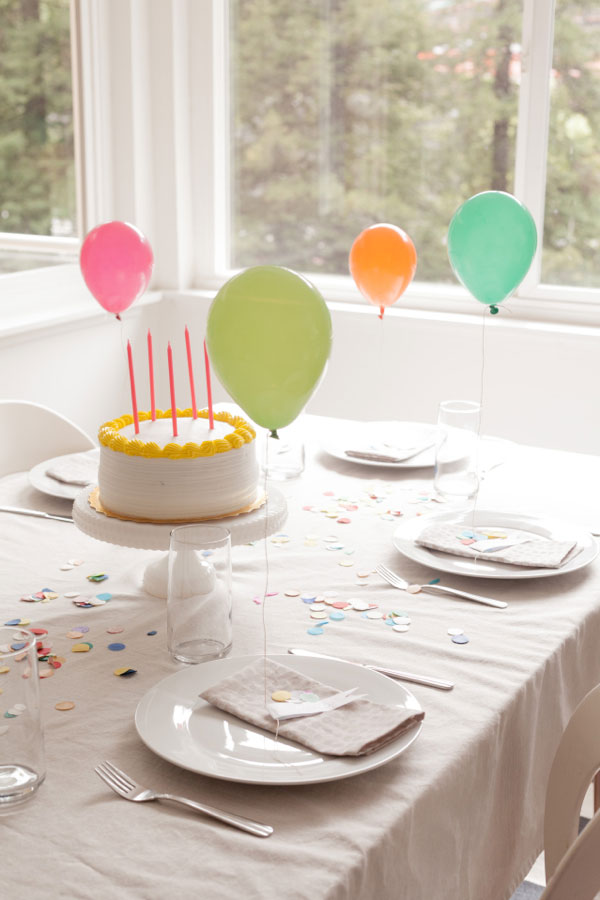 24. Balloon Party Placement Cards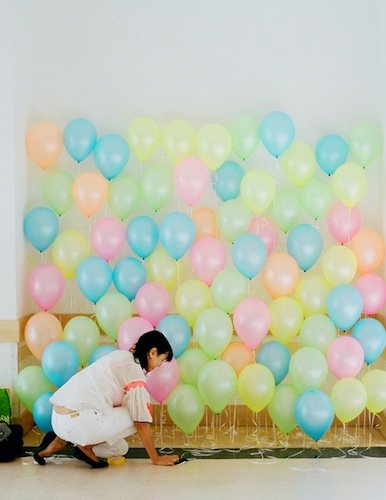 25. Balloons Backdrop
For Party Via Pop Sugar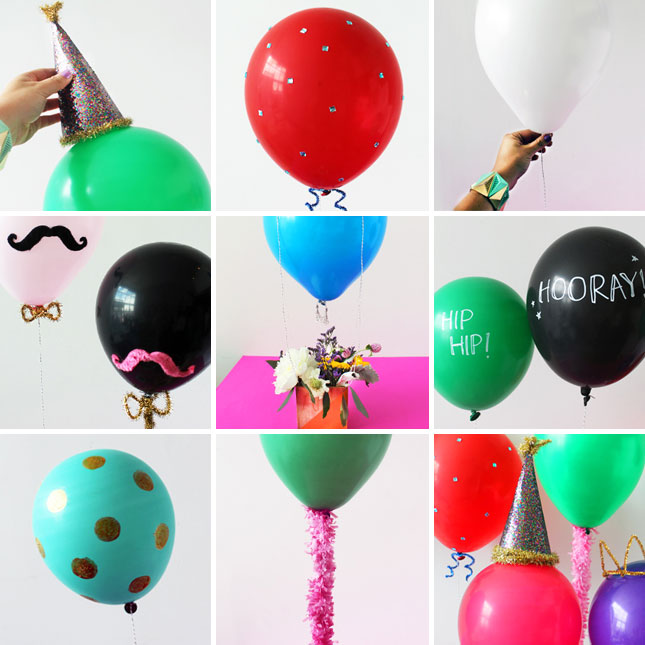 26. Decorative balloon ideas
Balloons Decoration Ideas shared at Brit+Co.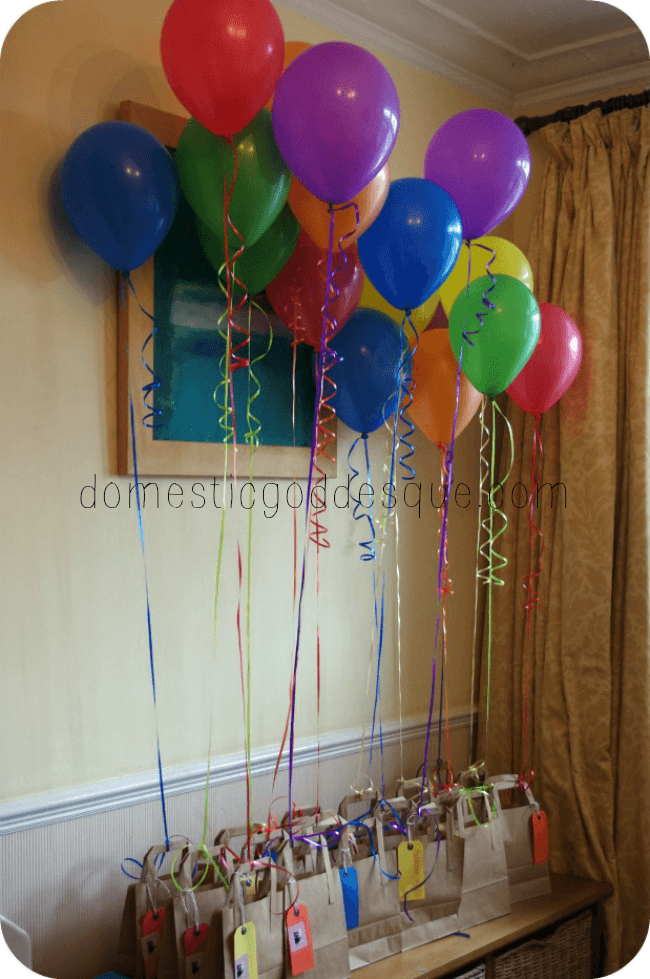 27. Balloon party favors
Birthday Balloon Party Bags or treat bags Via Domestic Goddesque.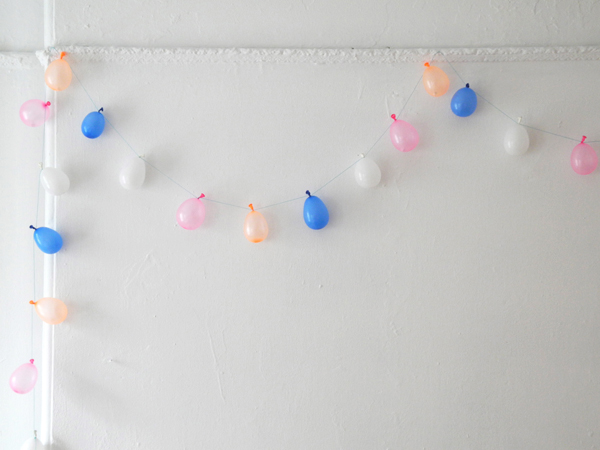 28. Balloon garland
Balloons Party Garland Making at Oh Happy Day.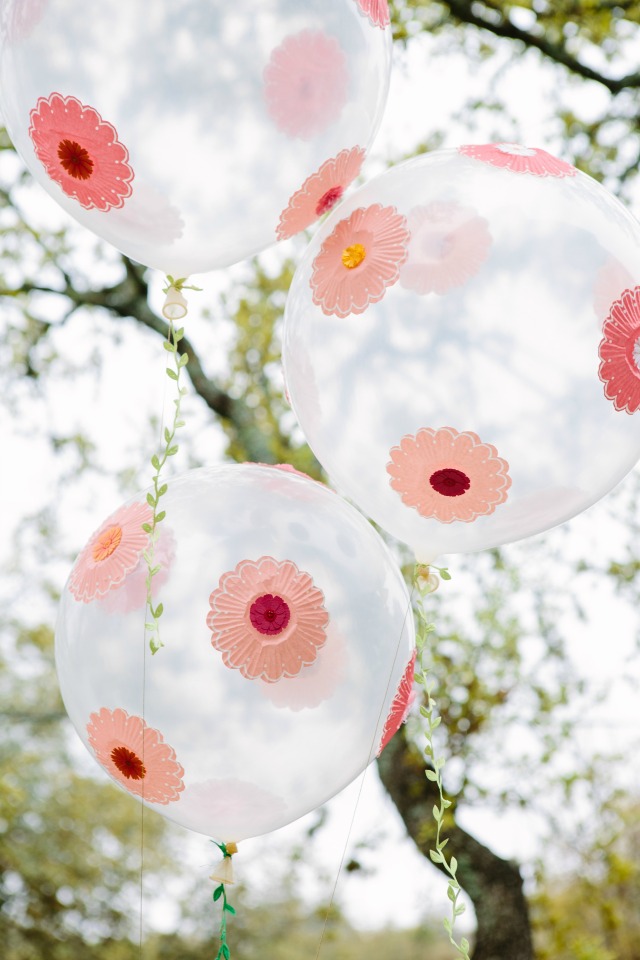 29. Paper flower balloons
with sticking floral stickers on the balloon.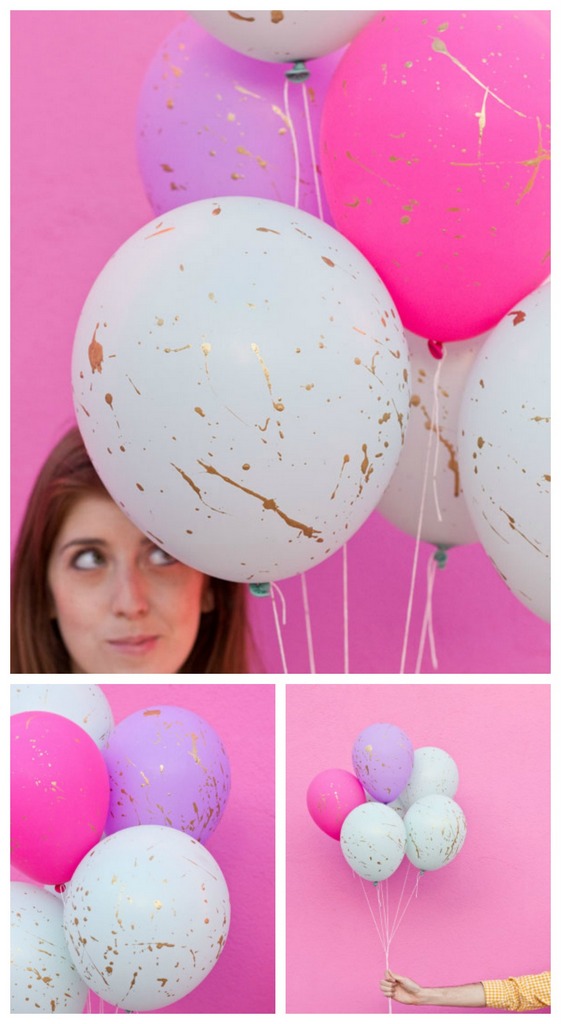 30. Splatter painted balloons
DIY Painted Balloons using splatters of paint using paint brush.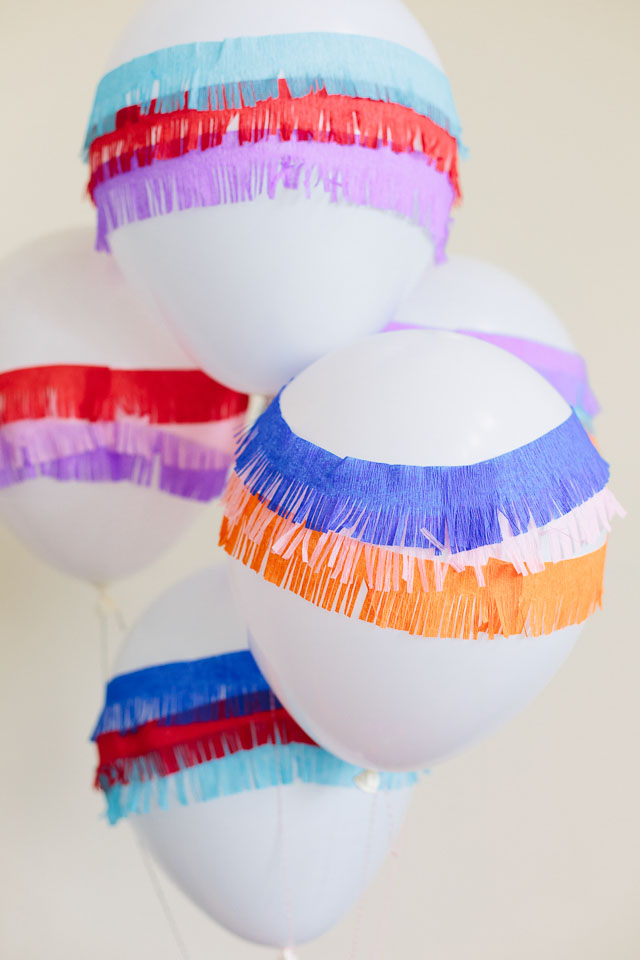 31. Pinata Balloons
using paper fringes.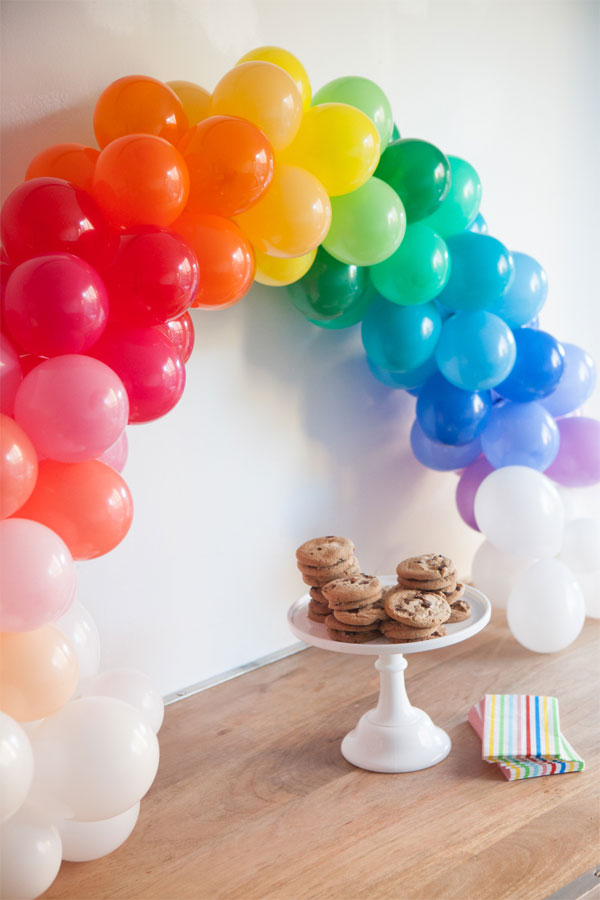 32. Rainbow Balloons Arch
with colorful balloons. Find 60 more balloon decoration ideas for any party with video instructions.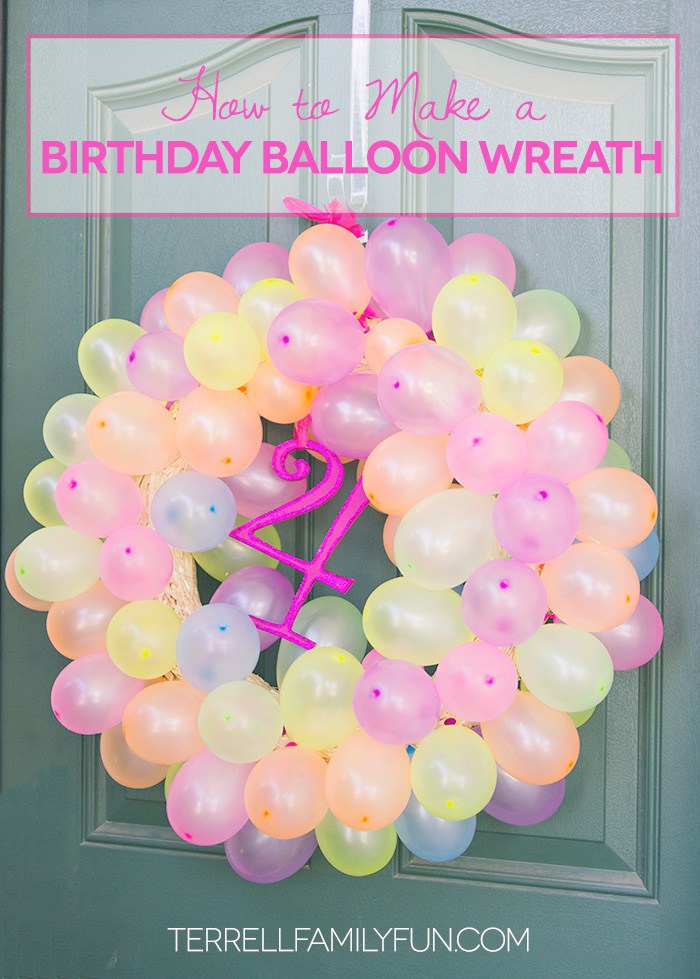 33. How to make a Birthday Balloon wreath
Aren't these last minute DIY Balloon ideas simply fabulous? These amazing ideas will take your party to the next level even when you were not prepared to decor for it, or lost time because life is simply busy. Have fun and use these last minute DIY balloon ideas to rock your party. Please note some original sources were missing. If you come across them please leave them in the comment.
You might also like: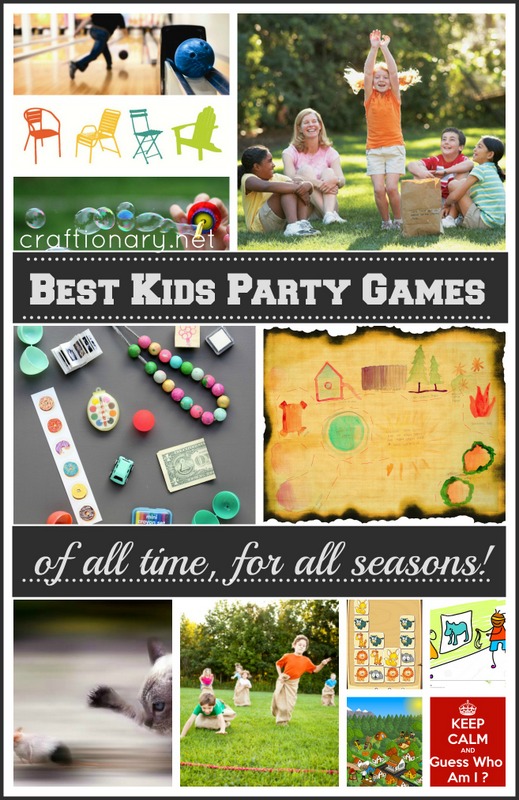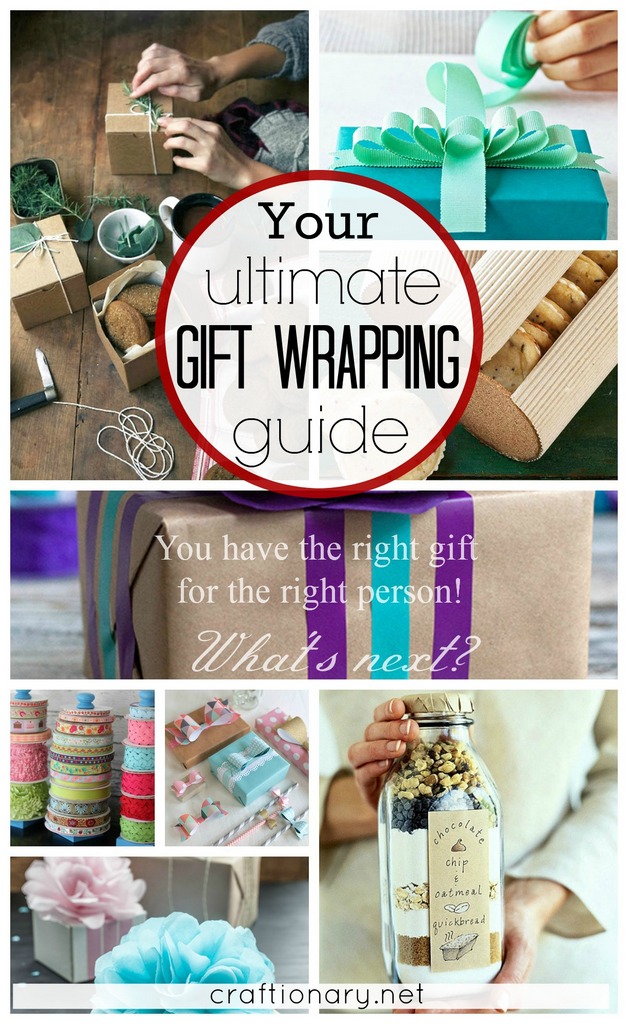 Best Balloon decoration ideas for any party