This post may contain affiliate links. Please see our full Disclosure Policy for details.
Today find DIY everything turquoise best ideas for home. Blue has always been my favorite color. But for a while now I am having blue fever. I just love everything I see that is in this shade of blue. Especially at target!
I have also been thinking about decorating my home with turquoise being the accent color along with red. And maintaining that earthy feeling with the rest of the things being neutral. Let's see how it goes, it's just a thought for now.
I found some pretty cool things in turquoise that I have been wanting to create. So, I came up with 13 cute and simple projects. I have been thinking about creating something from this fun list. But I haven't decided yet on which inspires me more.
Help me decide. Which project you like more?
Tell me in your comment.
Let's have a look at these turquoise projects.
DIY Everything Turquoise
 Today's features

Here are some fabulous ideas:
Word: Turquoise.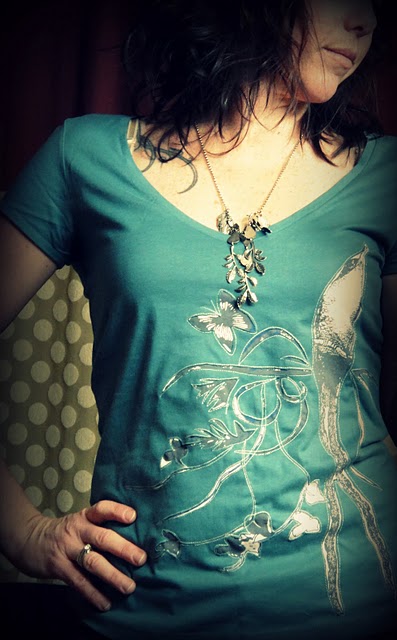 A very cool
reverse applique
technique on a turquoise t-shirt at 
Sew Simple Design
.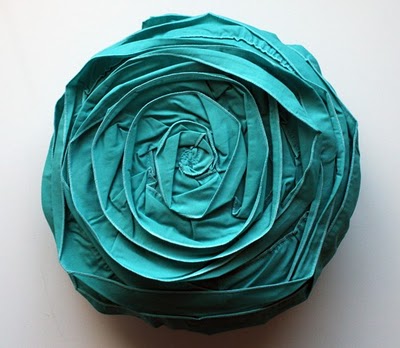 A cute round fabric ribbon
flower pillow
by
I Create It
.
 I love the designer makeover with blue and white paint of this
dresser.
DIY Turquoise Best Ideas for home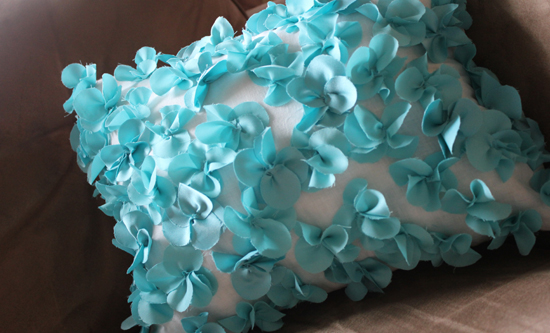 Sew fabric blossoms on a pillow. Cute project. Can be a nice gift too.
 The
turquoise beads necklace
is so easy to make and looks so fabulous.
See how to make it at Ecab Online.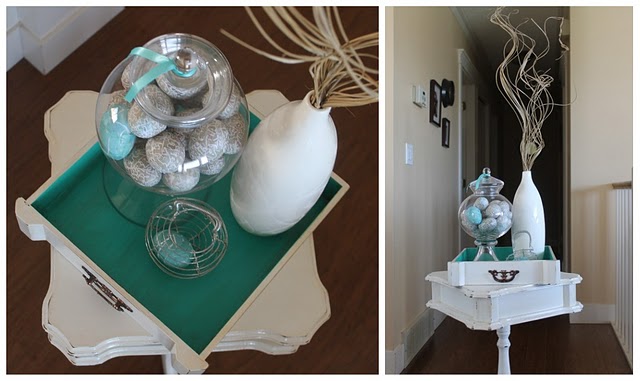 What a simple way to make a statement with a
side table
by
Twin Dragonfly Designs
.
Repurpose old things with style!
 Cute beaded turquoise earrings. So simple to make using wire gauze by A Place Embraced By Harmony.
DIY Turquoise Best Ideas for home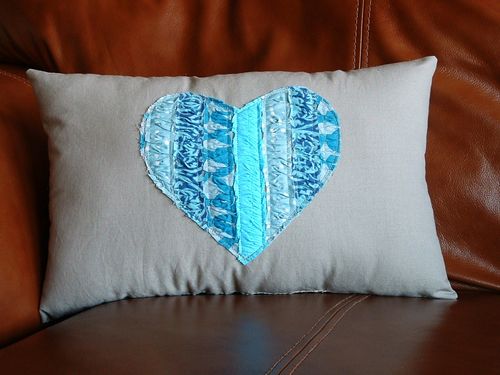 Great way of using fabric scraps. Make a
ruffled heart pillow.
 A superb flowers
leather necklace
.
 A fun way to decorate
wreath
with rosette flowers and birds for Spring.
A Turtles Life For Me
 Re-purpose your old T-shirts into
braided coasters.
Carolyn's Homework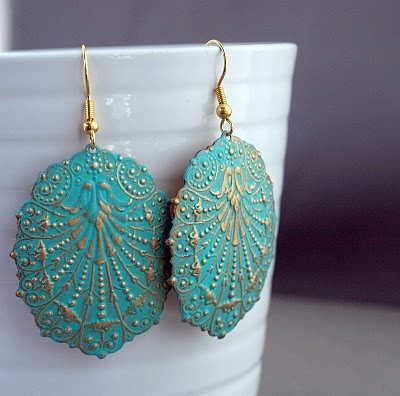 Give your gold earrings a coat of turquoise paint. And rub with a cloth when dry for this cool look!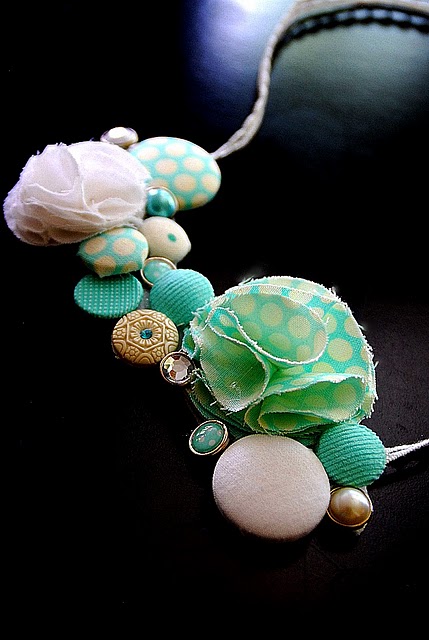 Buttons Necklace
A cute project made by gluing buttons and fabric flowers on a piece of felt.
You may also like these great projects for people who love orange.
Or not!
As these fun projects can be made in any color you love. : )
Check them out! Update: Some links were broken and therefore removed.
Everything Orange
Ways to use orange color in your life.
You will also like:
Looking for more ideas?
You will like ideas in the category
DECORATE
.
Are you on pinterest?
These are updated regularly whenever I find unique ideas.