This post may contain affiliate links. Please see our full Disclosure Policy for details.
Take advantage of these camping tips and hacks that are a beginner's guide on using essentials you can find at home to make family camping easy on budget. Find free printable checklist, recyclable projects, food ideas, safety tips, camping games, and dollar store ideas. Have you ever planned to go for a summer camping trip with your family and friends? Does the thought overwhelm you? Me too! Therefore, I decided to bring to you these amazing tips and hacks I found super useful when I was clueless about where to start!
If you are a camper and love to camp and outdoor adventures excite you, you are bound to love these genius ideas. These camping tips and hacks are the best ideas you can incorporate in your trip without spending a lot. However, there are many great outdoor experience camping gears that are perfect and one must buy. Therefore, by saving bucks on simple and smaller essentials the trip becomes for resourceful.
Camping tips and hacks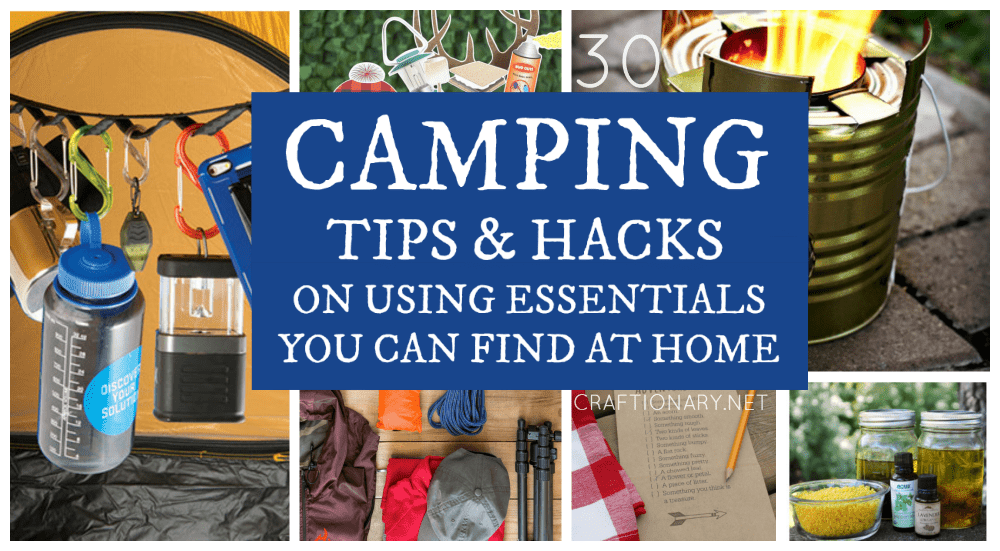 Camping essentials for first timers
The following is the list of camping essential gears and ordinary items that you can use to replace them:
Bags of ice or frozen water bottles.
Camping lantern or water jug with headlamp.
Sleeping pad or air mattress.
Camp kitchen or shoe organizer.
Fire starter or homemade fire starter with egg cartons.
Toilet paper container or empty coffee can.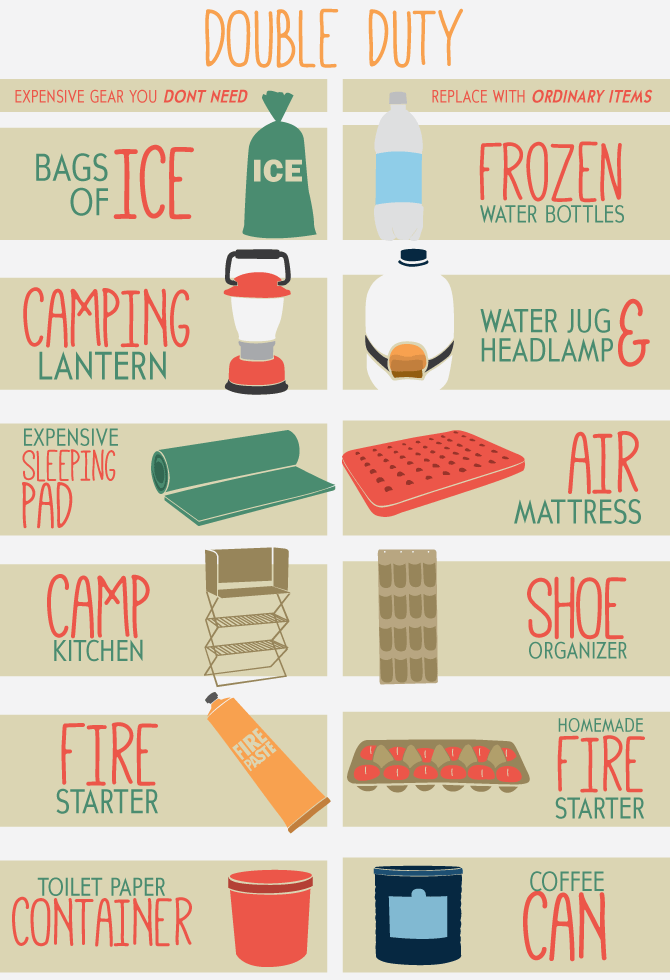 Expensive items that you don't need and can replace with ordinary gears.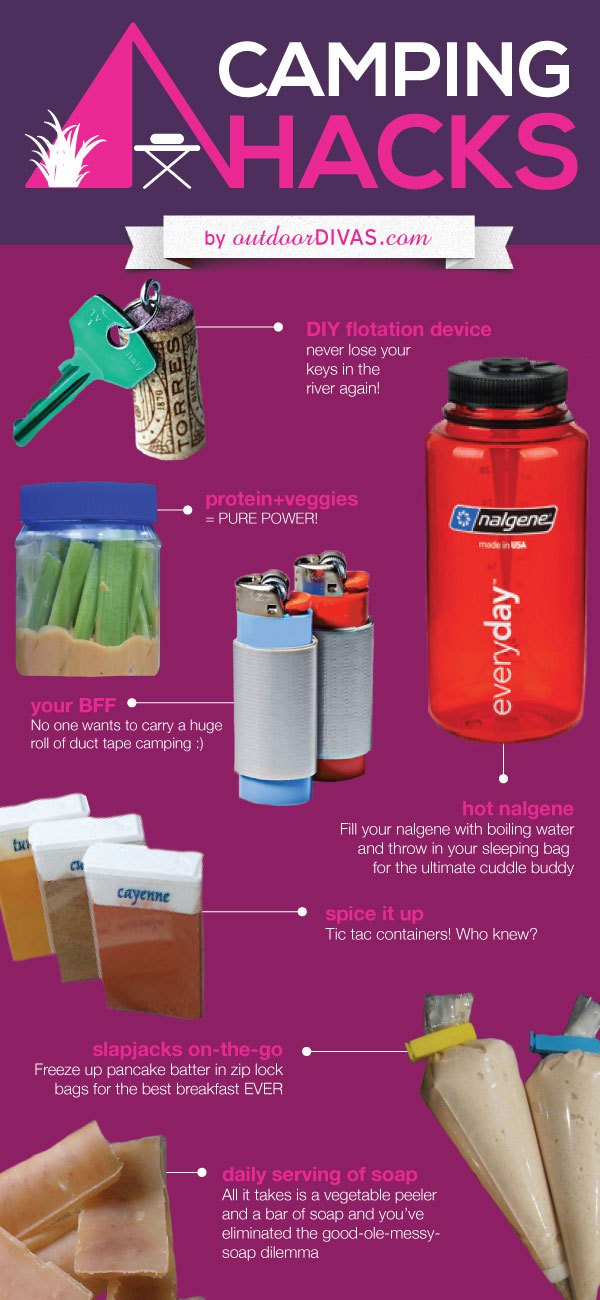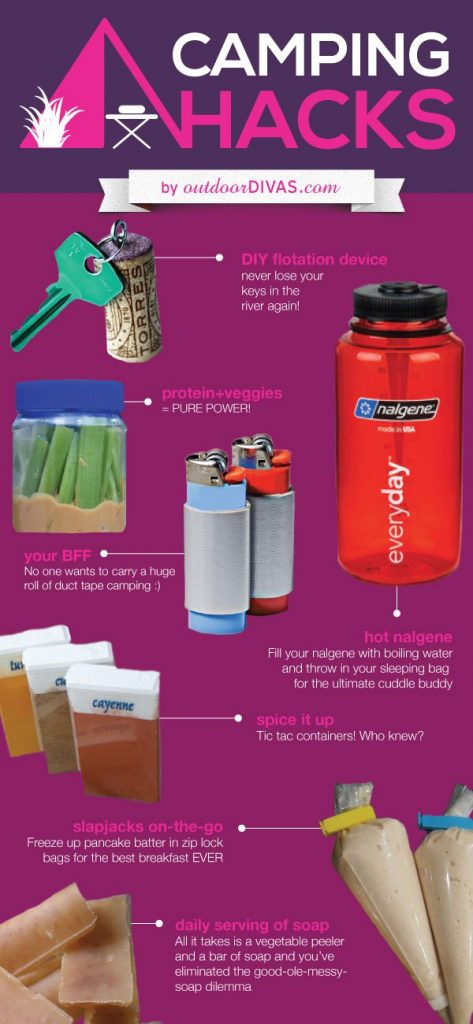 Seven handy camping tips using things at home.
1. Use a DIY flotation device or cork to hold keys. You will never lose your keys in the river again!
2. Create a pack of dip/peanut butter and veggies in container for on -the-go.
3. Roll duct tape on the lighter instead of carrying a huge roll of it to camping.
4. Fill your nalgene with boiling water and throw in your sleeping bag for the ultimate cuddle buddy.
5. Use tic tac containers to carry spices.
6. Freeze up pancake batter in zip lock bags for the best breakfast ever.
7. Take a vegetable peeler and a bar of soap and you've eliminate the good old messy soap dilemma.
Hacking tips infographic (source unavailable).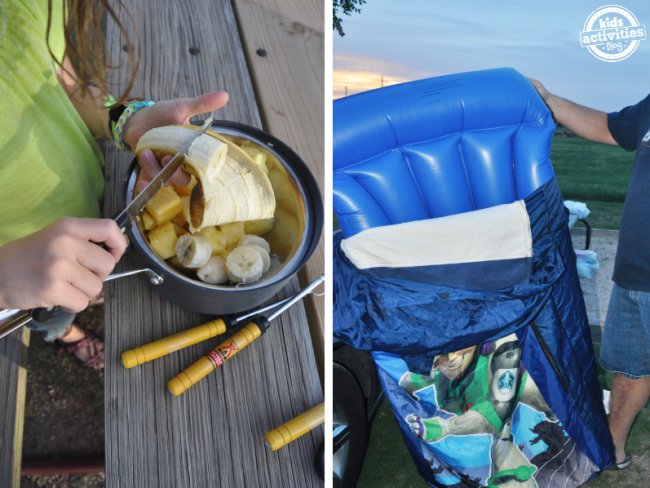 Use fruits instead of marshmallows for kids for easy and mess free fun. Using air bags instead of mattress is easy to prepare, use and take back after camping.
Plus a few more great tips from kids activities blog.
Really Useful Camping Tricks and Hacks for Families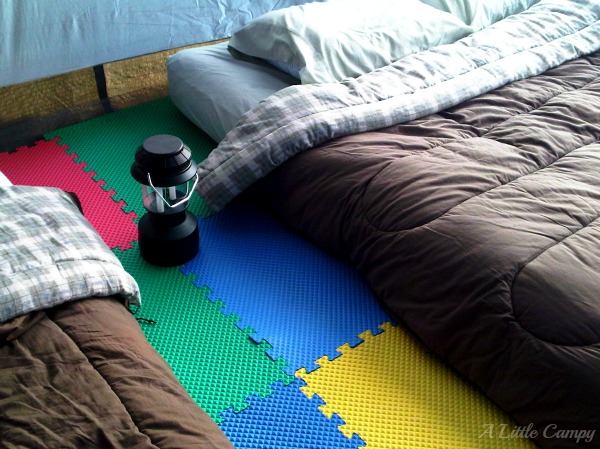 Tent Camping with Foam Floor Tiles.
Use foam floor tiles in the tent to make for space need and useable comfortable setting. Foam Floor tiles are also handy to use as base for sleeping on the floor. It also reduces the cold from the ground to reach you for a comfortable sleep. Great to use with sleeping bags as well.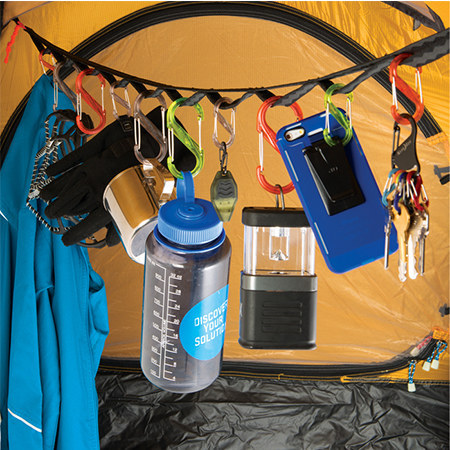 This gear line will organize all your essentials in one place. You can find these at dollar store.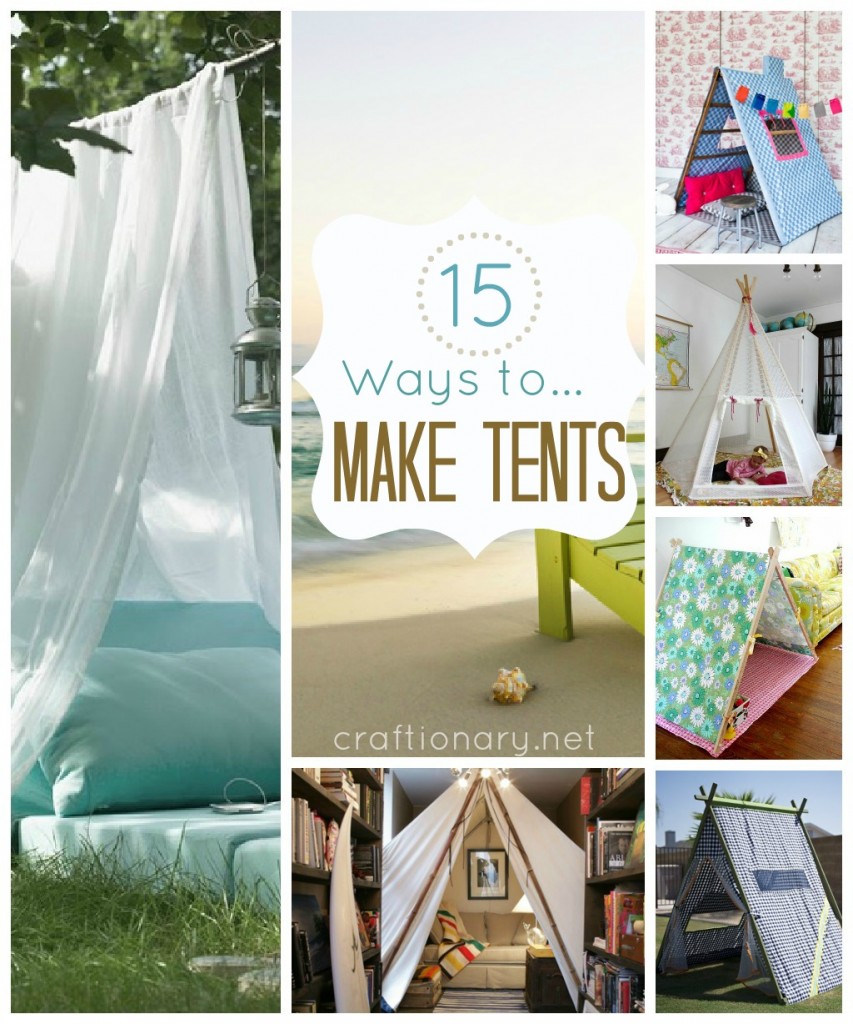 Make your own tent using these great DIY tent ideas. Lots of creative ideas to excite the kids.
Camping Hacks from experienced campers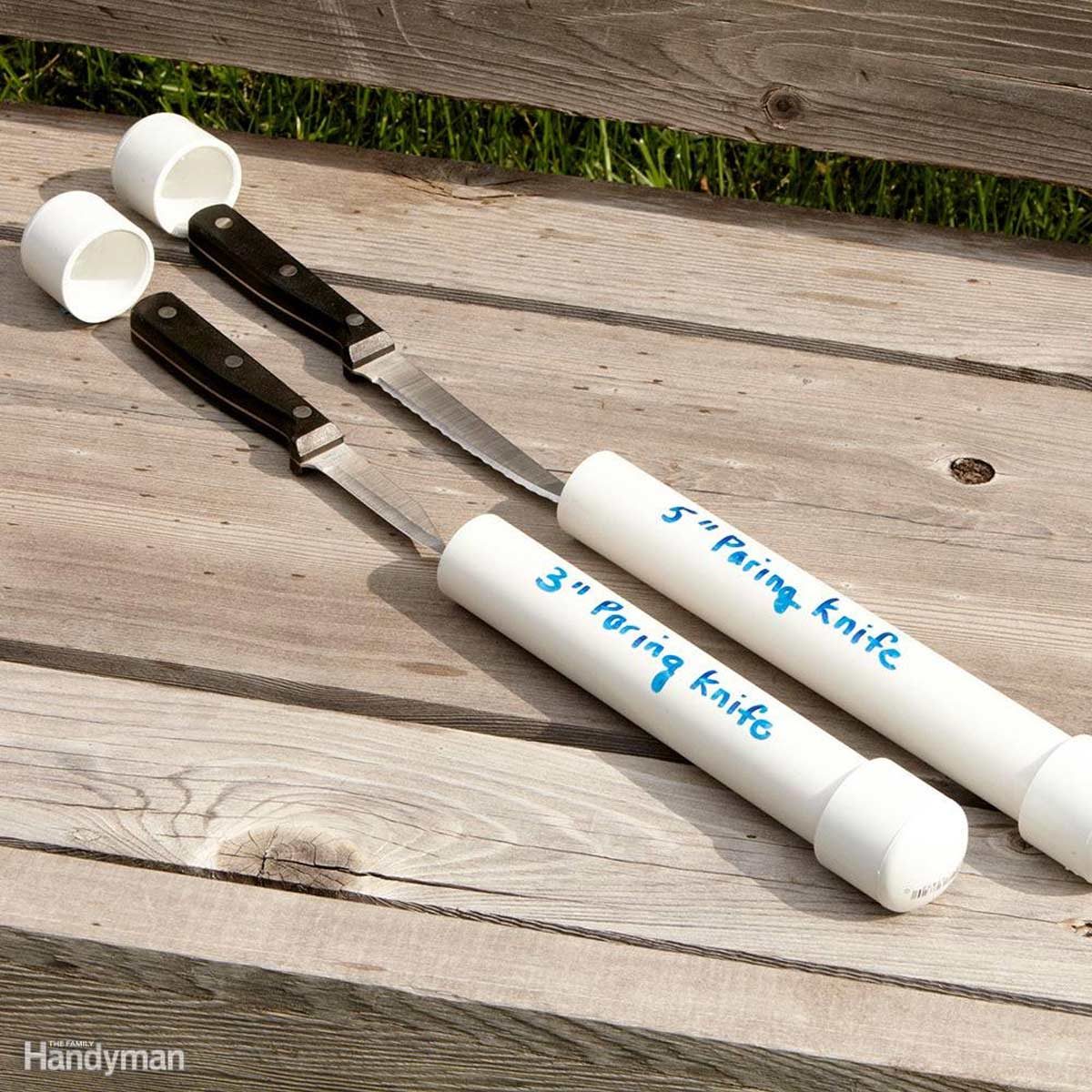 Carrying knives for camping is challenging. Use PVC pipe and caps to make knife holder. Glue the cap on one end and keep one end open. Mark the open end using marker so you know where it opens. Another great idea is to keep Swiss knife handy while traveling and camping.
Camping hacks and tips you wish you knew earlier
Camping Hacks and Information

Beware of these dangerous wild plants and learn more about them.
How To Avoid Poison oak Plant While Camping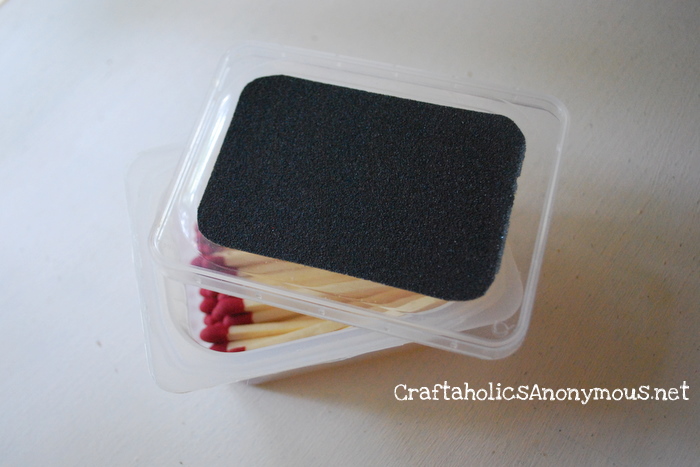 Water resistant matchsticks box from baby food container.
Save Matchbox from water While Camping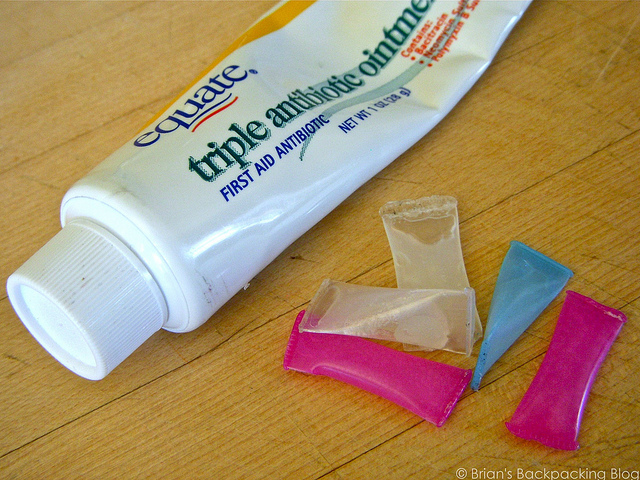 DIY Single Use Antibiotics Packs for Camping.
Use straws to make single pack antibiotic shots. Keep them in an opaque container like first aid box to prevent from sunlight.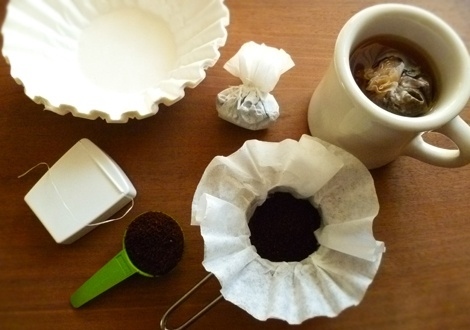 Individual Coffee Bags For Camping.
Use individual coffee filter bags to make single serve coffee or tea pouches for camping.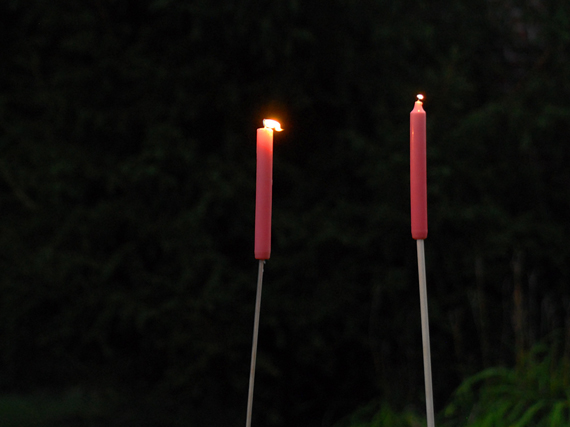 DIY Garden Stakes at Night using candles and sticks.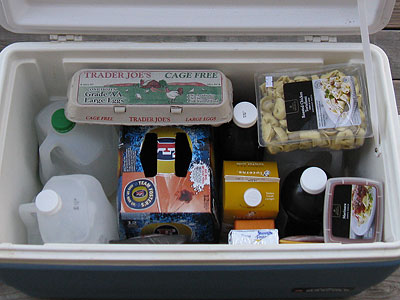 Pancake mix, hamburgers, fries, tortillas, buns, steaks, eggs, pasta, peanut butter, marshmallow, milk, fruit, juice, cheese are a must have for camping.
Top Ten Foods For Family Camping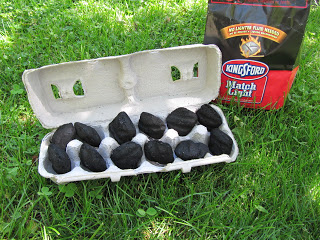 Recycle egg cartons to start a fire.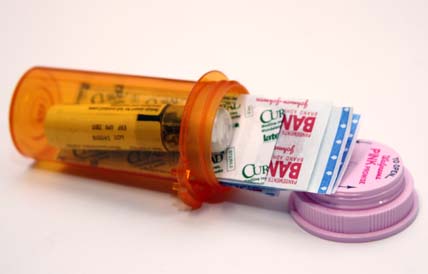 Reuse Prescription Bottles for saving small items for camping.
Keep tent clean and comfortable for sleep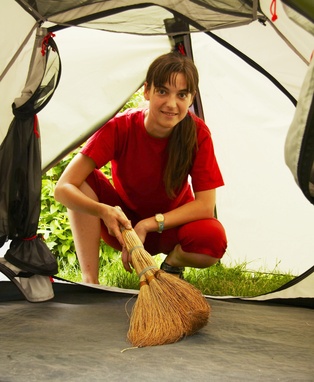 How To Clean Tent
Keeping the tent clean and bug free requires some careful movement in and out of the tent. Once your tent is up, try to keep it zipped up. Minimize entrance and exits to priorities only. Keep a hand broom and dustpan handy for quick wipe out. A hand held vacuum is also effective if you are a neat freak. Use a bug spray to kill any bugs that entered the tent at least 2 hours before you sleep. Make sure you keep the vents open so that the chemical doesn't stay in!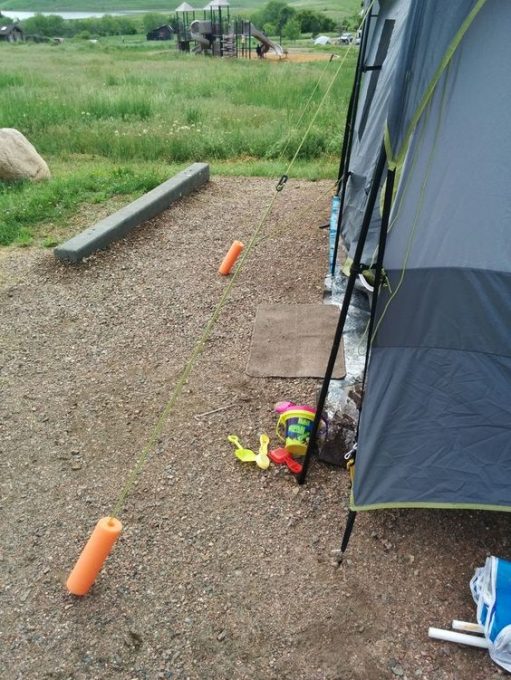 Use pool noodles at the base of your tent strings to make them visible. This will avoid tripping over and keep you safe.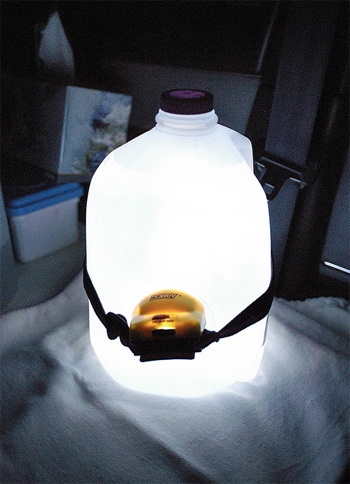 A gallon a water with a headlamp pointing into the water makes a good night lamp for outdoor adventures.
Make Reading Lamp for night Camping
Camping food tips and tricks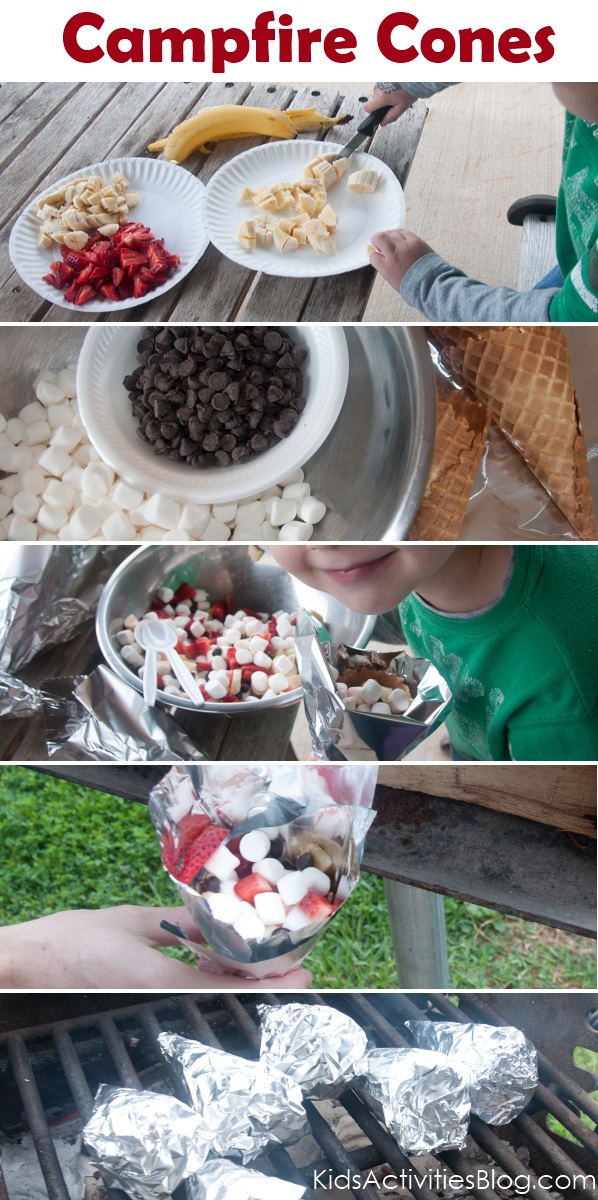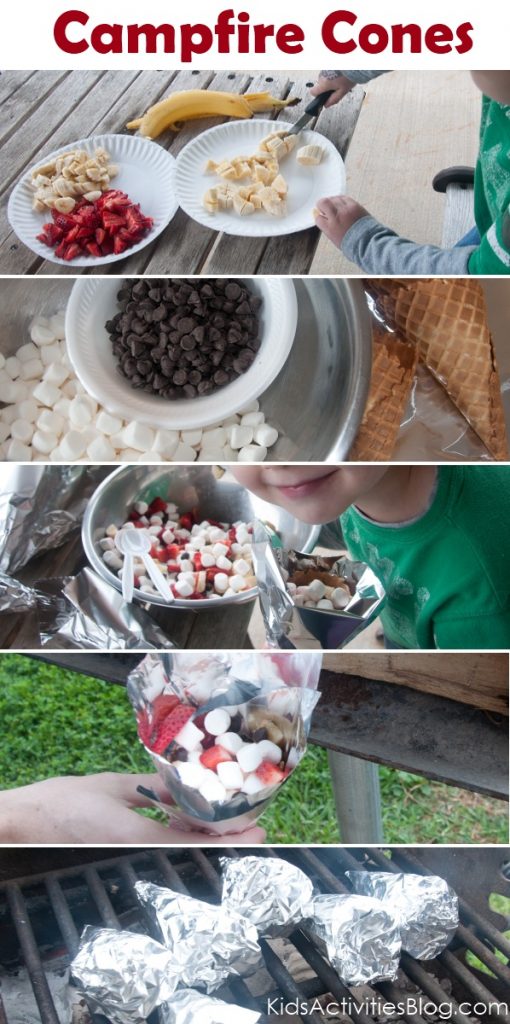 Make fruit smores in foil over the grill.
Campfire food : Fruit & Smores Cones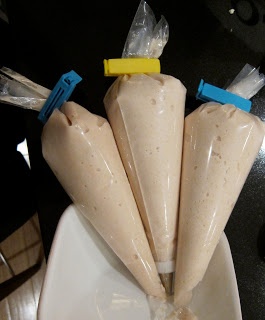 Use bags to fill pancake batter and add a nozzle for easy dispensing.
Easy Pancake Mix Batter Dispenser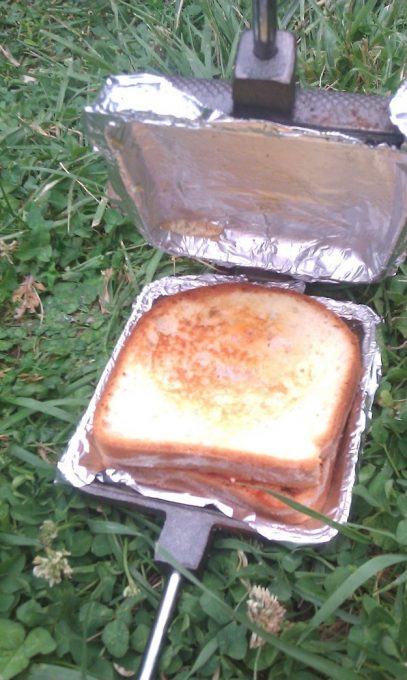 Line a pie iron with foil and use it to grill your sandwiches and cook other camp foods. Genius yet so simple idea!
Camping organization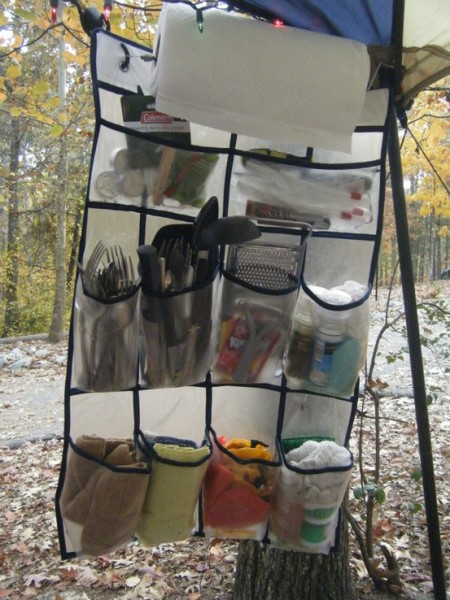 Use this door hanging organizer for organizing all the supplies for camping in one place.
Brilliant Camp Kitchen Organizer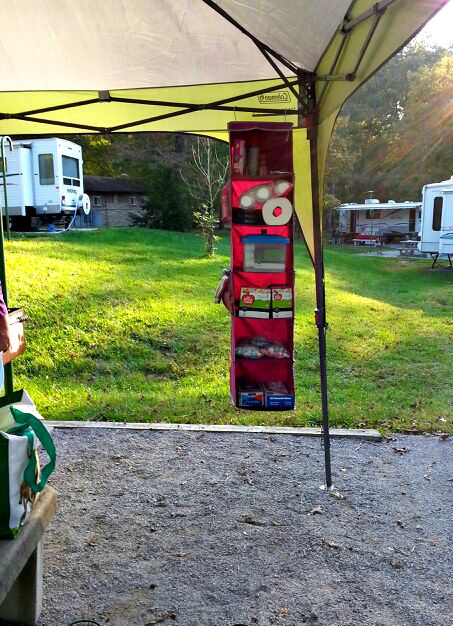 Use shoe hanger to organize kitchen in the camp.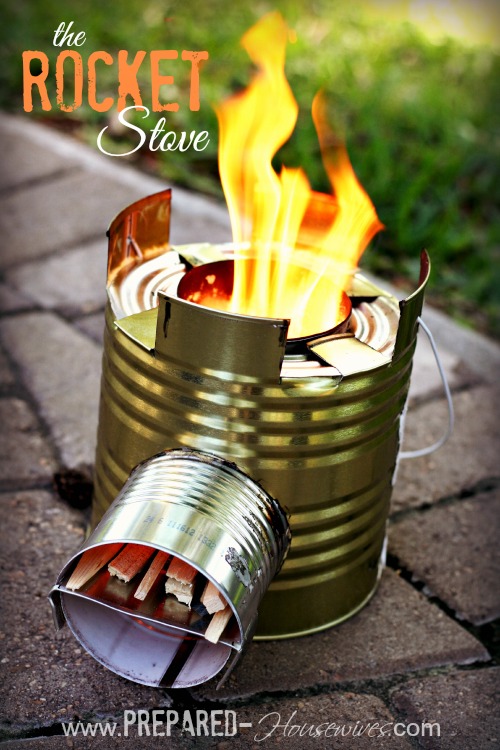 Build a rocket stove using tin cans for camping.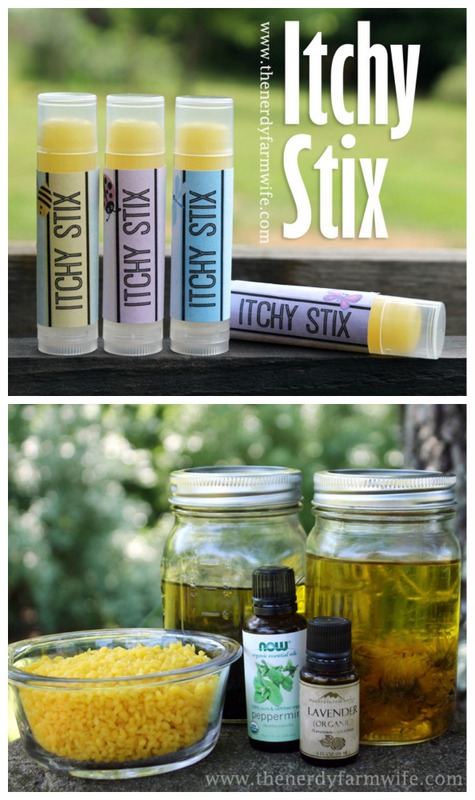 DIY anti-itch sticks are perfect for treating the discomfort of pesky bug bites. And are easy to use for adults and kids alike.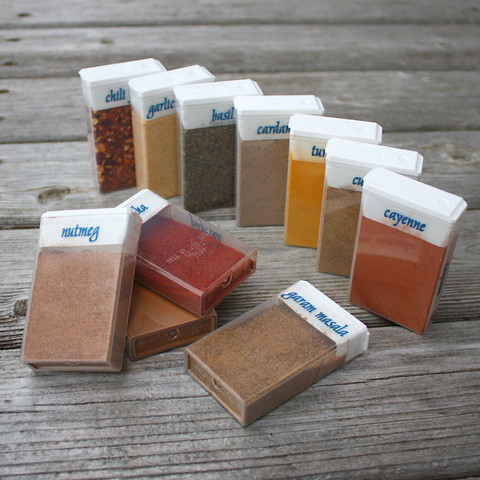 Tic tac spice containers take less space in packing and are perfect for on the move.
Plus find more Spice storage solutions at craftionary
Free printables for camp

Games and activities you can print for kids to keep them entertained in slow hours.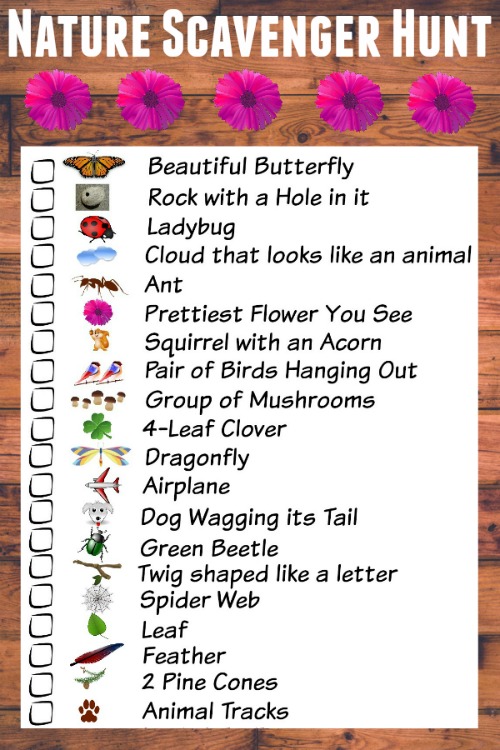 Nature scavenger hunt printable checklist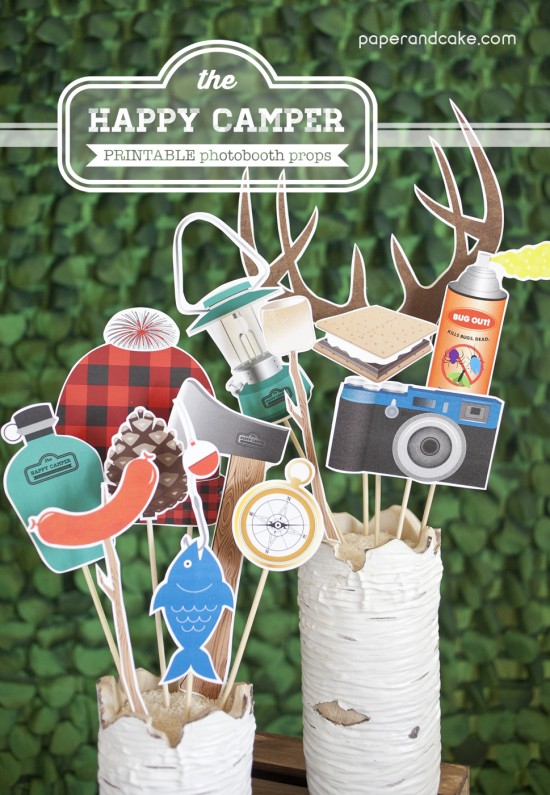 Camping printable photobooth props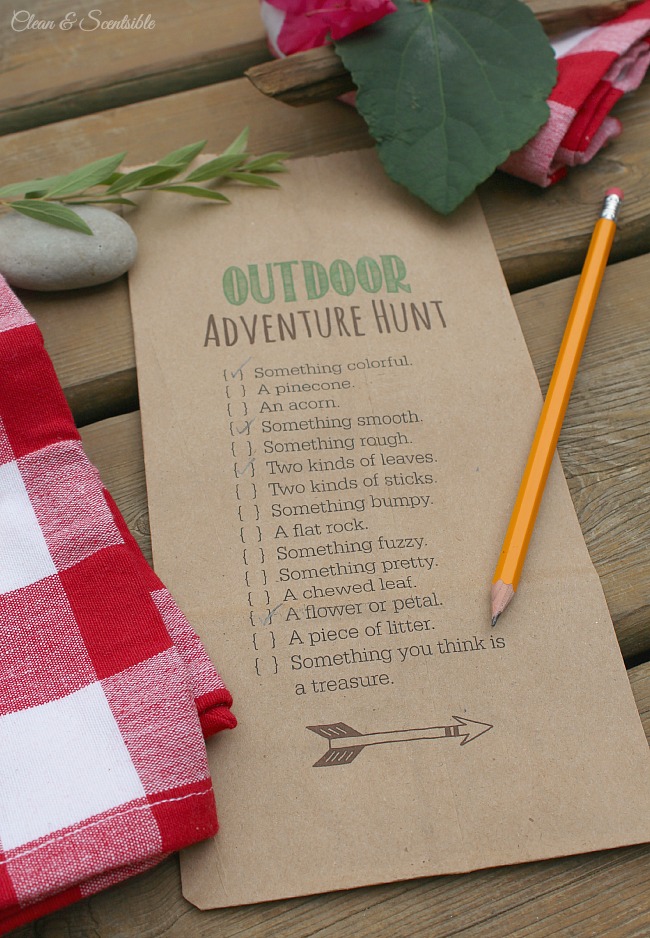 Outdoor scavenger hunt printable
Summer Camping packing essentials list
Both these lists are very useful so I am sharing them for you to choose which one better suits you.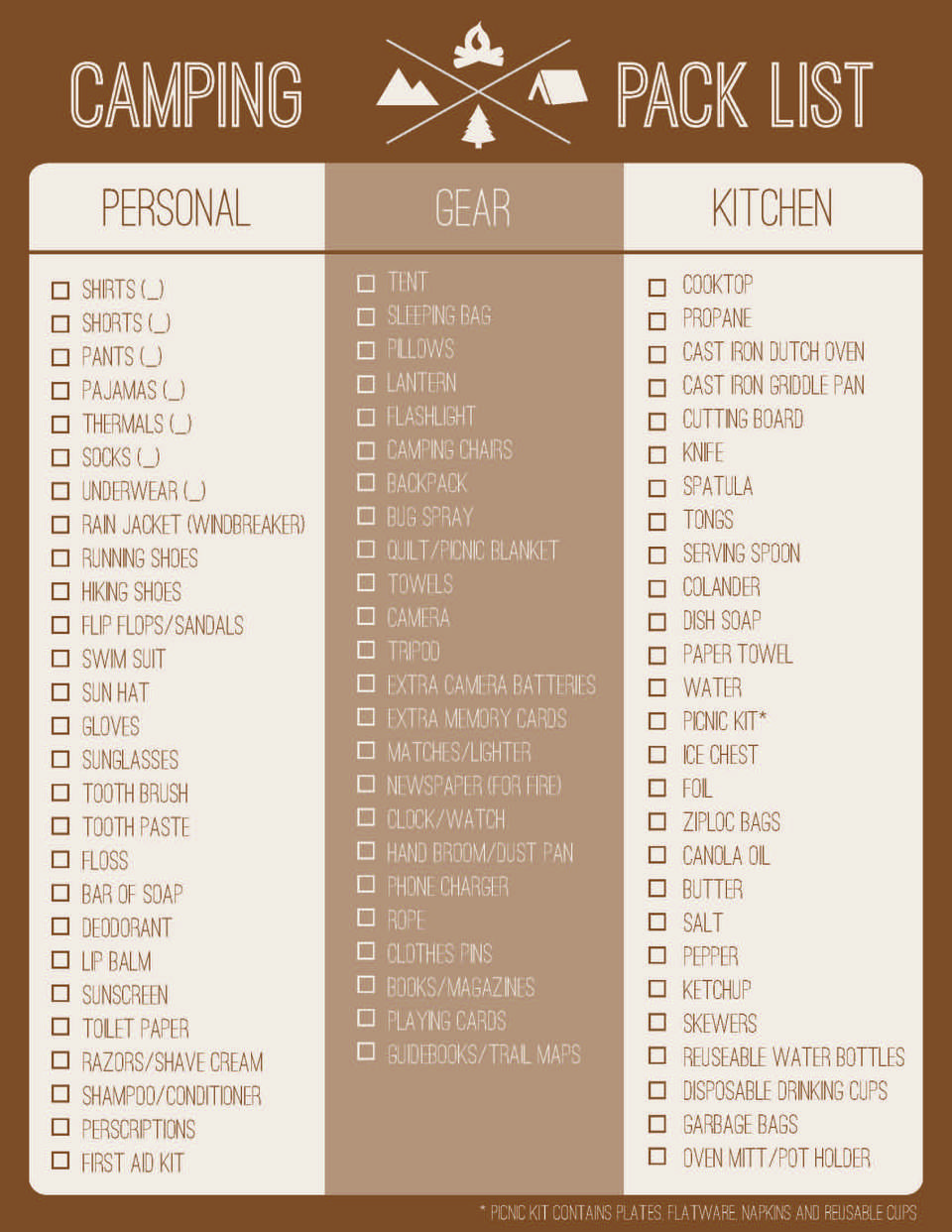 Camping pack list:
PERSONAL FOR CAMPING:
Shirts
Shorts
Pants
Pajamas
Thermals
Socks
Underwear
Rain Jacket (windbreaker)
Running shoes
Hiking shoes
Rain gear
Flip flops/ sandals
Swim suit
Sun Hat
Gloves
Sunglasses
Toothbrush
Toothpaste
Floss
Bar of soap
Deodorant
SPF Lip balm
Sunscreen
Toilet Paper
Razors/ shave cream
Shampoo/ conditioner
Prescriptions/ medications
First aid kit
Nail cutter
Thread and needle
Wet wipes/ antibacterial wipes
GEAR FOR CAMPING:
Tent
Sleeping bags
Compact sleeping pads
Pillows
Lanterns and fuel
Flashlights
Camping chairs/ folding chairs
Backpack
Bug spray
Citronella candle
Quilt/ picnic blanket
Towels
Swim towels
Camera
Tripod
Extra camera batteries
Extra memory cards
Matches/ lighter
Newspaper for fire
Clock/ watch
Hand broom/ dust pan
Phone charger
Portable charger
Rope
Clothes pins
Books/ magazines
Playing cards
Board games
Guidebooks/ trail maps
Fishing poles
Compass
Radio
Frisbee
Binoculars
Any required licenses and permits
KITCHEN ESSENTIALS FOR CAMPING:
Cooktop
Propane
Cast iron dutch oven
Cast iron griddle pan
Small cookware set and stove
Cutting board
Knife
Spatula
Tongs
Serving spoon
Coliander
Dish soap
Paper towel
Water
Cooler
Reusable water bottles
Water purification tablets
Picnic kit
Ice chest
Foil
Utility knife
Ziploc bags
Canola oil
Butter
Salt
Pepper
Ketchup
Skewers
Disposable drinking cups
Disposable plates
Utensils
Garbage bags
Oven mitt/ pot holder
Smores kit
50 things to pack for your camping trip
Printable Camping essentials checklist
Dollar store Supplies Camping Tips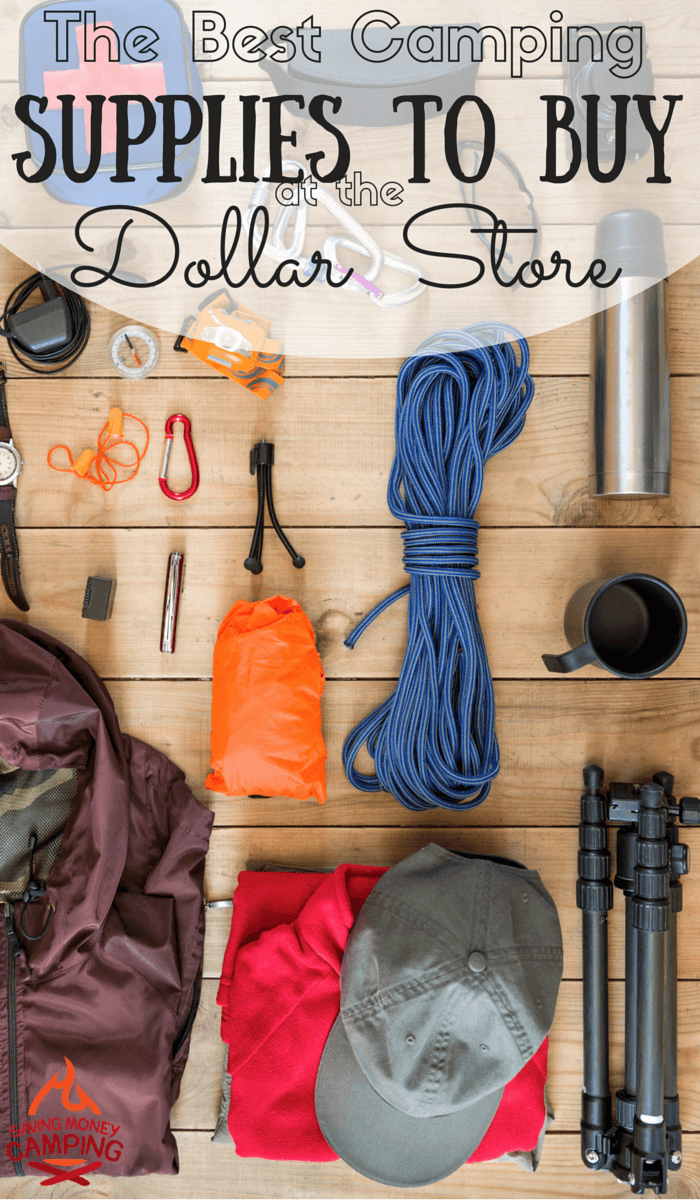 The best camping supplies to buy at the dollar store.
There's a lot of camping stuff you can find at dollar store and save money. A trip to dollar store is a must before making the move to the wilderness.
Flexible cutting boards
Tableclothes
Rope
Duct Tape
Zip lock bags
Water bottles
Snack containers
Packing supplies
Toys for beach/ pool and lake
Dish towels/ washcloths
Rain ponchos
First aid supplies
Flashlights/ lanterns
Glow sticks
Dollar store camping supplies
Camp Solar light.
Solar light and a pot makes perfect light centerpiece for campers.
Genius camping hacks and tips.
Lastly I leave you with a nice collection of camping hacks and tips from ordinary traveler. These are not ideas using home essentials but are a good read.
Make your own pillow with a pillowcase and clothes.
Make your own lantern with a headlamp and water gallon.
Prep your meals at home.
Use empty tic tac containers for spices.
Use Doritos as kindling.
Bring Dr. Bronner's liquid soap.
Bring microfiber towels.
Compact cooking sets are not just for backpackers.
Use block ice in your cooler.
Plan ahead and keep a checklist.
Use contact lens cases for small amounts of liquids.
Easily make espresso with a compact container.
Make mini soap bars with a vegetable peeler.
Add bundles of sage to your campfire to keep mosquitos away.
Use hothands air activated warmers in your sleeping bag.
Use silica gel packs when storing your cookware and electronics.
Dry your shoes with crumpled newspaper.
Use trick birthday candles as a firestarter.
Use candle wax as a zipper lubricant.
Store eggs in a water bottle.
Please note some links have broken overtime and I have removed them and updated the post with some new handy tips and hacks. I hope you will find these tips, tricks and hacks for camping useful. Start planning smartly and have fun!
You will also like: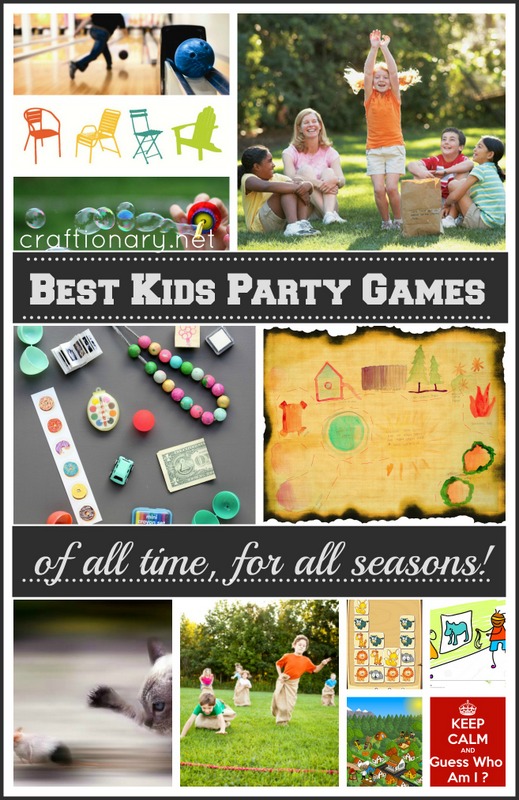 11 Toddler finger food lunches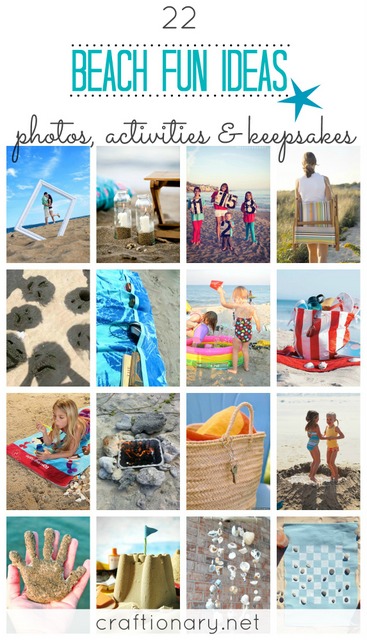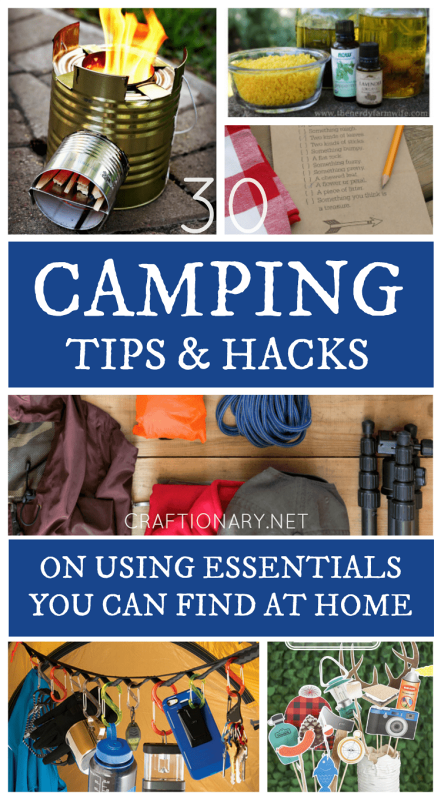 DO NOT COPY, EDIT, SAVE OR PASTE THIS IMAGE. COPYRIGHT OF CRAFTIONARY.NET