This post may contain affiliate links. Please see our full Disclosure Policy for details.
Today's best pregnancy photos continues from yesterday's pregnancy announcement photo ideas. Some great ideas to share the exciting news of your growing family with your partner, children, grandparents, family, and friends. These ideas are great for sharing baby news in person or on social media. There are tons of ideas from sweet and adorable to funny and cute pregnancy pictures. And these are not hard to do at home if you are not into photo sessions using professional photography.
Just a few cute accessories and you are ready to snap.
Best Pregnancy Photos
Nausea vomiting
Big belly
Dreamy pregnancy announcement
Announcement note
Growing family announcement
Baby shoes
Pregnancy photo frame
Little feet
Railway track photo
Pregnancy wall art
Photo collage
Teacher pregnancy photo
Big brother photo idea
Pregnancy photography
Only child expiring
More laundry expected
Funny family photography
Baby on the way banner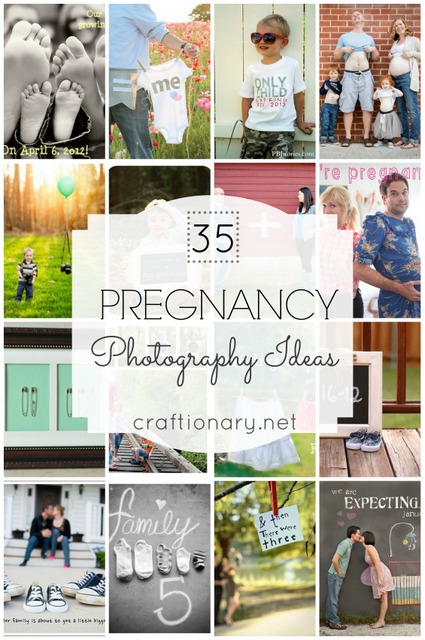 Let's get started:
Funny pregnancy photos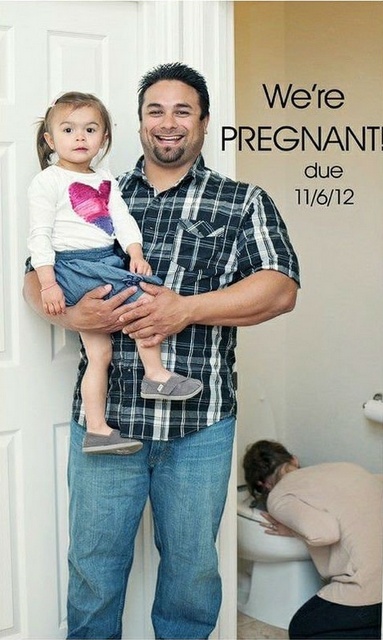 Nausea vomiting
This photo is epic. I just love the facial expressions of dad and big sister here.
And nausea, I think we all know how it goes. Phew!
Big belly
Super funny pregnancy announcement with baby in dad's belly.
How many ladies out there dream about this?
We're pregnant
Dreamy pregnancy announcement
I simply adore this cute couple. The chalkboard wall art is just perfect!
Pregnancy photos for family and friends
Announcement Note
A once upon a time fairy tale announcement.
Cute pregnancy photo via Google images.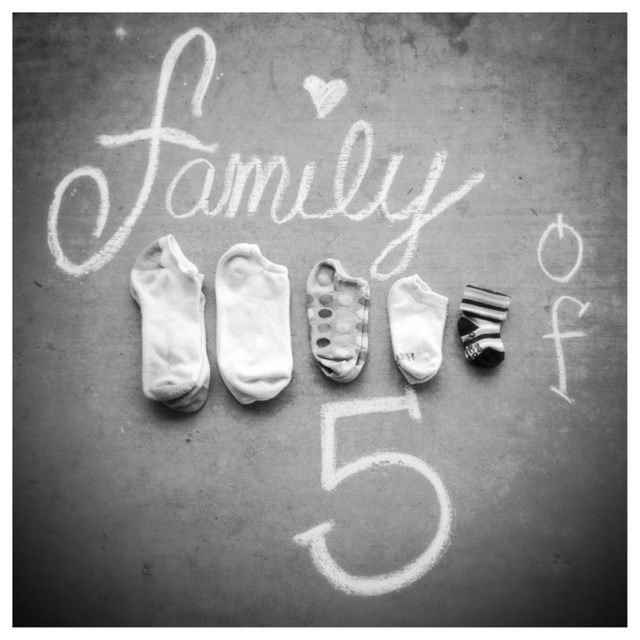 Growing family announcement
A classical way of announcing the big news. Little socks adding up to the family.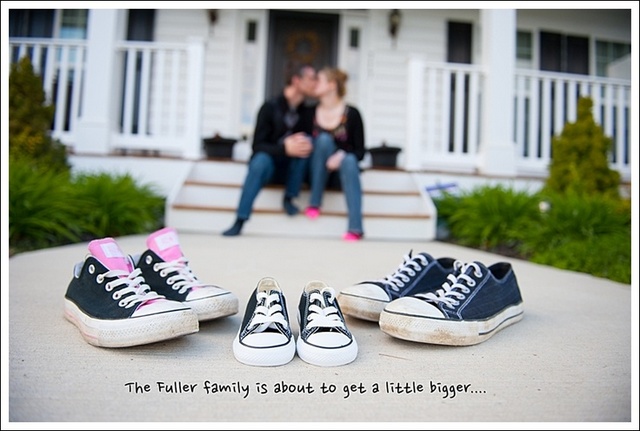 Baby shoes
This is a beautiful picture. I love the couple sitting at the entrance of their home in the background.
Unknown source via Pinterest.
Pregnancy photo frame
Chalkboard frame + little shoes makes a wonderful announcement.
Little feet
Little feet adding up to the family photo idea.
Source unknown.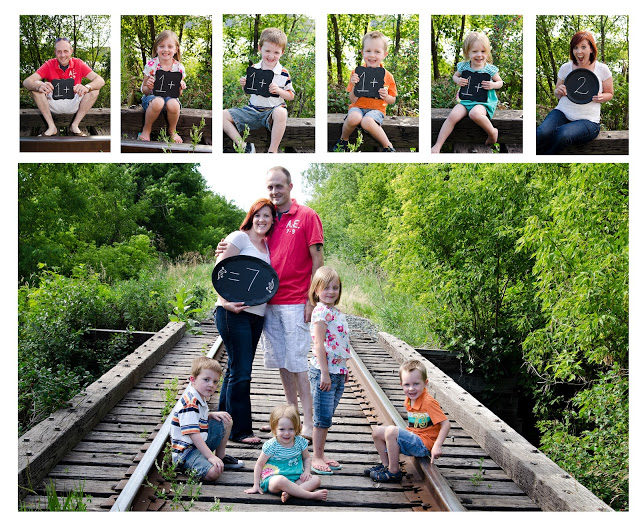 Railway track photo
Wow to this family. This is a good idea for sharing the excitement when you have more kids.
Growing family pregnancy announcement
Cute Pregnancy photos
Pregnancy wall art
I love how fun this wall art is!
Pregnancy photo collage
Use labels to make a cute collage of shoes.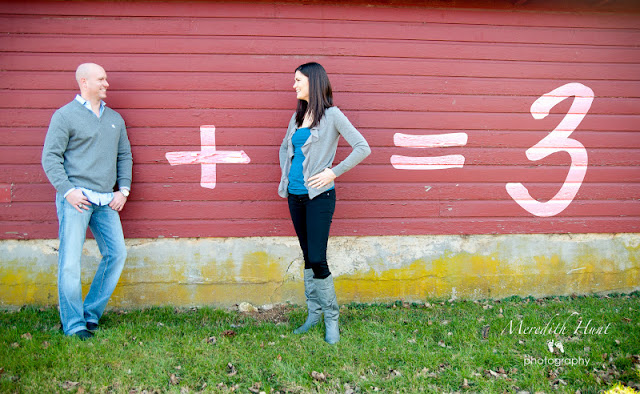 Teacher pregnancy photo
Add pregnancy math on a colored wall.
Pregnancy photos for older children
Big brother sister photo idea
This is a cute idea for elder siblings. Love the expression on this child's face!
Pregnancy Photography
A little something for the family of photographers.
Only child expiring
I love this t-shirt photo idea.
Creative Pregnancy photos
More laundry expected
This is by far my most favorite idea. More laundry pregnancy announcement on the clothesline.

Funny family photography
Baby on the way banner
Pregnancy announcement using a banner with cute onesie.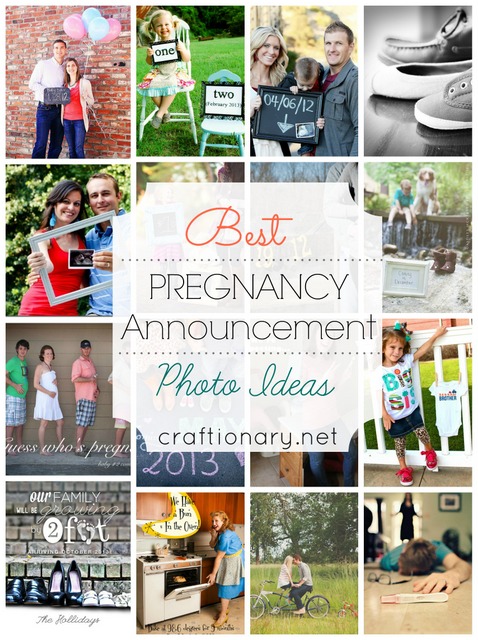 For more great pregnancy announcement photo ideas check out part 1 of this quick series.
Best Pregnancy Announcement Ideas
You will also like: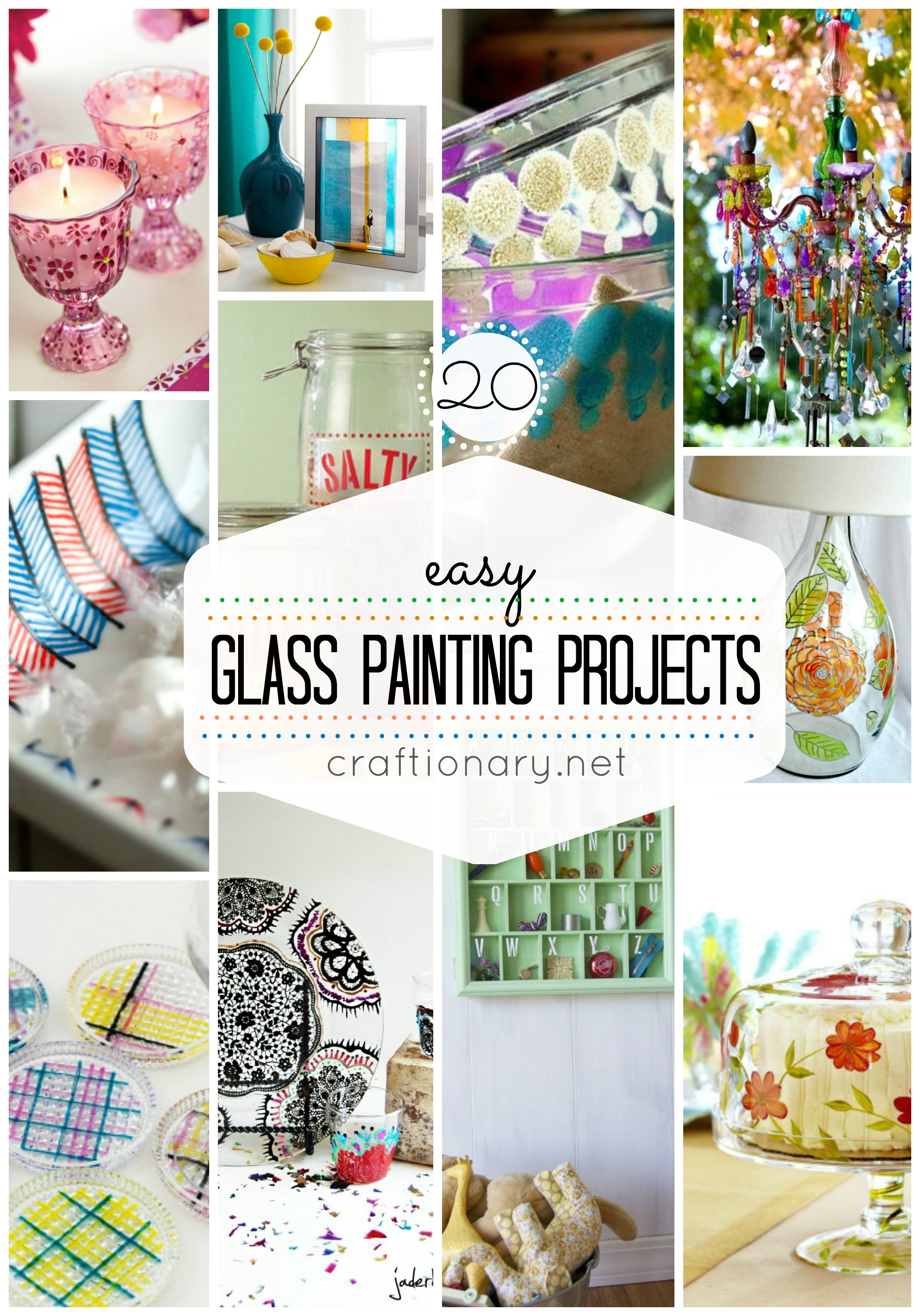 Easy Glass painting projects
Rainbow food recipes

Easy decorative pillow tutorials
Check out our category
KIDS
.