DIY Flower vases { Decorative vase tutorials}  I love to decorate home with flowers especially in Spring  So, I decided to share some super creative ways to make DIY vases  I found 35 tutorials to make flower vases that are crafty and clever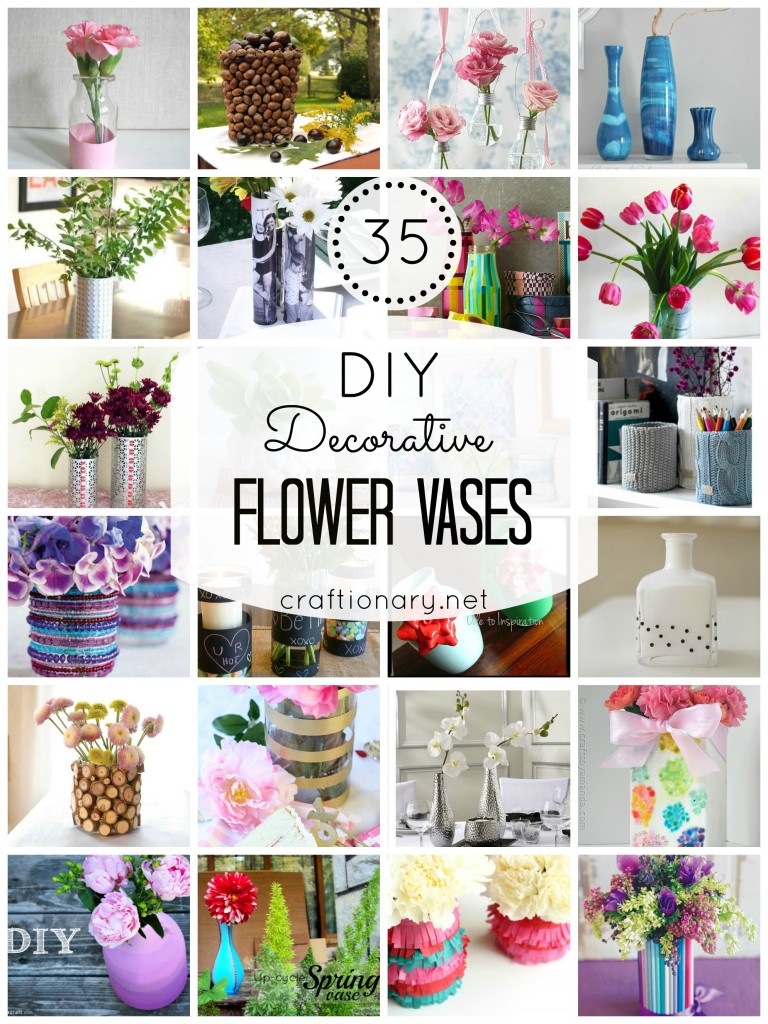 35 DIY Flower Vases
1  Painted Flower Vases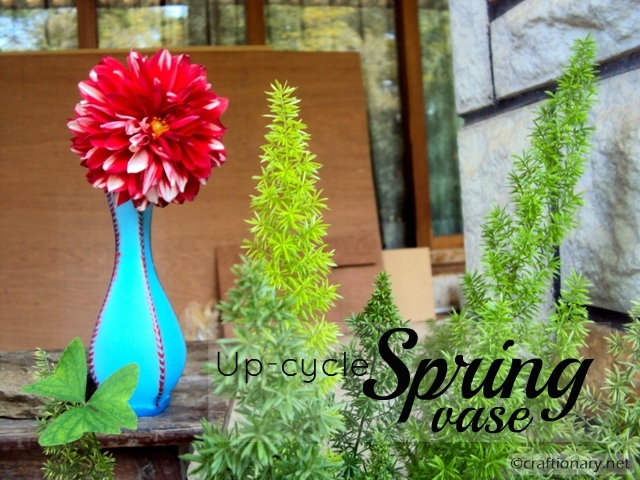 Upcycle a vase with paint on the edges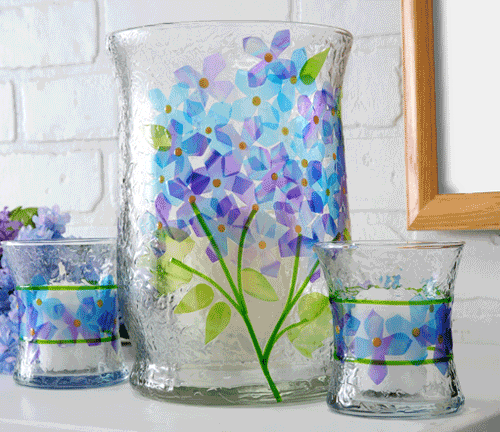 Use stained glass paints to make pretty bunches of flowers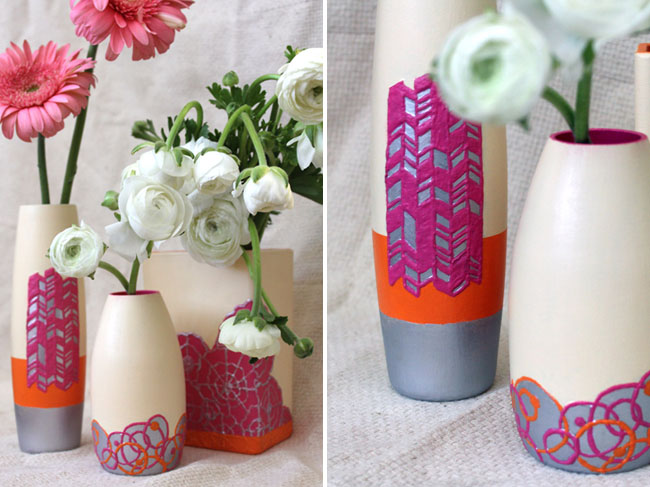 Use puffy paint to make fun patterns and designs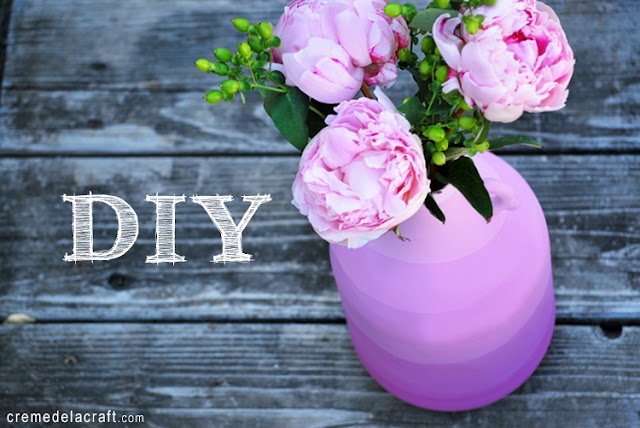 Paint bands of different shades of a color to give ombre effect  Or make a bright vase with rainbow colors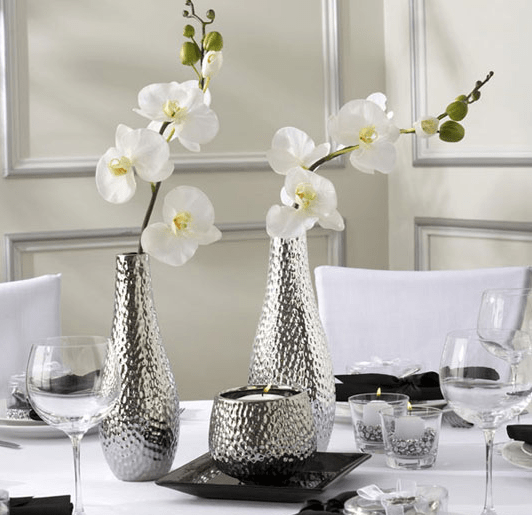 Spray paint utensils with metallic paint for flowers and candles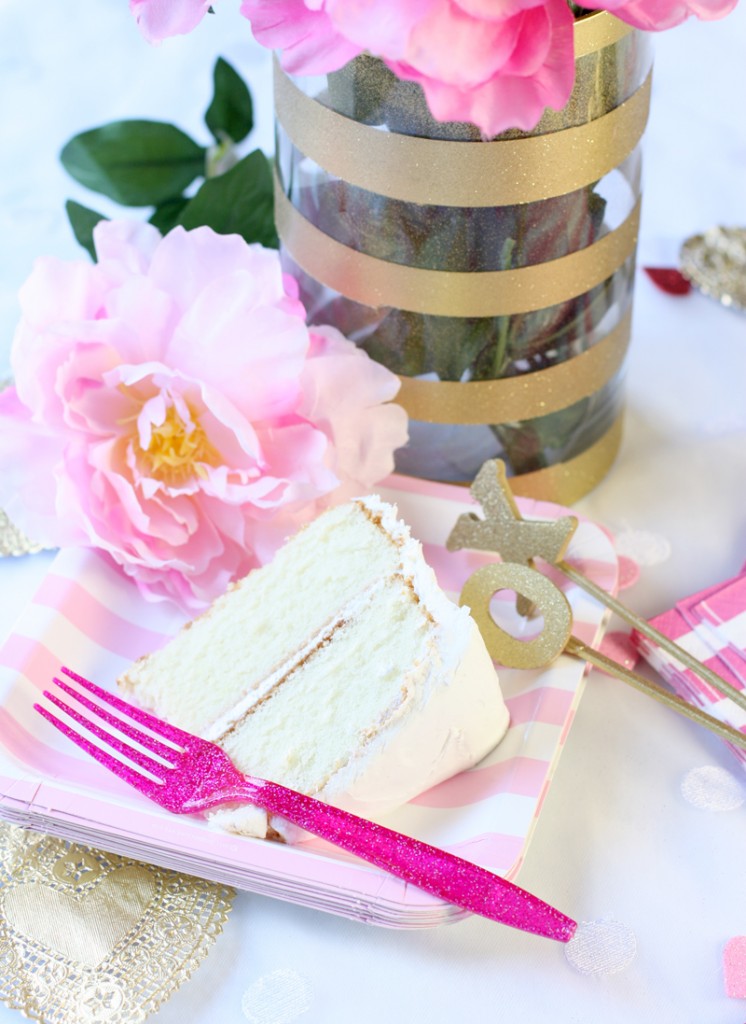 Gold stripes vase
Use painters tape to make golden stripes
via apartment living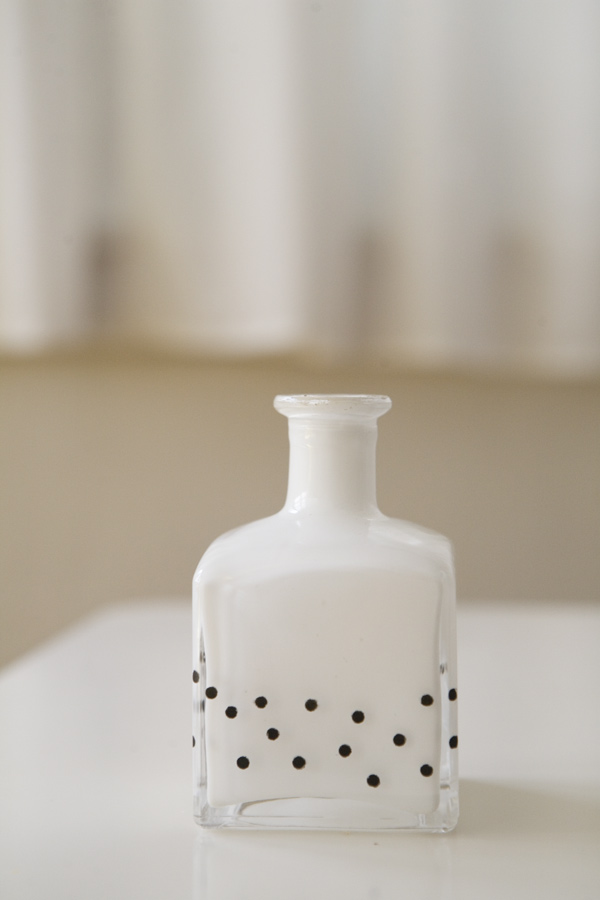 Paint the bottle from inside, by filling it with paint and moving around  Once all the area is covered with paint from inside, tilt it upside down to remove excess of paint  Let it dry  Now make cute polka dots on the outside with holes in painters tape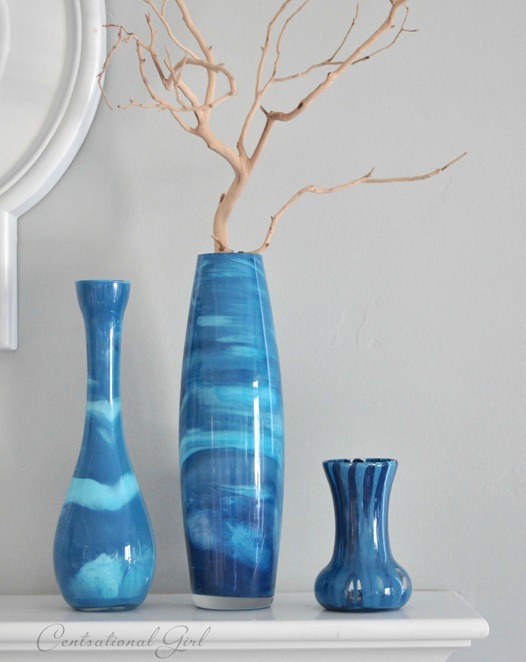 Make interesting swirls inside jars and vases with paints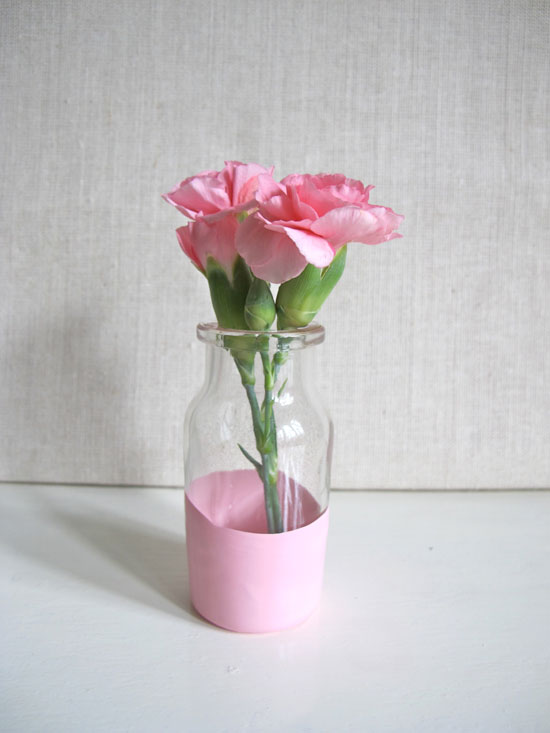 Simple and easy paint dipped vase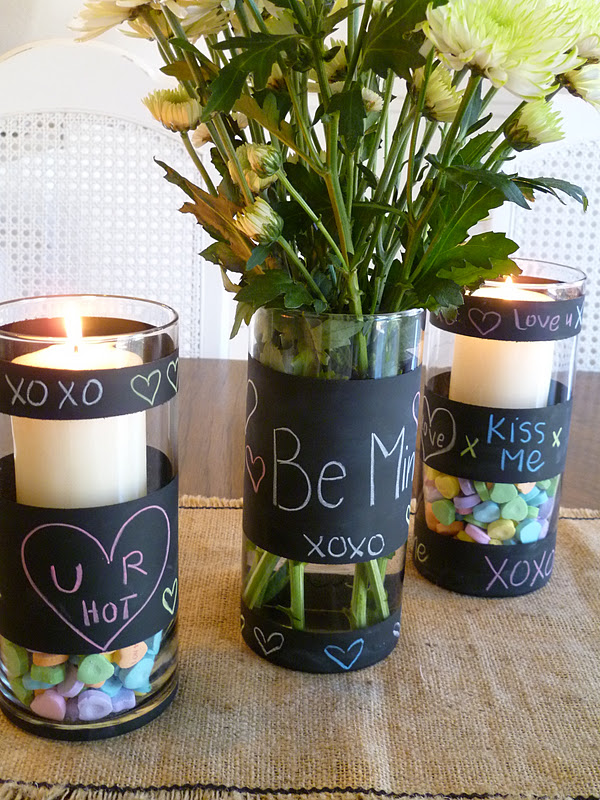 Stripes of chalkboard paint on the vase  Use painters tape to wrap and then paint  Write fun messages on the vases
Also make great handmade gifts
2  Fall/ Wood Vases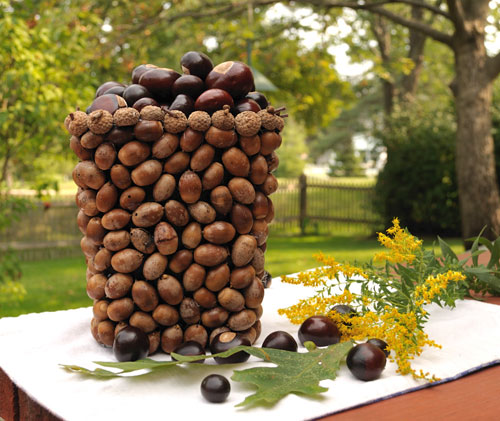 Use glue to stick pretty acorns on a container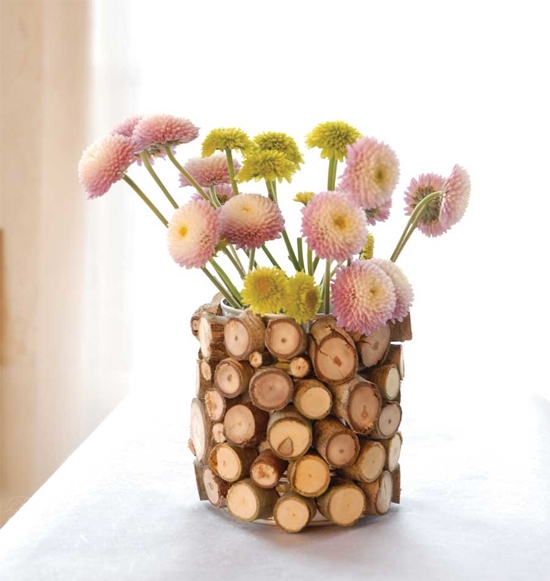 Cut slices of wood and stick them on a tin can, terra cotta pots or old pots  You can use branches of wood or bushes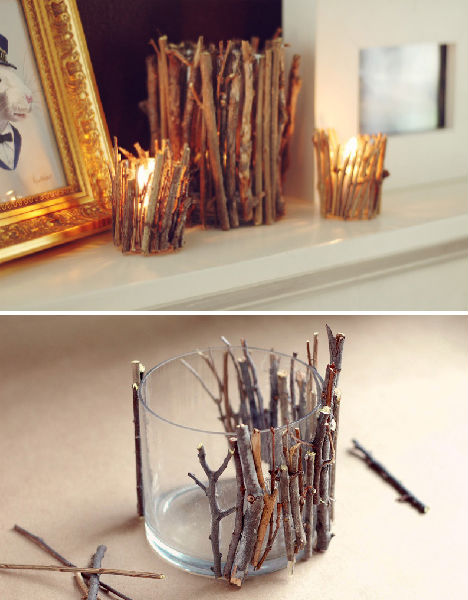 Stick vases
Glue sticks and twigs on a candle holder or vase
3  Flower vase arrangement

Use tape to make a grid on wide open bowls and vases  The grid makes it easier to decorate flowers
Makes it look beautiful
4  Recycle flower vases
Use yarn and glue to upcycle bottles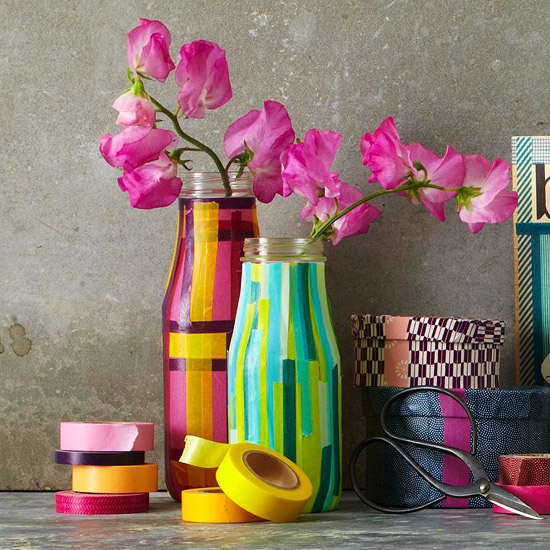 Use strips of fun and colorful tapes to decorate jars and vases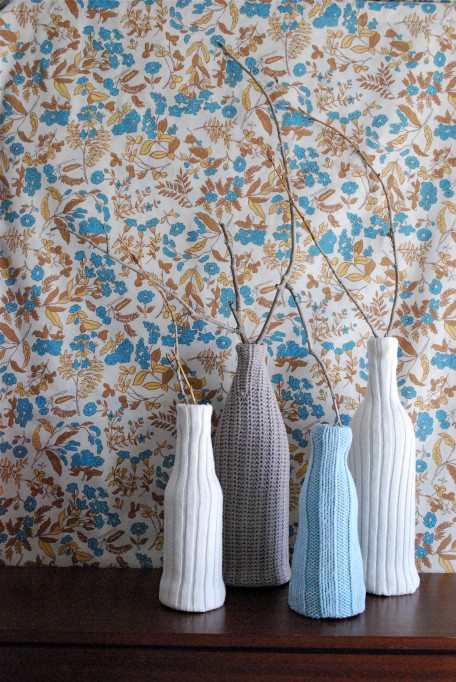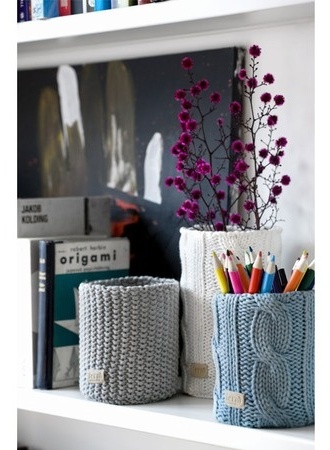 Cover tin cans and bottles with old sweaters to make pretty and cozy knitted containers
Use grout and decorative stones to cover a pringles can  Wow!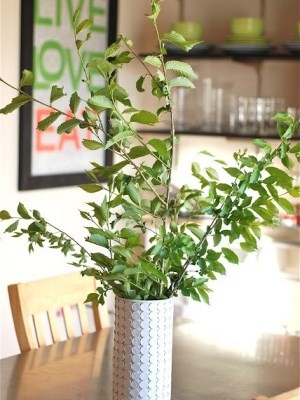 Penny vase
Glue pennies to a pringles can and spray paint it  Such a fun project!
Use disposable spoons to turn a simple jar into pretty artichoke  You can also use spray paint on these!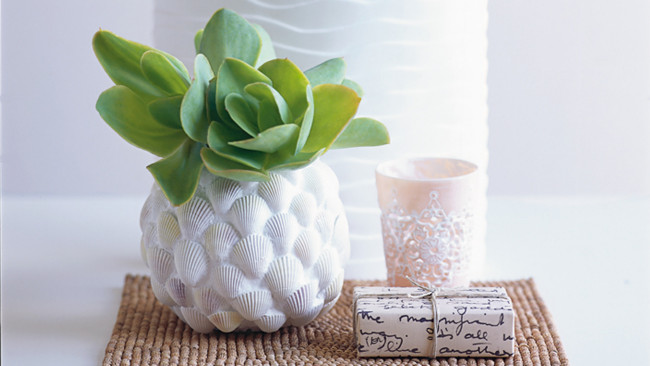 Glue seashells to make decorative planters, jars and more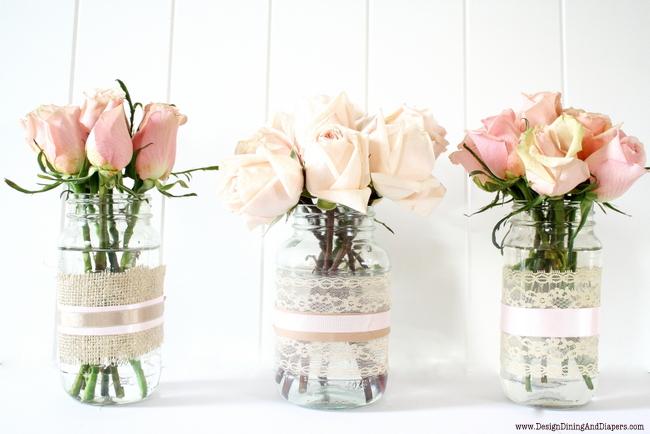 Use ribbon, burlap and lace for easy and quick revamp
5  Modern vases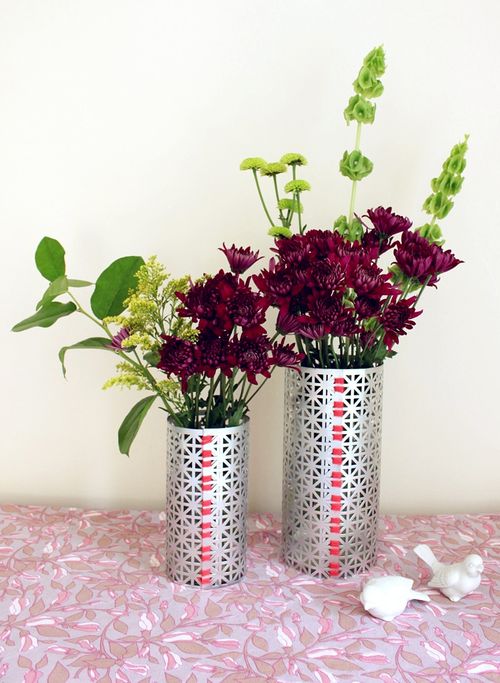 Use a sheet of metal screen to decorate vases  Use yarn to tie it around
Upcycle fused bulbs into decorative vases with wire and ribbon
Tie rubber bands and spray paint frost onto the vase
6  Crochet Vases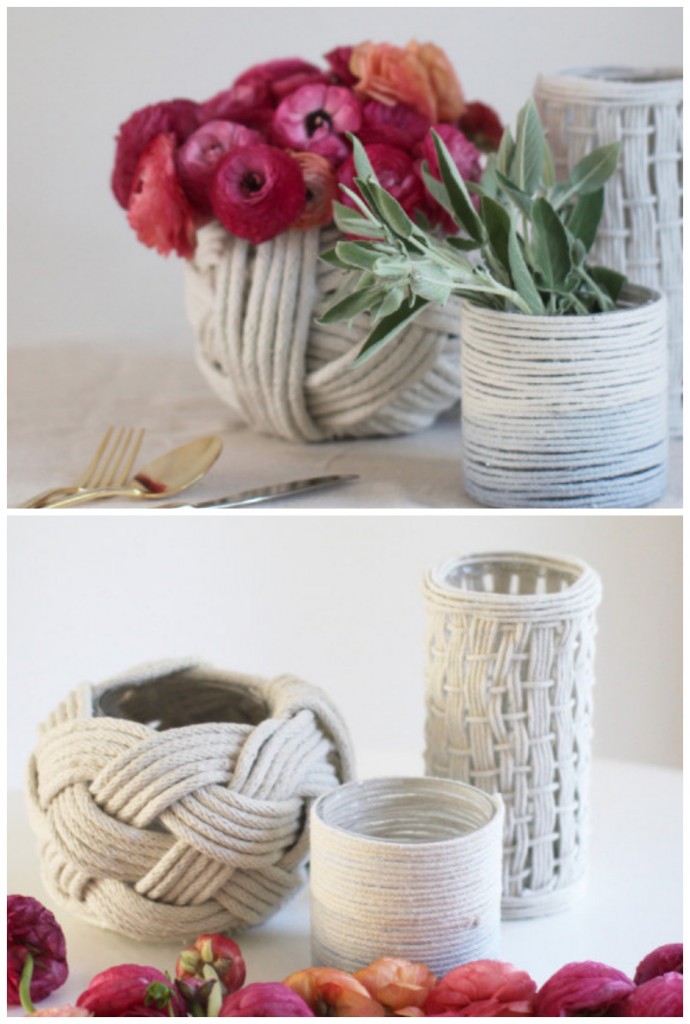 Use rope and yarn to make these beautiful vases  The tutorials are easy to understand with photo instructions
7  Vases as Handmade Gifts
Print photos and mod podge them on to PVC pipes  Makes beautiful Mother's day gift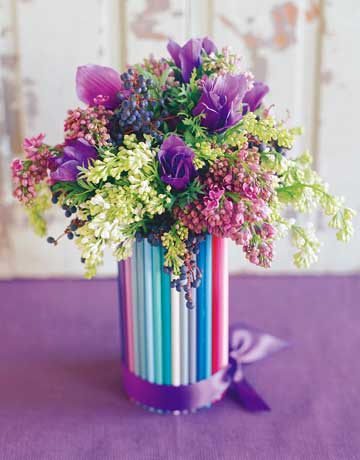 Pencil vase
Stick pencils onto a vase  I love the cute bow at the end  Makes cute teacher appreciation or house warming gift
Make these with neon bamboo sticks
8  Party Vases
Cut strips of paper to make fringes  And glue them onto containers
Use food colors to paint pieces of egg shell  Use vinegar and water to wash them first!
Decoupage on vase to make fun mosaic patterns
Stick duct tape and tie a fabric bow to complete this project
Love these elastic bead bracelets encircling old tin cans (or baby food jars)
9  Ceramic Vases
Anthropologie inspired ceramic flower vases
 You will also like:
15 DIY Yardstick Projects
25 Decorative pillow tutorials
25 Decorative candle tutorials
Looking for more great ideas?
Check out tutorials in the category
VASES
Are you on pinterest?
These are updated regularly whenever I find unique ideas