This post may contain affiliate links. Please see our full Disclosure Policy for details.
Sometimes all you need is a small change to revamp something you already have!  Just like this blue vase, that looks new with some paint in a few minutes.  Easy and quick craft idea.
Painted spring vase
Have a nice old vase at home? Give it a instant fresh look.
 
All you need is Paint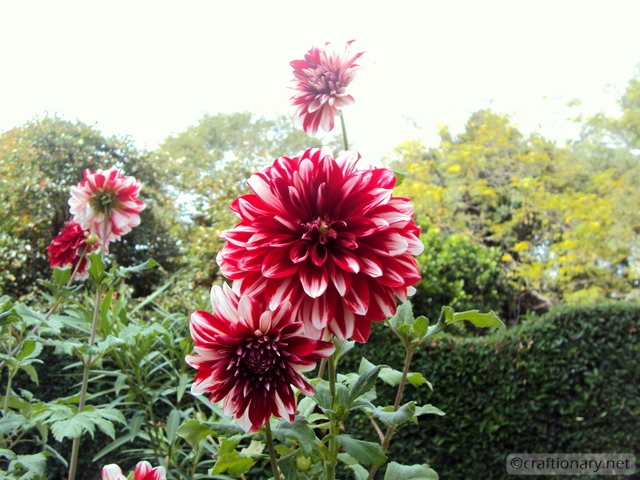 Don't you just adore this beautiful red-shaded Dahlia! Me too.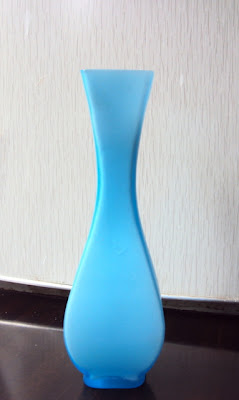 I had this blue vase which was super excited to see the light! Well actually this poor thing had been lying in the cupboard, forgotten for too long.  So, I decided to refresh it's look.
To upcycle this vase I used:
Paint (any paint will do I used fabric paint because it is water proof.)
Water
Brush (size 0)

 
Next just dab the brush in paint and make arrows facing downwards on the sides of the vase.
If you want them all to look similar, you can draw before you paint with a pencil.  I like the freehand look!
Here's how the painted spring vase looks!
This is also a good idea to enhance the shape of the vase.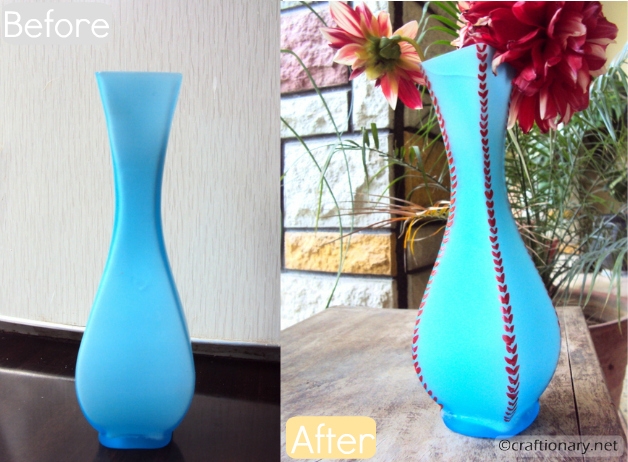 So the vase goes from ordinary to cute and artistic with just a few strokes.
You can also spray paint the vase to match your decor before painting the sides.
The arrows can be substituted with polka dots, stars, diamonds and so much more.
 
You will also like:
DIY Clay Pots
30 DIY Ombre Projects
15 Decorative tray projects
Looking for more great ideas for Kids?
Check out tutorials in the category
PAINT
.
Are you on pinterest?
These are updated regularly whenever I find unique ideas.