Look what I got in mail! OMG, it's a surprise from Pick Your Plum.
I was so amazed to see this in my mail. As soon as I saw their cute logo on the box, I knew I'm getting a treat today.
,
.
I love their daily deals. So I knew the box will contain some awesomeness.
The wooden earrings I got in the box were so creative. Here's what I did with them!
.
.
There are so many things you can do with these wooden earrings.
You can paint them, decorate them or even chalkboard paint them. There are numerous creative ways to wear them.
With chalkboard paint you can always customize your earrings for a party. You can write on them or draw designs on them.
Like a few I shared in the top picture!
,
Wooden Earrings
,
.
In only 10 minutes. The wooden earrings got a new look, with chalkboard paint.
.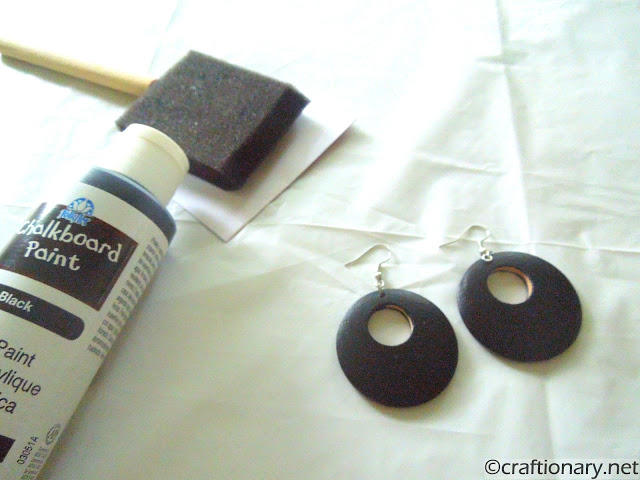 .
I can't wait to wear them to a party.
.
.
Thanks so much for this wonderful surprise.
Subscribe to Pick Your Plum. And receive Daily Deal in your Inbox.
(I am just sharing this fun surprise. I was not required to write about it!)
.
You will also like:
.
15 Creative Chalkboard Crafts
.
15 Magnetic Board ideas
.
25 Decorative Pillow tutorials
.
Looking for more great ideas?
Check out tutorials in the category
ORGANIZE
.
Are you on pinterest?
These are updated regularly whenever I find unique ideas.