This post may contain affiliate links. Please see our full Disclosure Policy for details.
DISCLAIMER: I received this product to review, however, the views are totally based on my experience using the Koopower flameless wax LED candles.
Overview: These battery operated wax LED candles are made with real wax, have a flickering candle wick and run on AA batteries with 4H timer function.
Just in time for Fall and the need to feel cozy and warm, I received these elegant battery operated wax LED candles. The great thing about these candles is that they look realistic yet provide the safety as there is no flame. The outer shell of LED candles is made of real paraffin wax. Yes, that's right! It makes them look beautiful to touch, feel and see.
KooPower Flameless Wax LED Candles
Let's go over some of the prime qualities that these LED candles offer:
1. Real Wax: These LED candles are made of biodegradable real paraffin wax. The outer case of these lights which is covered with wax made it look realistic, unlike the plastic ones which look fake. Moreover, it would take only 2-4 weeks for this kind of material to decompose if discarded. Compared to plastic LED candles these are environmental friendly.
2. Burn free: The fact that there is no flame allows for mess free and safe use in events and parties. These candles are easy to handle and decorate with for indoor and outdoor gatherings. They are also safe to turn on around kids.
3. Flickering flame: The light (or should I say candle wick) of these candles keeps flickering and moving giving the candles a more realistic look and feel. Check out my short video at the end of this post for this beautiful 3D flame swing effect.
4. Battery-operated: Each candle uses two AA-batteries, making it user friendly. I used rechargeable batteries. You get the best of both worlds with this faux candles. They look real and there is no hassle of matches or lighter.
5. Timer function: The built-in 4-hours automatic shut off mechanism takes away the stress if you forget to turn it off any evening. This ensures no worries or safety hazard.
Flameless Wax White Candles for decoration
Most of the modern and elegant themed events and outdoor weddings prefer white candles to bring the feel and charm. The realistic look of wax flickering candles combined with safety of flameless LED candles makes them perfect for the scene. There is no harmful flame emission of toxic gases or safety hazard.
The patented swaying effect of these candles is my favorite feature about them. Make sure to check it out at the end of this post.
Features of Wax LED Candles
These candles are:
warm white color
battery operated
wax outer case
flickering
the wax is ivory white
the pillar candles dimensions 3×7 inches
Wax LED Candles Fall Centerpiece
I used these candles to make a warm and cozy centerpiece for my dinner table. It brings amazing Fall vibes. You will need potpourri, acorns, pinecones and wax LED candles.
This project is only possible because these candles are not burning or dripping any wax. The scent from potpourri and realistic look of KooPower LED candles is the perfect combination. Also, you don't have to worry about kids around the flame as it's flameless. You can light it up every evening and hopefully your family loves it just like ours. Check out the complete boho tablescape.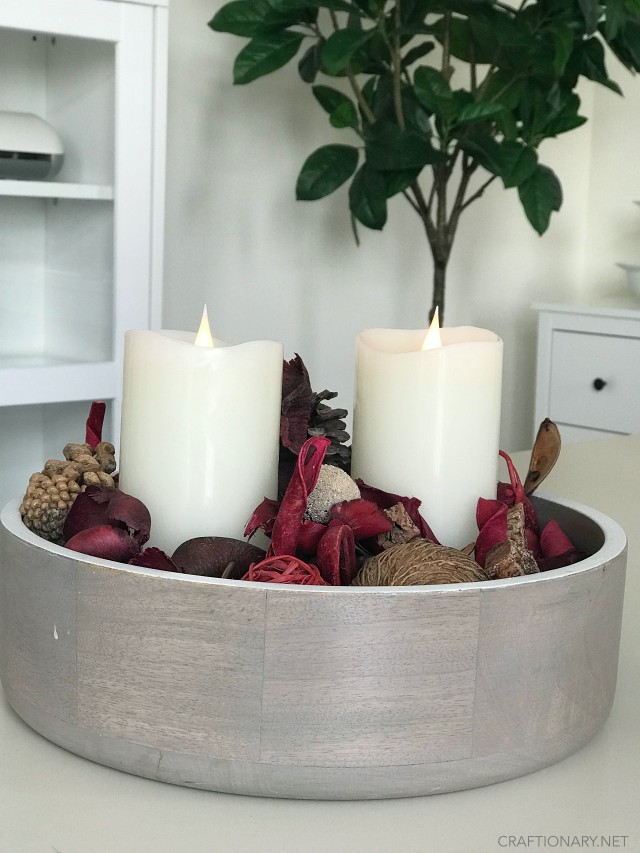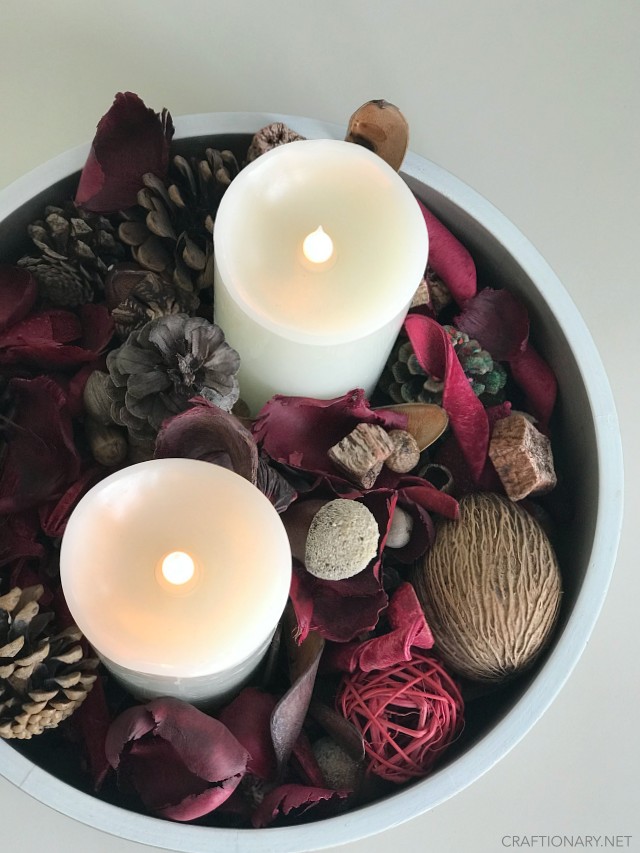 Discount code to buy 3D flickering candles
You can get these wonderful Koopower flickering LED candles for 30% off if you use the code: Hani30 at checkout. I shared a video showcasing these candles in action, you can checkout the flickering and swaying of these LED candles and the realistic wax look on my instagram.
You may also like:
Find ideas for decorating pillar candles and use at DIY candles.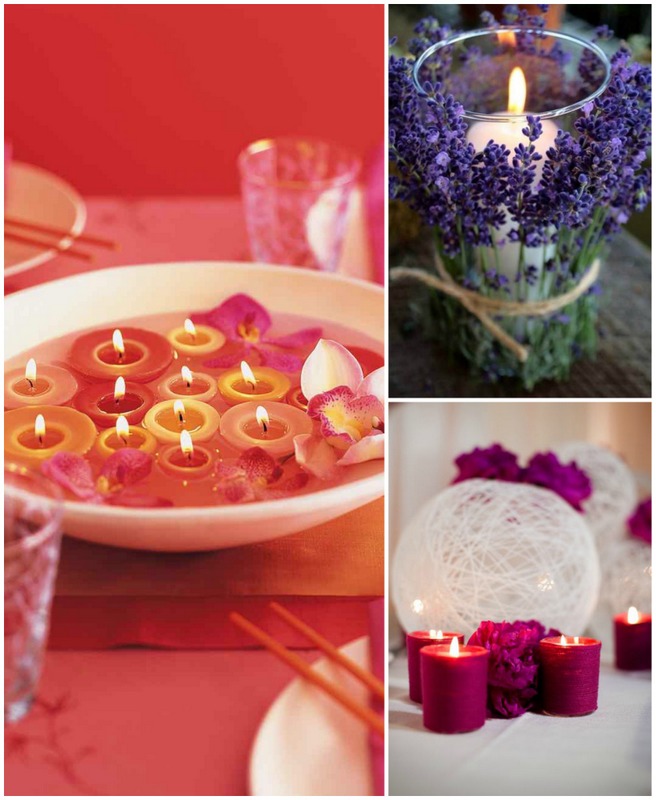 Some more ideas to decorate pillar candles that are possible to DIY with these candles as they are made with real wax.