This post may contain affiliate links. Please see our full Disclosure Policy for details.
DIY bird craft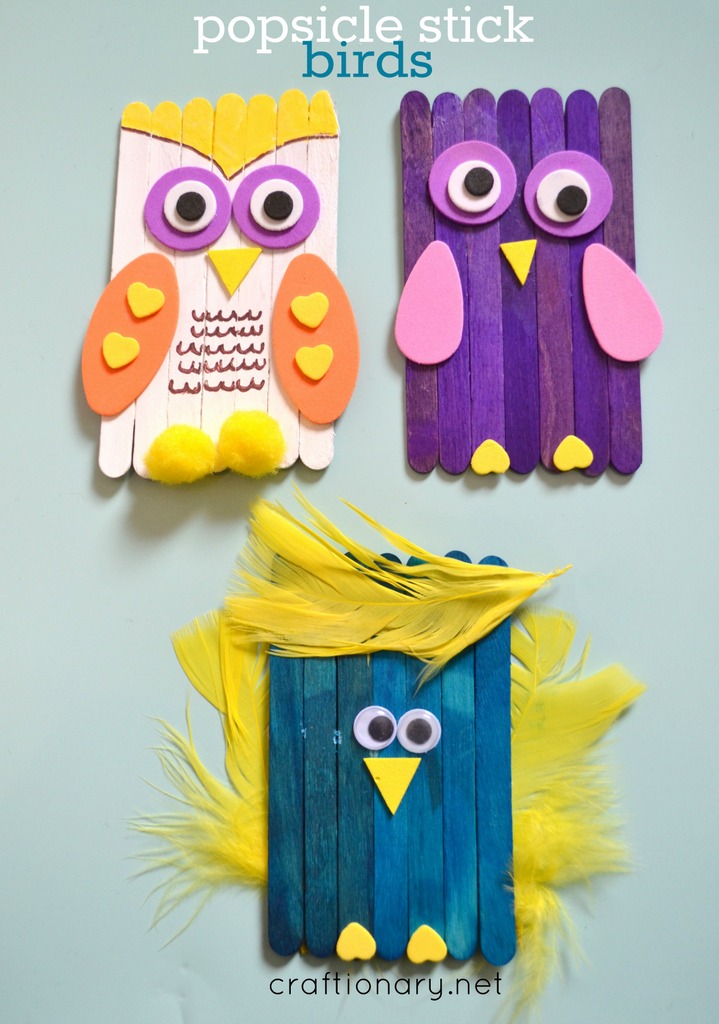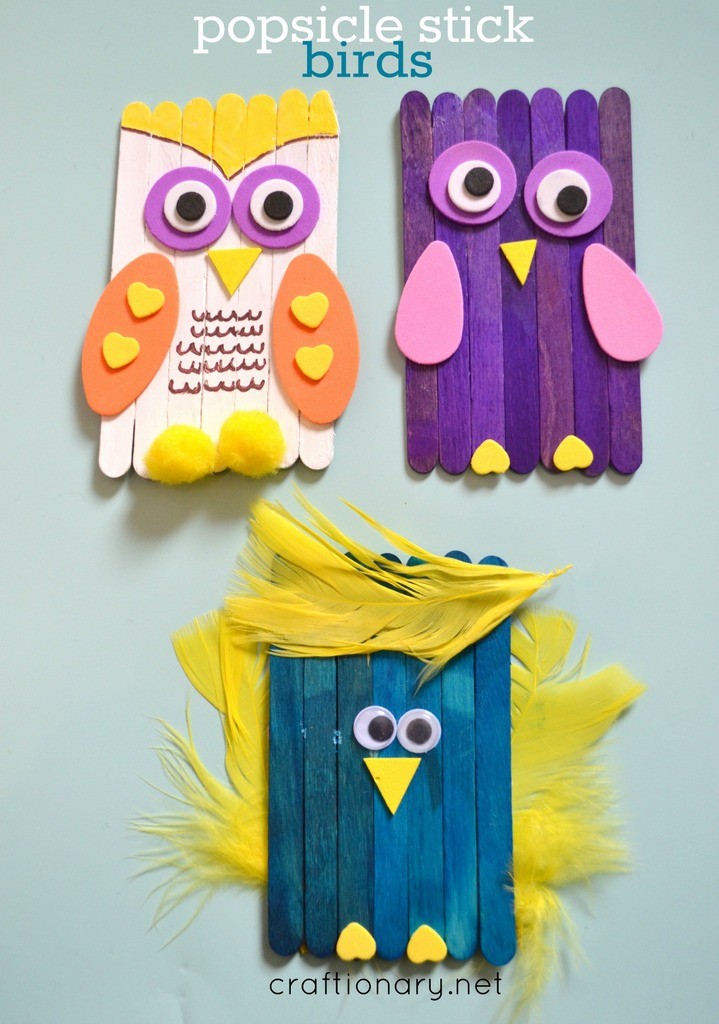 Following the popsicle sticks crafts series, today I am sharing DIY popsicle sticks owls and birds that I made with my boys. A dollar store project that is easy and cheap to make with kids.
Let's start with:
DIY Popsicle Sticks Owls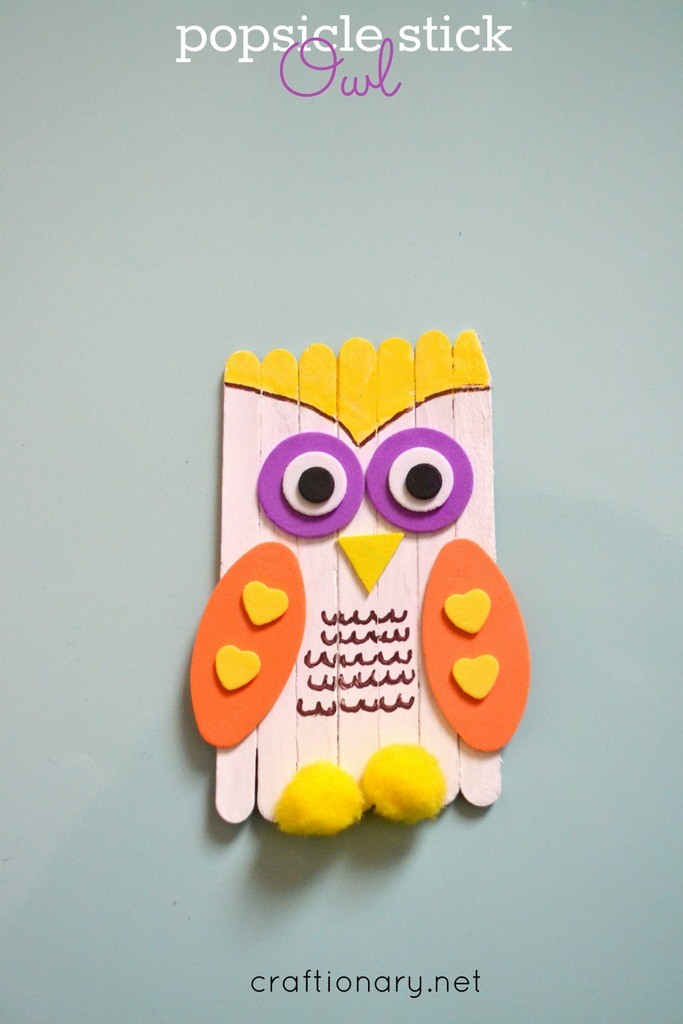 Make DIY owl craft:
You will need:
Purple Popsicle sticks (you can find colorful ones at dollar store)
Foam sheets
Glue
Sharpie/ markers
Pom poms
Acrylic paint
Before getting started with the tutorial let's have a look at:
DIY Popsicle sticks bird
Make DIY bird craft
You will need:
Blue popsicle sticks
Foam sheet
Googly eyes
Feathers
Glue
Make bird tutorial
Start by gluing the sticks together using any glue you prefer (school glue, glue stick or hot glue etc.). A super easy tutorial can be found HERE. While it dries cut out foam sheet shapes to make eyes, nose, beak, feet and wings of owl and bird. Using glue stick put them in place. For the bird I added feathers on the back of the popsicle sticks using glue stick. And that's about it all. Super cute and pretty easy and fun to make. We love them tweeting on our refrigerator.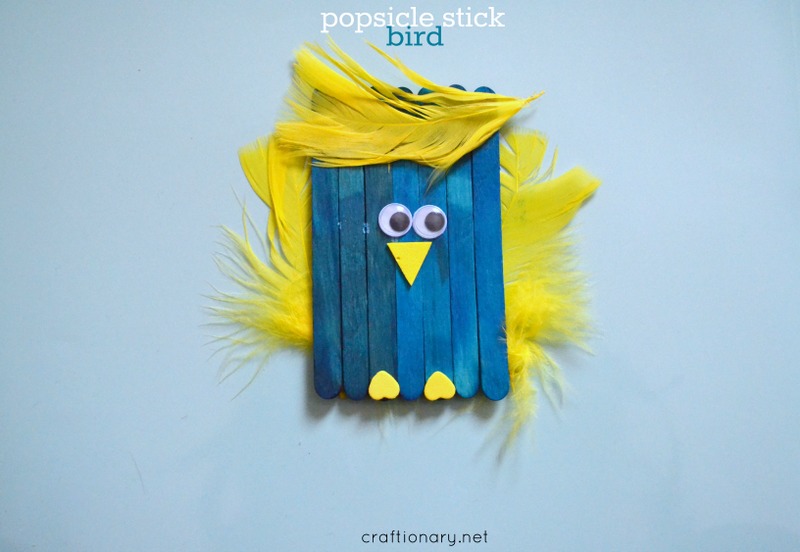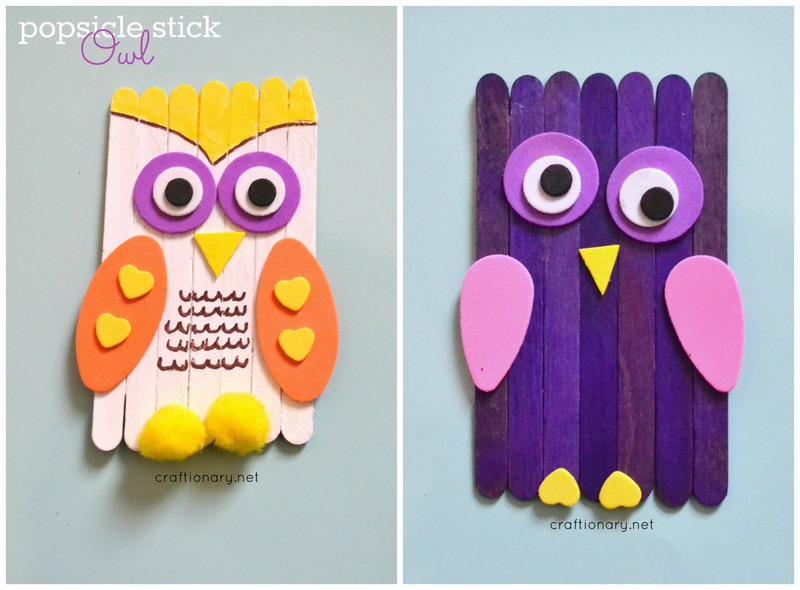 Here's the one made by my boy: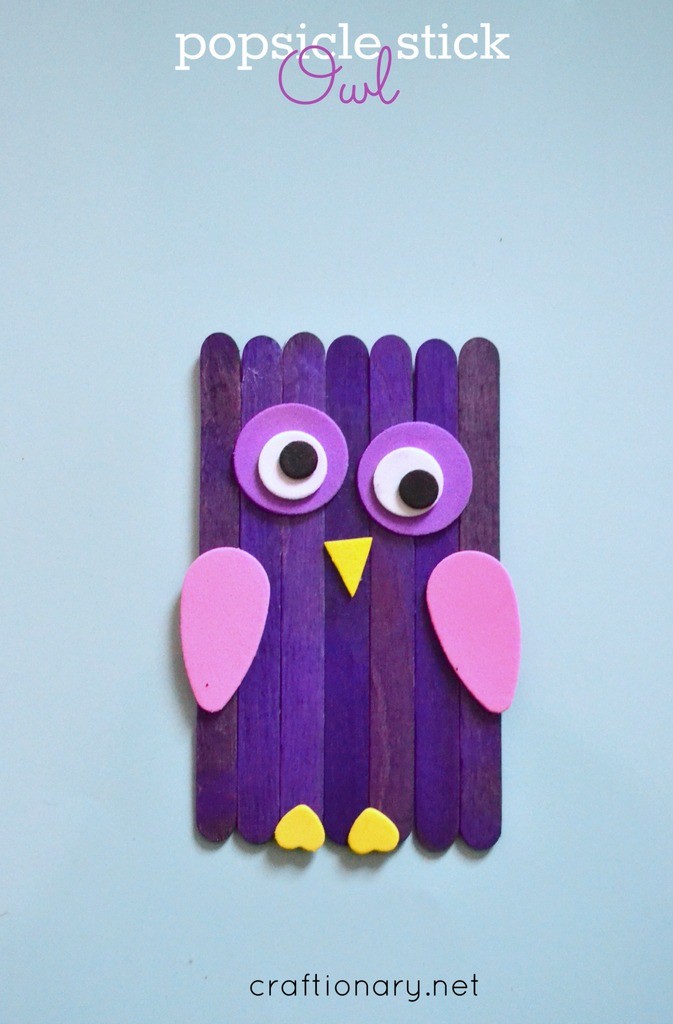 I love the clumsy look and color choice he made.
You will also like: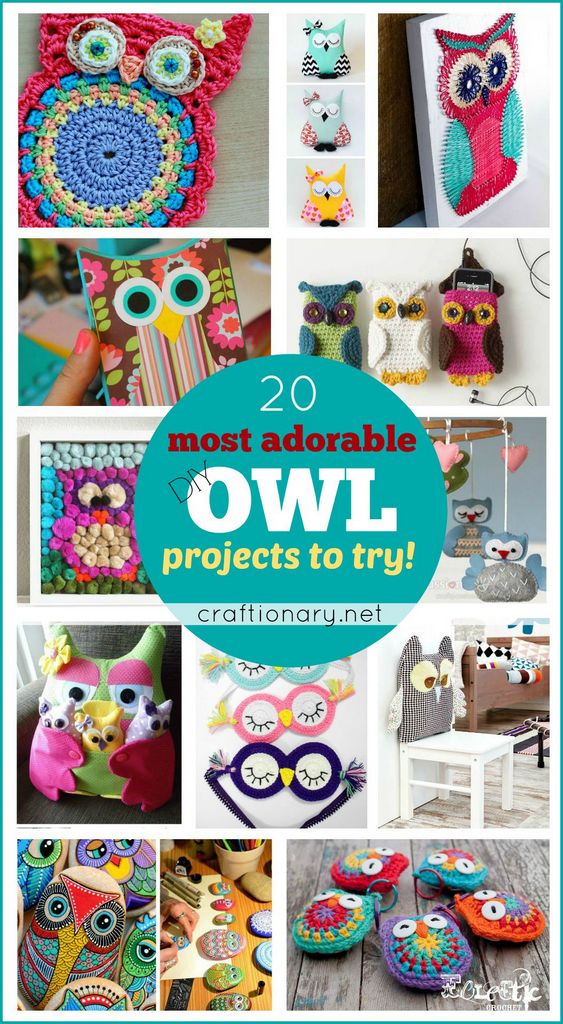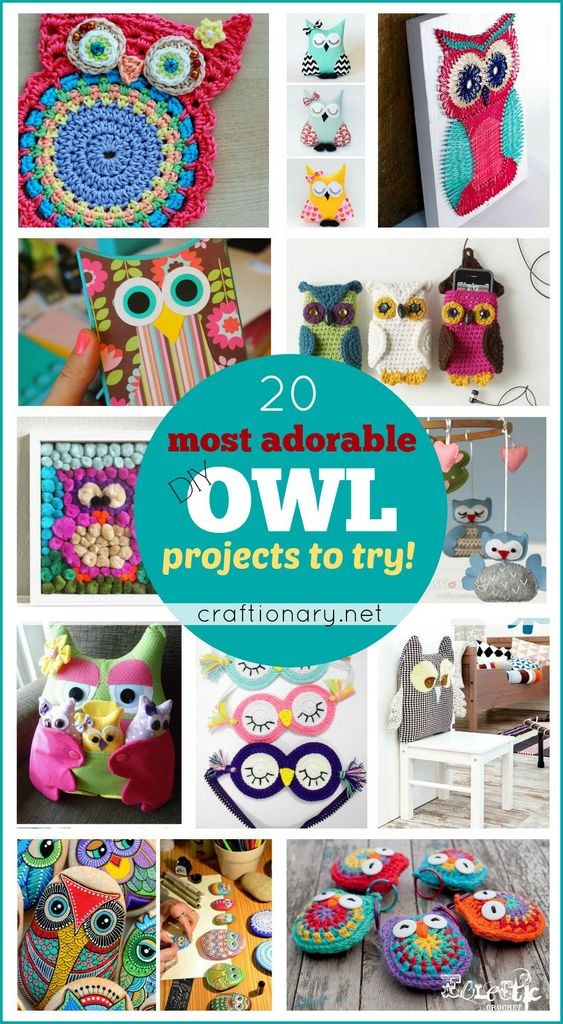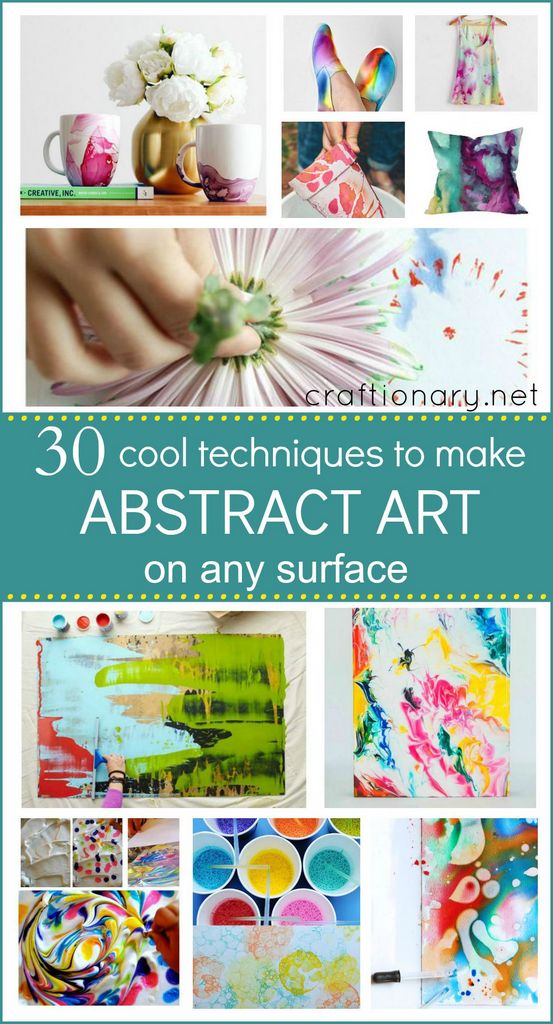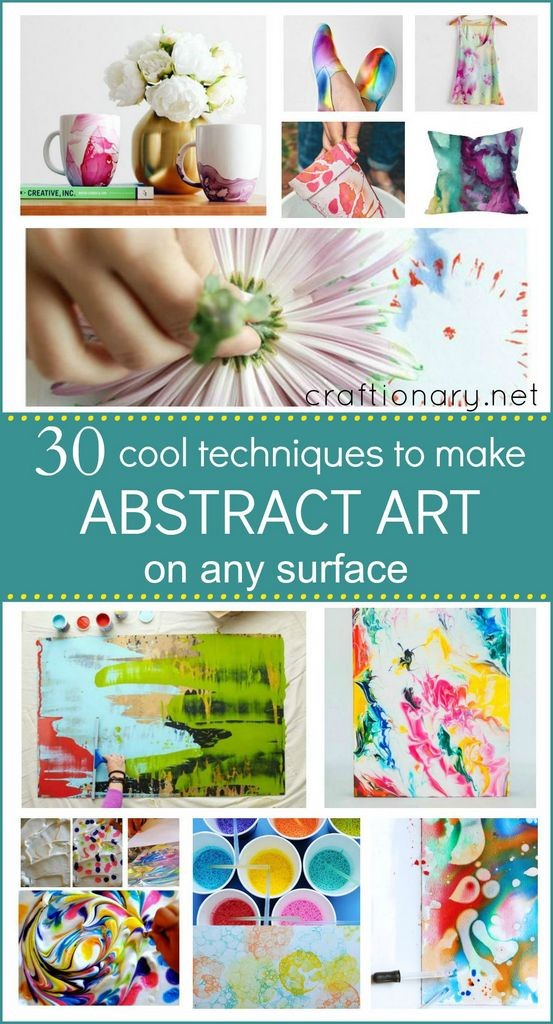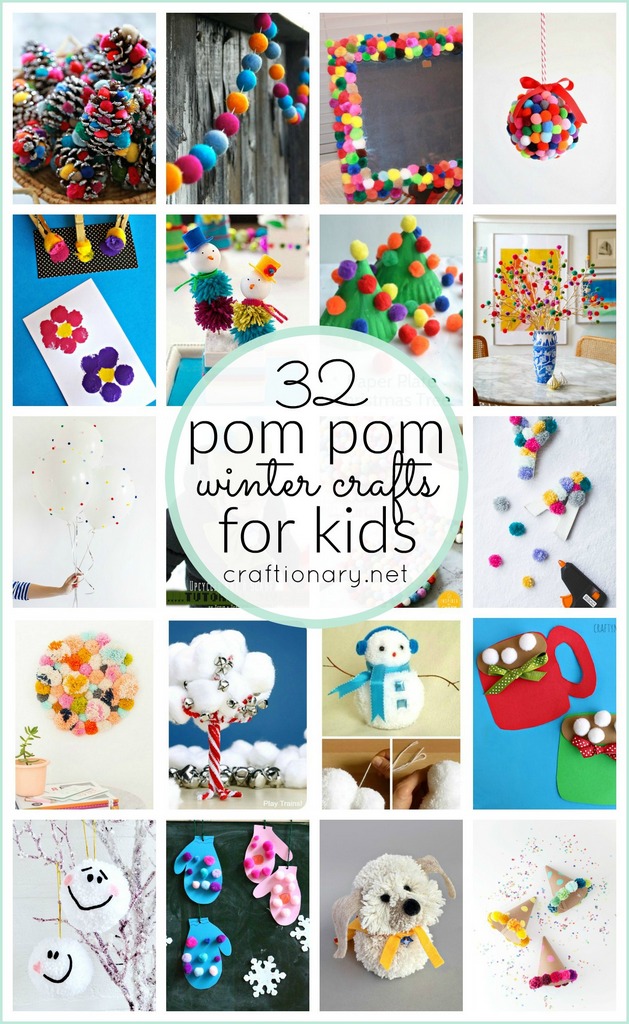 More popsicle stick crafts can be found HERE.