This post may contain affiliate links. Please see our full Disclosure Policy for details.
Baby Girl Halloween Costumes (DIY costume ideas). This Halloween is going to be my baby's first Halloween. And I have been wanting to make a DIY Halloween costume for him.
I love how I can make baby Halloween costume/ outfit of my choice this year and may be next year. Then onwards it's going to be his choice only!
Today I am sharing 16 Infant/ Baby girl Halloween costumes which are easy to make at home.
I found these cute, easy and affordable DIY costume ideas for Baby Girl, while searching for a boy costume I can make by myself.
These are the Best girl Halloween costumes I found for babies. I think Baby Halloween costumes should be comfortable.
You will love the no sew Halloween costumes here as well!
Let's get started with these costume ideas:
Baby Girl Halloween Costumes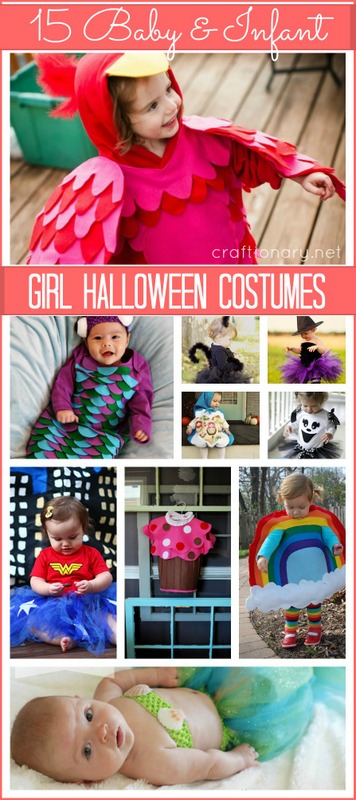 DIY Halloween Costumes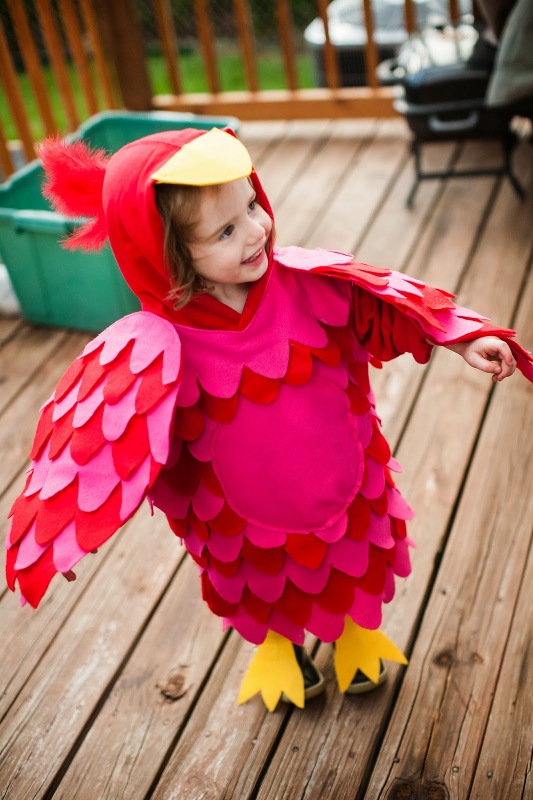 1. Baby Bird Costume
Cute Baby Bird Halloween Costume made with felt.
2. DIY Fox Costume
I love this little red riding hood fox costume made with additions to a dress/ coat.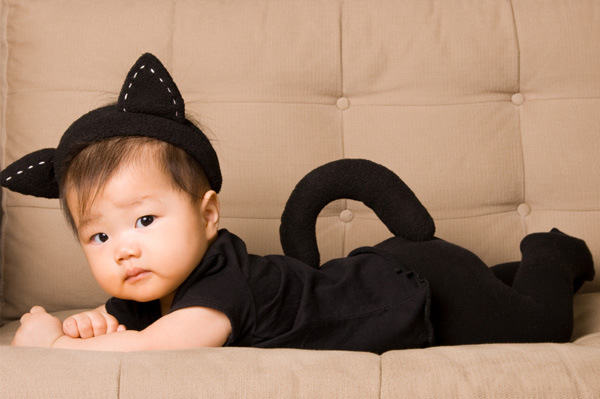 3. Black Cat Costume
Make this cute black cat outfit with a headband and tail added to a black onesie or dress.
4. Little Mermaid Costume
An adorable infant mermaid costume made with seashells, crochet and tulle.
5. No Sew Cupcake Costume
Cupcake theme is widely popular this year for little girl's birthdays. And I love this no sew cupcake costume.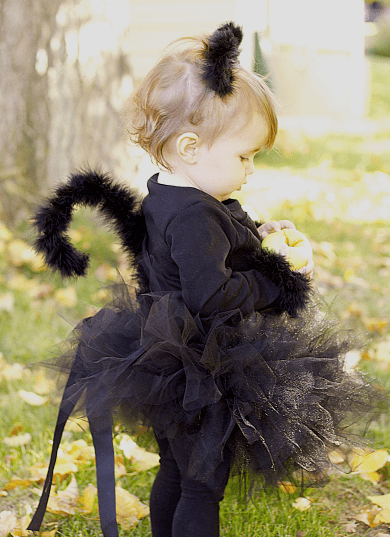 6. Black Cat Costume
A slightly different black cat costume with tutu and fur.
7. Baby Fist costume
Make this cute Halloween fish costume with felt.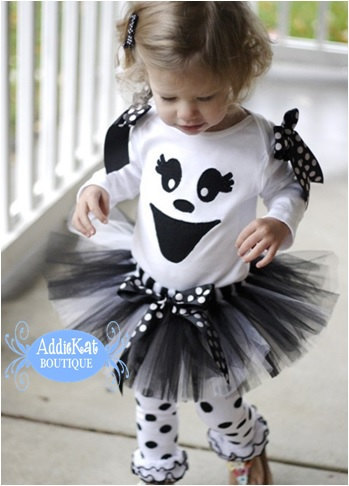 8. DIY Ghost costume
A simple ghost tutu costume made with painted ghost face t-shirt and polka dots leggings via Etsy.
9. You can find a free ghost face template HERE.
10. Ladybug Costume
I love this ladybug carrier slipcover. Turn a red slipcover into a ladybug by adding red wings with black polka dots.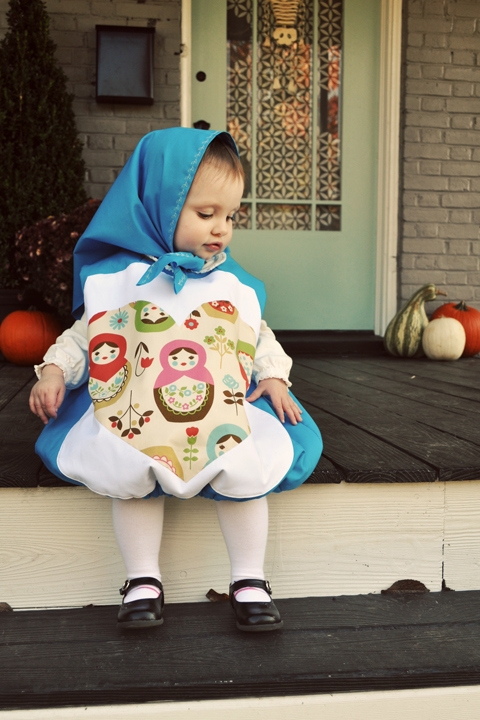 11. Russian Doll Costume
This is more than a costume. Who wouldn't adore making their little princess a doll costume!
12. Owl Costume
Add a feathers rope to a dress with a cute owl faced hat. And viola! Baby owl costume is ready.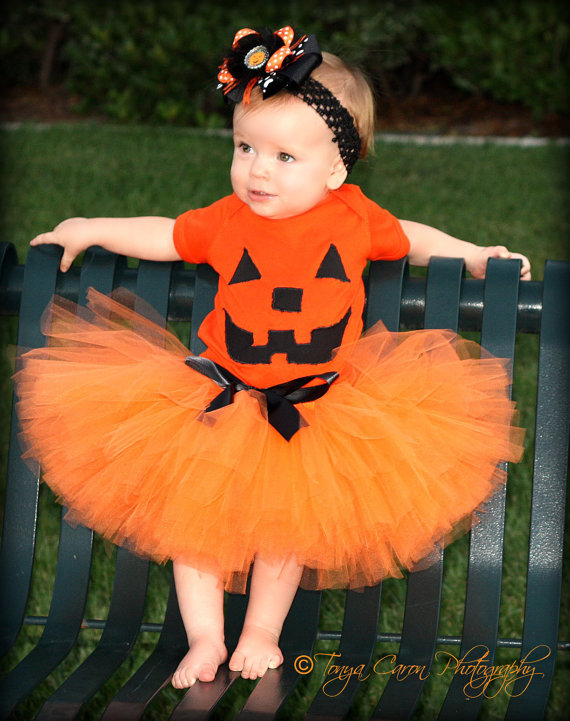 13. Pumpkin Costume
A little pumpkin in the house. I love the headband that goes along with it via Etsy.
14. Rainbow costume
A very cute rainbow outfit for a bright day.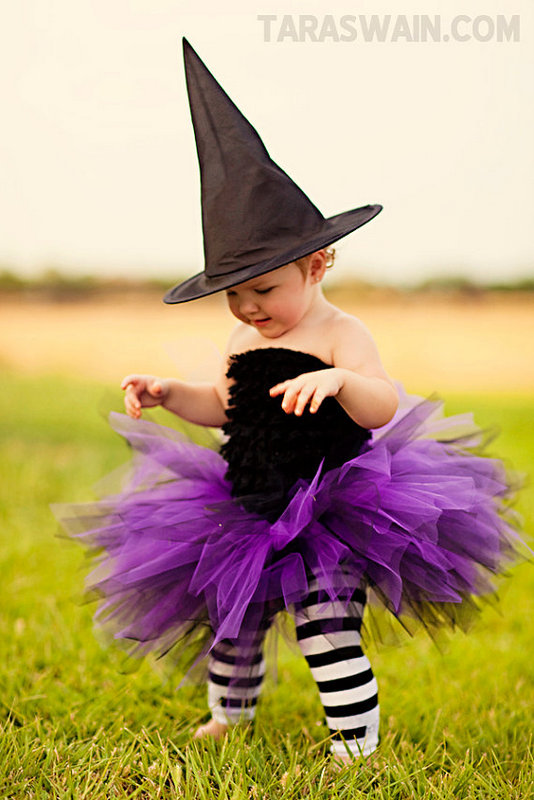 15. Witch Costume
What's not to love about this costume idea! Make a cute little baby witch costume via Etsy.
16. Sushi Costume
Turn a white onesie into a sushi infant Halloween costume with felt add-ons.
17. Superhero costume
And for that family with boys, a girl is definitely growing up to become a wonder woman.
I hope you enjoyed these girl Halloween costumes that will never get old with time.
You May Also Like: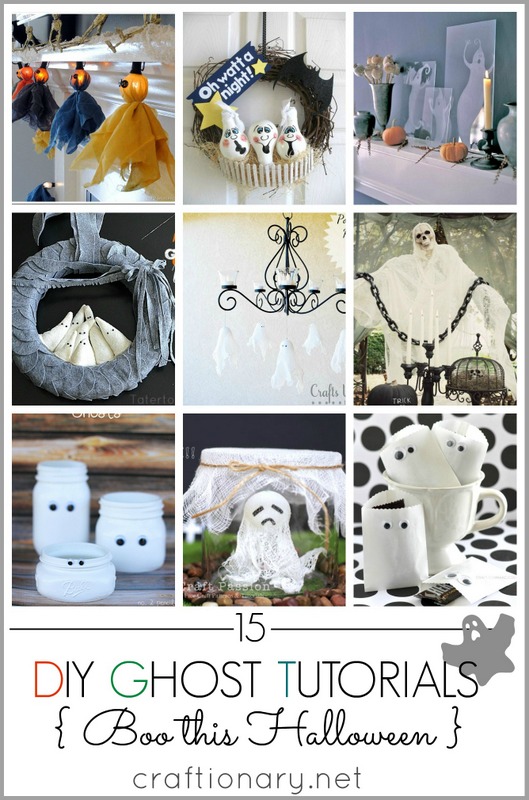 Halloween Ghost tutorials
Witch Halloween Crafts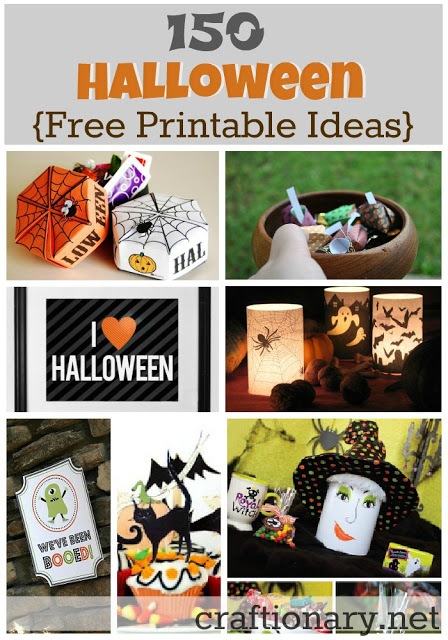 Halloween Printables
Are you on pinterest?
Updated regularly whenever I find unique ideas.