This post may contain affiliate links. Please see our full Disclosure Policy for details.
Making rugs in creative ways for home decoration and bring your imagination to life. Find easy tutorials for crochet, tapestry, stenciled, fabric, quilted and kids rugs. "Flooring is the foundation of a beautiful room, start with a great rug and everything falls into place." How about we replicate rug designs? Making rugs that are unique, beautiful and handmade using tutorials. These tutorials are easy and have less chance of failure. Scroll through and see these DIY rug ideas and find the best rug that suits your floor.
What are the different ways of making rugs?
There is a collection of rug ideas for styling your home that include:
sewing patterns
fabric rugs
crochet rugs
hand crochet rug
braided rugs
painted rugs
stenciled rugs
quilted mats
no-sew rugs
wine cork mat
faux skin rugs
recyled rug
pebbles bath mat
pom pom rug
woven rope rug
Is it expensive to make rugs?
The two driving forces that increase the price of the rug are the size and the material used. The larger the size of the rug the more expensive it is! Similarly, the more unique the source of material and the more durable the material the more pricey.
Is it easy to make your own rug?
Making a lightweight rug or following some of the creative rug making tutorials in this post you can make your own rug. You can choose from a variety of projects and decide which one is easy for you to try at home.
Making rugs in creative ways for home decor
Sewing Fabric Rugs

How to sew fabirc rug tutorial via Vintage Ric Rac.
 Make a colorful rug using old pieces of cloth lying around in your home. The technique involves simple piping and stitching but is quite time consuming.

Make your own rope rug via A Beautiful Mess.
All you need to do is cover the rope with fabric strips and keep on sewing and then VOILA!

DIY rug with old denim via Oh Oh Blog.
All those old denims piled up in your closet are finally of some use now with this awesome DIY denim rug.
Crochet and Tapestry Rugs
Crochet rug from t-shirts via 1 Dog Woof.
Not everyone can stitch like a pro but that should not stop you from creating a masterpiece rug for you living room. Use up those old worn out t-shirts and turn it into a crocheted rug.

No Sew Hand Crochet Rug Without Hook via Fab Art DIY.
Make this No sew hand crocheted rug for your personal use without having to find the right sized hook. This process is so relaxing and therapeutic as well.
DIY Friendship Bracelet Chevron Rug via The House that Lars Built.
As a kid you must have tried making those friendship bracelets all day long. Use that talent to make a door mat or even a rug with this simple friendship bracelet chevron technique.

DIY Recycled Bath Towel Rug via Fab Art DIY.
Use this recycled bath towel rug idea to make sure that you bathroom floor stays dry after every use.

Rope Swirl Tapestries via Free People Blog.
A colorful rug is an eye catcher in a teenager's room. use this tapestry technique to add color and joy in your room.

DIY Woven Pom Pom Rope Rug via Sara Plath.
Another tapestry using pom poms is a good technique to explore your imagination into making rugs.

How to Make Pom Pom Rug? via Do it Yourself with Arati.
A simple basic technique of using wool threads to create a soft, and beautiful looking pom pom rug. Thread pom poms together to make this fancy rug.
Stencil Painted Rugs

DIY Geometric Painted Mat
How to make a colorful geometric welcome mat via Curbly.
Learn how to paint without a stencil on a jute mat and create designs that are simply bliss.

How to paint a Rug via Say Not Sweet Anne.
Use roller to imprint designs using stencils to give your plain boring rug a decent but elegant look.

How to paint a rug via Tatertots and Jello.
You can create any design on your rug with simple stencil painting and make your rugs look custom made.
Make Quilted Rugs

DIY Children Patch Work Rug via Fab DIY.
This quilted patchwork rug is fun to make and looks so adorable! I feel like touching and hugging it.

Tutorial picnic play mat via Plucky Momo.
Take this portable play mat you can carry around with you wherever you go. Now your baby can have fun anytime anywhere.
Kids room rugs


Plush Animal Rug DIY via Blog Lovin'.
Make this easy peasy plush animal rug for your kids if they are the sort to roll up all day on the floor from a piece of carpet and strings.
 
Make your own bear rug via We Lived Happily Ever After.
Give your kids room a hunter's cottage look with this easy to make DIY bear rug.
No sew rabbit rug diy via Me Sew Crazy
A simple draw and cut technique can bring a lot of glamor into your kid's room.
How to faux sheepskin cloud rug via Life Flix.
A faux sheep skin is so soft and plushy. Making these cloud rugs with the draw and cut technique should be a piece of cake.
Crafty rugs


Unique Coffee Bag Rug via Maiden Jane.
Recycle a coffee bag into a uniquely styled living room rug and frill the sides.
Wine Cork Bath Mat via Crafty Nest.
Collect all those wine corks you pop every night and make this antique looking bathroom mat.

DIY pebble bath mat via Curbly.
Use pebble stones to make this water absorbing bathroom mat.
Type Rug via Jessica Hische.
Cutout a rug piece by drawing or writing something to make this creative rug.
I hope you enjoyed making rugs in creative ways with these terrific tutorials and crafty ideas. Update some links were broken and therefore removed. If you come across the original source please leave a comment.
You will also like: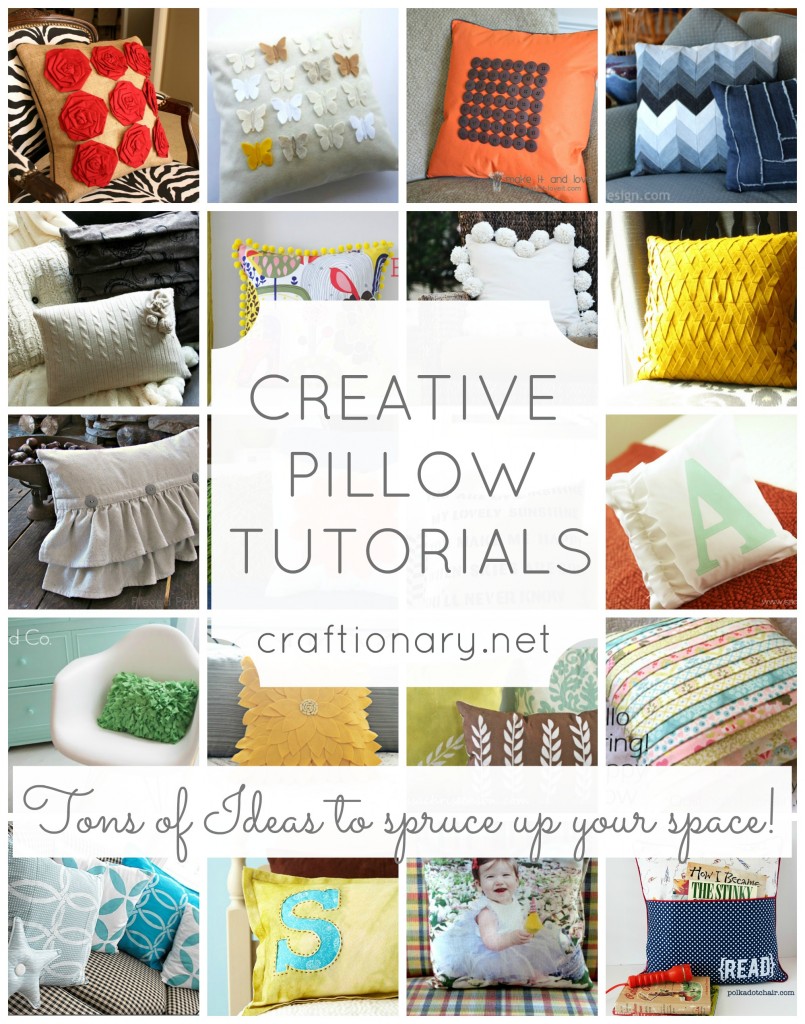 Easy decorative pillow tutorials