This post may contain affiliate links. Please see our full Disclosure Policy for details.
Hello I'm Paola at Jananapa. Today I want to share how to make DIY wooden headboard design by carving wooden headboard with holes and threading rope to make patterns and designs on the white wooden headboard. Repurpose wood to make this headboard it can be wooden headboard queen size bed or king size bed. You can take the width of your bed and make it accordingly.

You have other options like boho wooden headboard or gray wooden headboard that can look best with this idea. Since it is made out of wooden pallets you can also add lights to it with ease. Pass the wires behind the board for a finishing touch. Now let's get started:
I want to introduce to you my latest creation which I created using the remains of the wooden floor of my bedroom.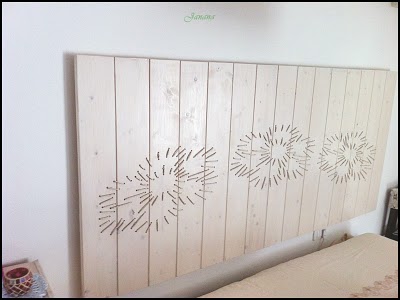 And here is the view of the headboard with bedding, decorative pillows and the chandelier.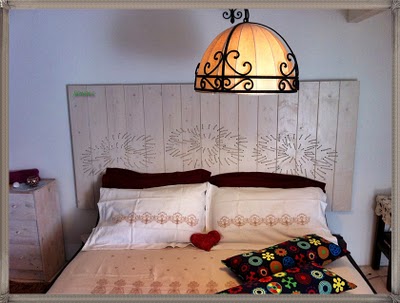 I love to look around wonderful blogs for inspiration and maybe last year I found this beautiful image.
DIY wooden headboard design
Then I remodeled my house by wooden floors, which I then painted white, but I have not embroidered as pictured. And for a long time I thought about what to do with broken pieces, and then I decided to make the headboard. I put together some pieces, I cut all the same, smooth, and I transferred the design of the holes using a drill machine.
Once I was done with drilling holes, I passed the rope through the holes just like you embroidery on the fabric. When I was done it looked like this:
Finally I painted it white using a waterborne paint and waxed it well. You can also paint the board and then embroidery the rope through the holes for a more impacting look.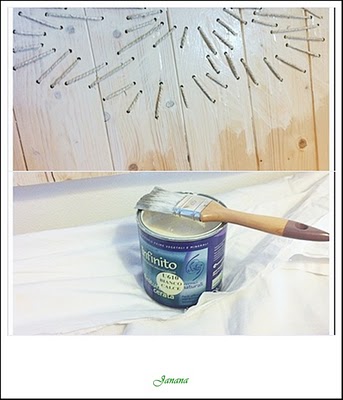 The final result looks amazing in my room. I hope you like it, and I realized I enjoy watching a lot of satisfaction in my bedroom.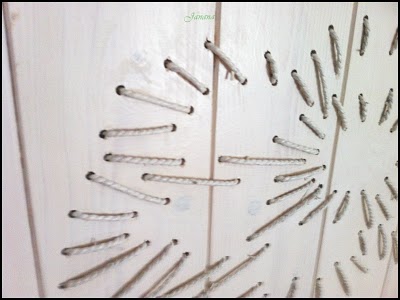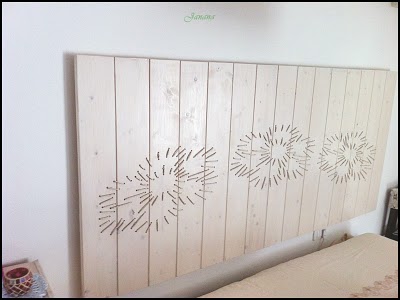 Hani thank you so much for having me in your fantastic blog that I follow for many months and where I find lots of inspiration for my work.
Thanks so much for amazing idea Paola.