This post may contain affiliate links. Please see our full Disclosure Policy for details.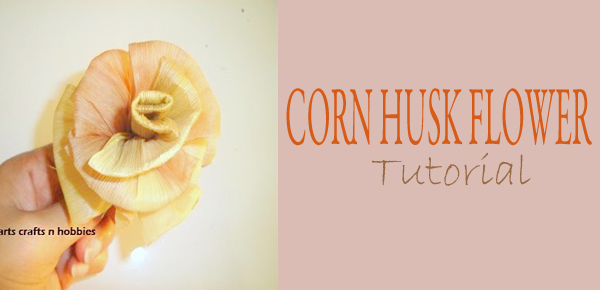 I am very excited to be guest posting here. I am a stay-at-home mom to 2 sweet little girls and I love to craft in my spare time. My creativity is not restricted to one field. I love to learn and make new things.
Today, I am sharing How you can make a flower using corn husk?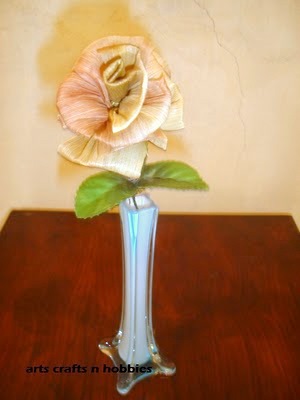 Corn Husk
Gauge wire
Floral tape
Thread
Artificial leaves
Remove the corn husk and boil it for 10-15 minutes to soften it. You can also color the husk by using fabric dyes. Simply add the dye color of your choice to the boiling water and rinse with cold water to remove the excess.
Cut the husk in different lengths.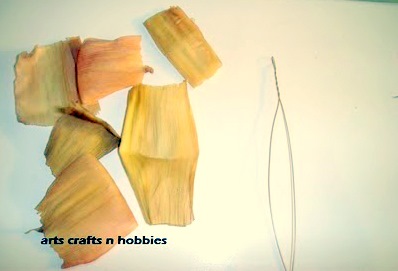 Twist the wire and make a loop on the top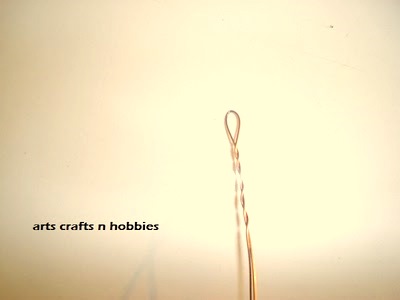 Fold the husk in half, keeping the direction as shown in the picture;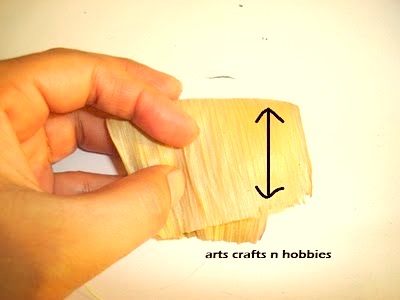 Now roll the husk around the wire and tightly thread it in place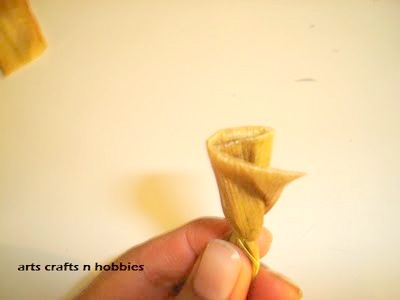 Give a more natural look to the flower by making random pleats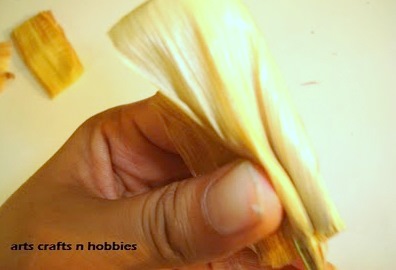 Keep adding more petals in the same way until you are satisfied with the size of the flower
 Now cover the threaded part of the flower using floral tape.
 To make it closest to the real flower, you can also add leaves and arrange it to your delight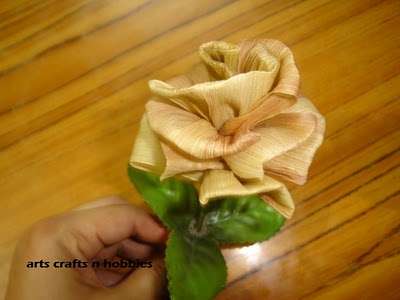 Thanks for sharing the corn husk flower tutorial Iram. You can use corn husk to make gorgeous flowers, wreaths, candle holders and more. Possibilities are endless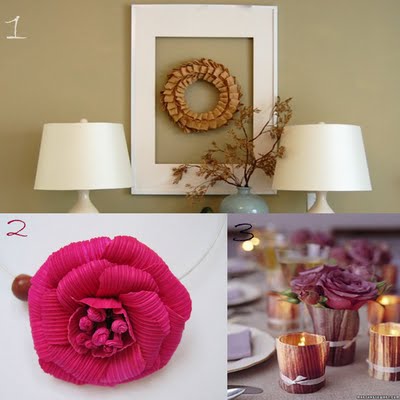 Check out "Arts Crafts n Hobbies" for projects like:
The post has been truncated for copyright safety. Thank you so much for understanding! "This post first appeared on Craftionary.net"