This post may contain affiliate links. Please see our full Disclosure Policy for details.
I can feel Spring coming into the hearts of bloggers. Colorful and fun DIY projects for home are in the making everywhere. Here today 10 colorful projects from the last week party. Let's have a look at these, in no particular order.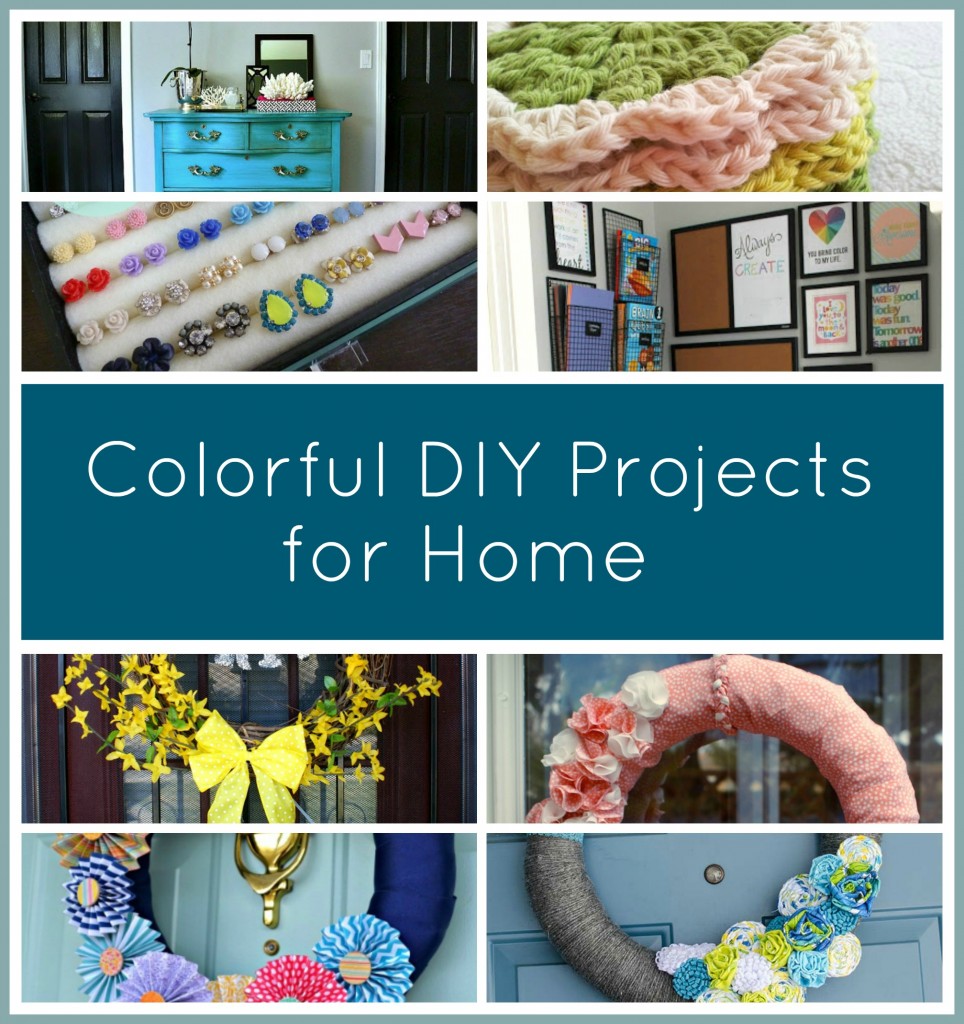 Colorful DIY Projects for Home
We have this beautiful sea blue dresser revamp DIY projects for home. Totally makes the feature of a neutral tone room. I am liking the touch of pink here too.
Cute spring wreath in yellow. Easy to make with flowers and bow. The glitter garland steals the show.
Another cute idea. Look at this yarn wreath. Fabric and felt flowers clustered together in happy colors.
It's not over yet. Next in line is this cute pinwheels wreath. I love to make paper pinwheels. It's also fun to make these with kids.
We have got a cuteness competition here today. Finally fabric rosettes wreath. These flowers look like blossoms. The colors are great for a crafts room! Which one inspires you the most?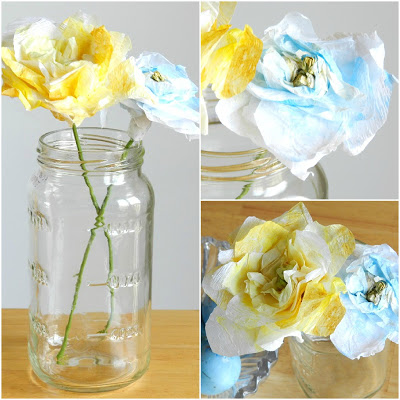 Make paper flowers. I love how these are made with watercolor crepe paper.
A neat and organized space for kids art projects. Great idea! My favorite feature here is the inspiration wall. Print and frame your favorite art inspirations. Great for motivating kids to grow creative.
Look at this fun idea. An old basket utilized as a pendant lamp. I love it. I am so inspired by this idea. Like seriously I may be on the look for a basket like this now. What I am thinking is spray painting it to match my future crafts room. And have wooden birds glued on it. Kind of a birdhouse thingy.
This is a great idea. Turn a simple box into rings and earrings jewelry box. I love how she rolled felt on pencils to make it.
Cute crochet coasters in beautiful light shades.
You will also like:
Looking for more great ideas?
Check out tutorials in the category DIY.