Make tent (DIY play tent). Kids are so fascinated by tent, tepee (teepee, tipi) and canopy. They love the adventures of camping in their home.
Today, to help you make tent on a budget. I am sharing 15 ways you can make DIY tent. Some of them have very nice tutorials too.
15 Ways to make tent (DIY tent)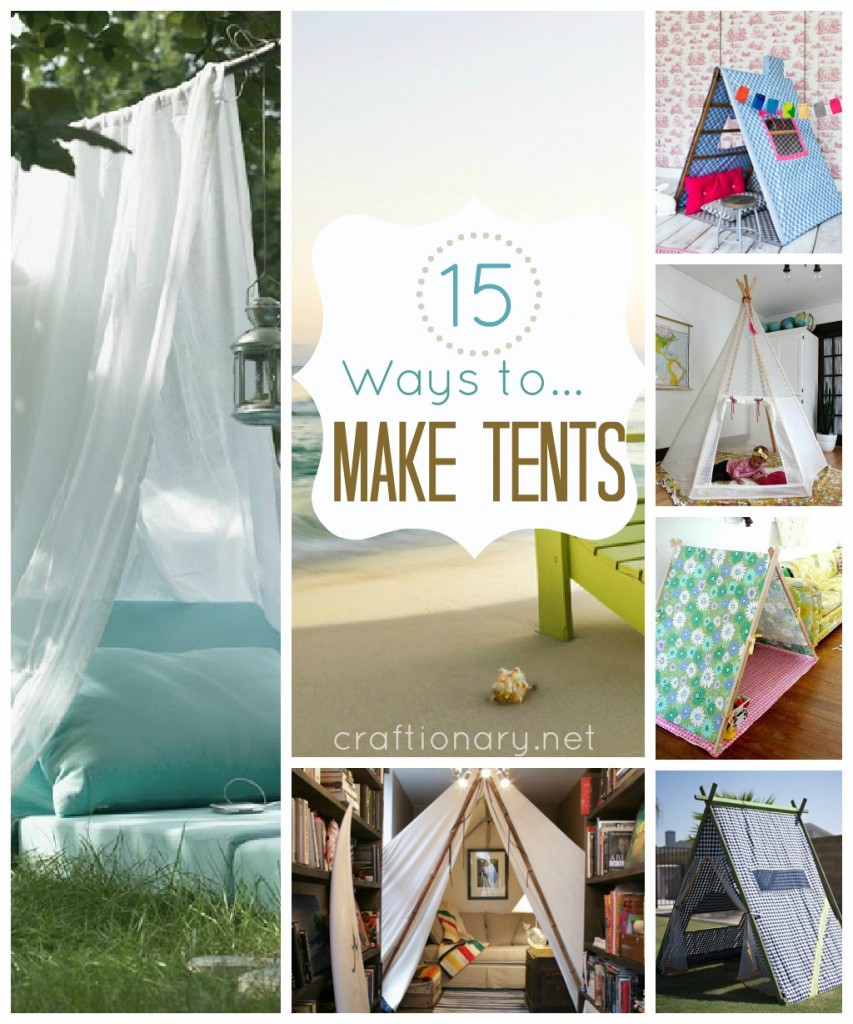 So let's get started: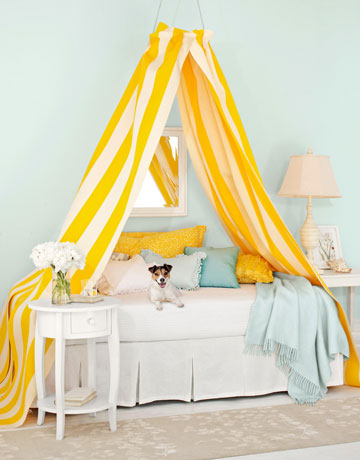 Make a canopy tent using embroidery hoop and fabric.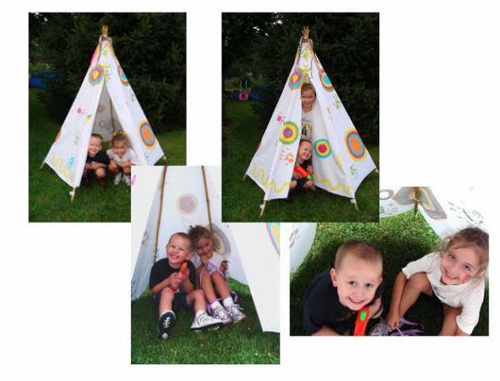 Make a no sew tepee tent, using bamboo and thread.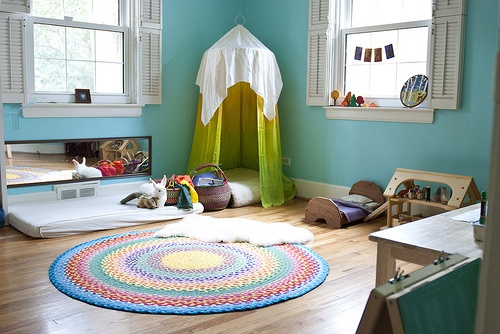 Make reading canopy for kids room. Hang fabric on a quilting hoop. And using fish wire hang the canopy with a hook in the ceiling.
Make an outdoor tent using PVC pipes and sheets of fabric.
Make a clothesline play tent. Easiest DIY tent ever!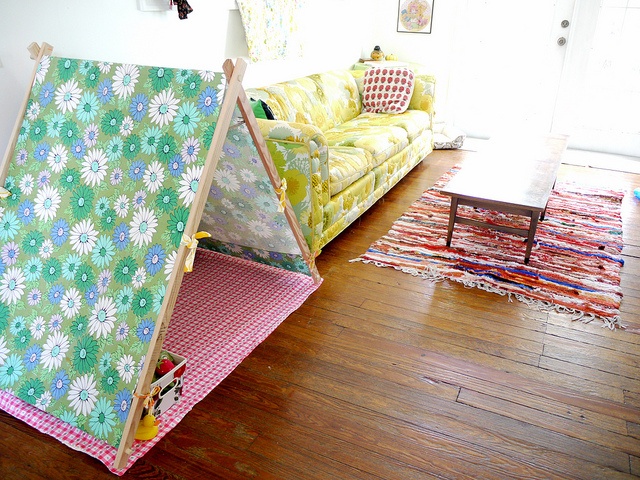 Using dowels make this play tent. A very nice drawing explains how to make this tent.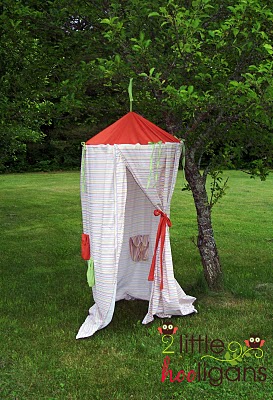 Kids play tent. A canopy tutorial to help you sow this one.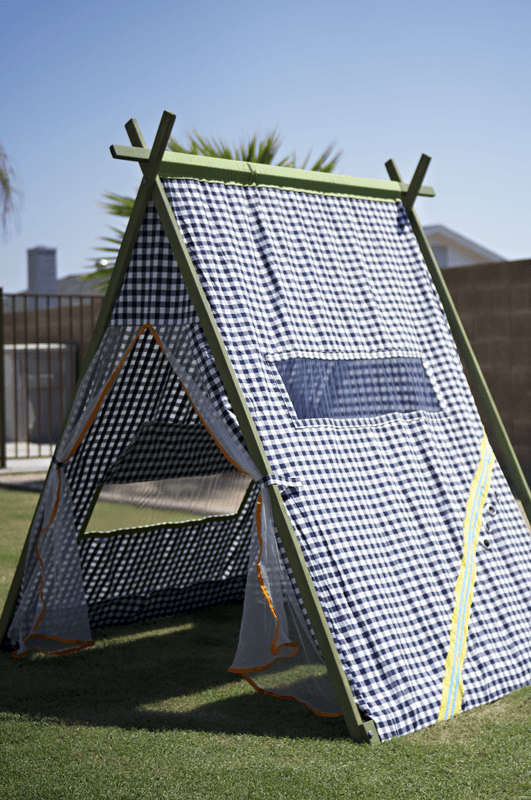 Make doors of net for ventilation. And windows of vinyl.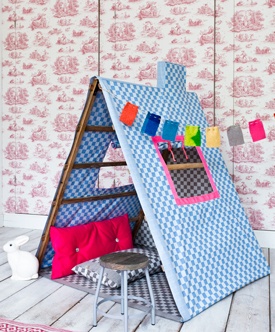 Turn a clotheshorse (clothes rack) into DIY tent.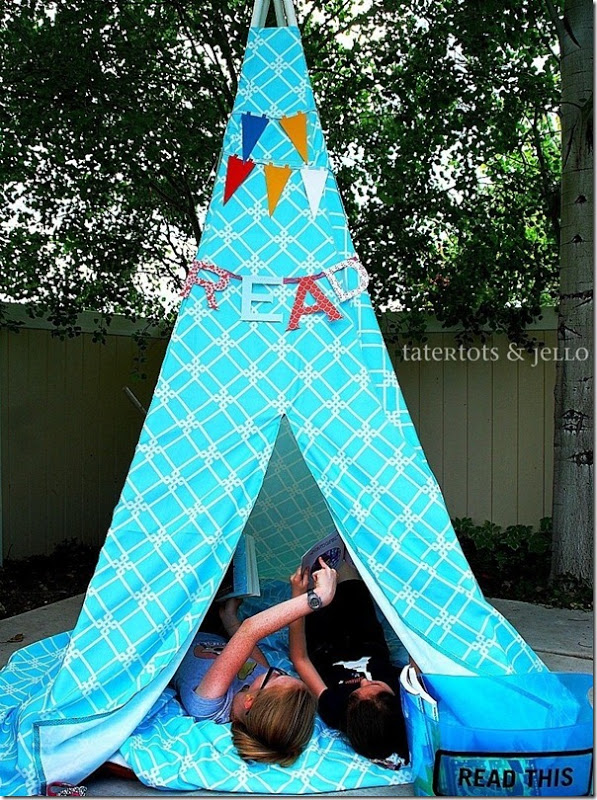 Make a summer reading tent (tepee).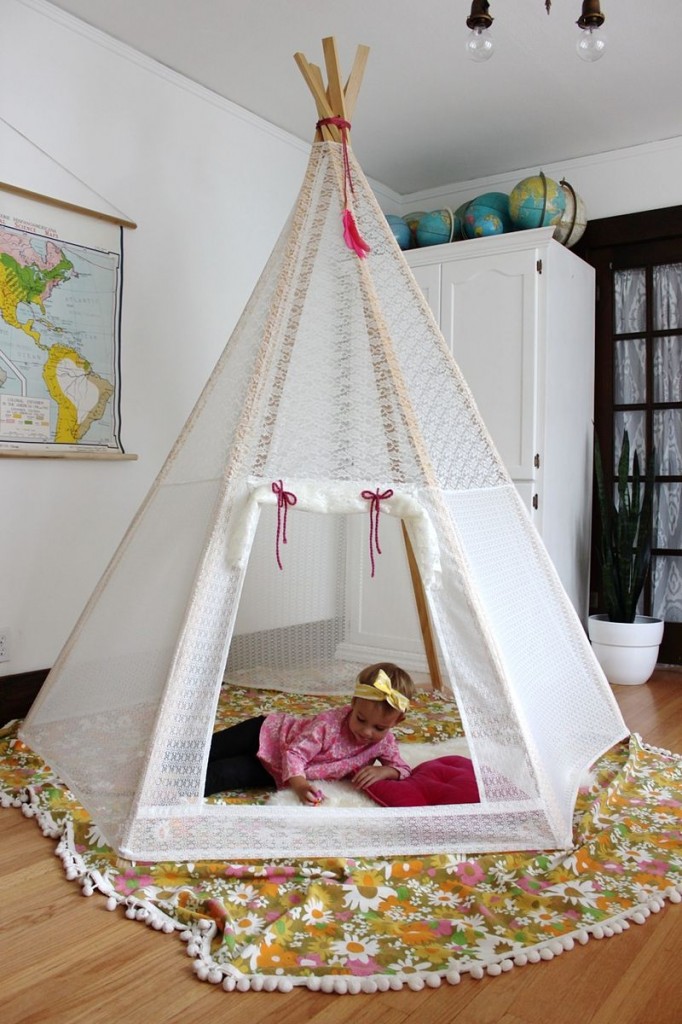 My favorite DIY tent so far! Make tent using lace and wood as a tepee.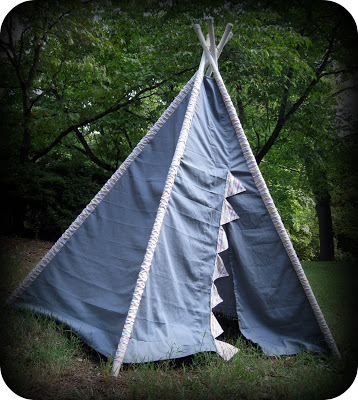 Another tepee handmade tent. With very nice instructions to make one of your own.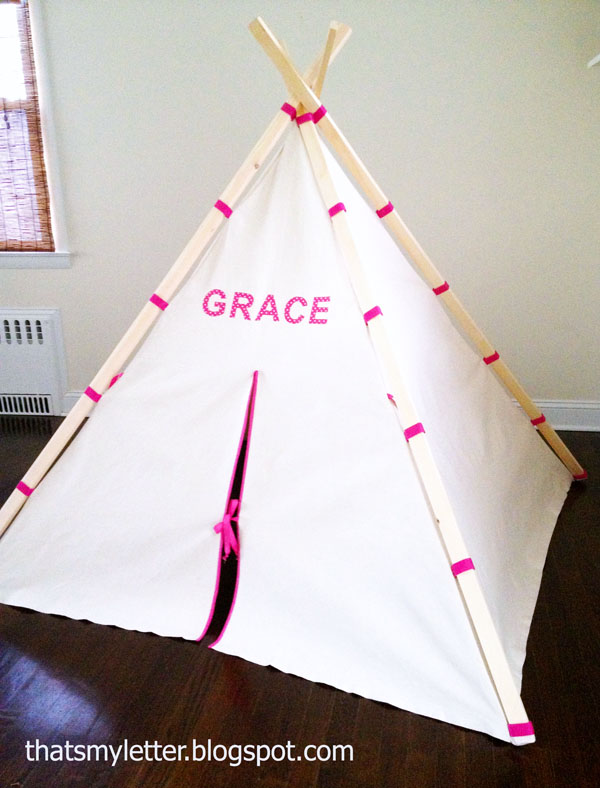 Easy play tepee tutorial. Sew your tent smaller than the wood frame. And hang it.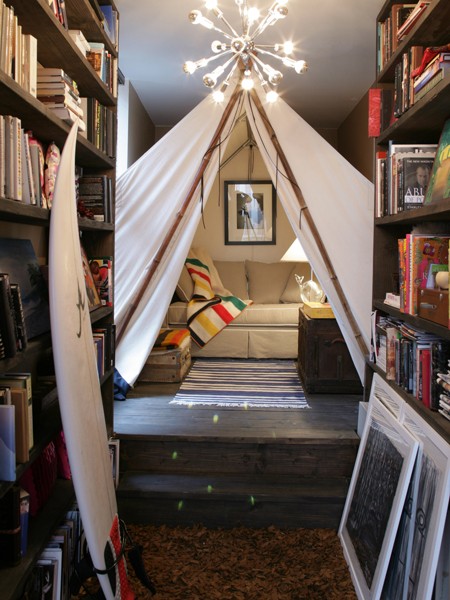 Make a tented indoor reading nook. Following a tutorial from the top.
This one is big enough to store a sofa inside. Such a great place for reading.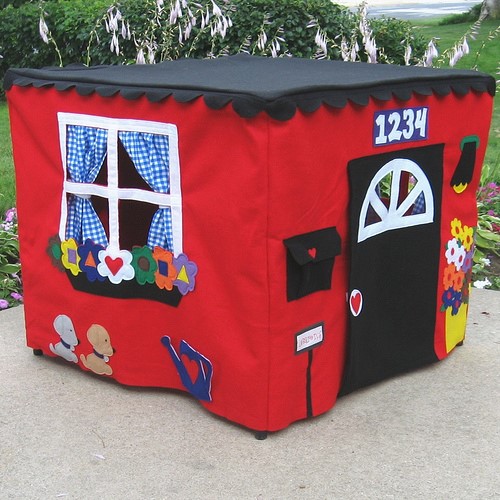 DIY tent with crafted windows and door. This is a great inspiration for sewing a tent at home.
You can buy one like this on Etsy Here.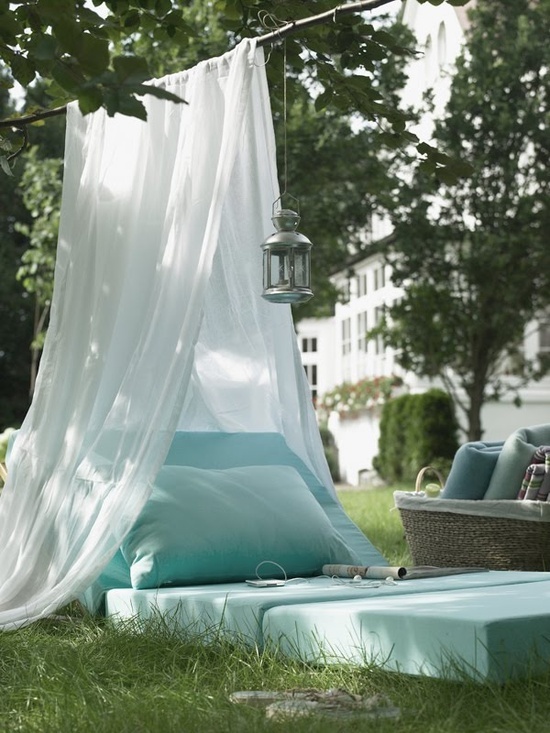 Now how dreamy is this reading outdoor tent!
Make it as easy as passing fabric over a clothesline in your backyard. Great for summers.
I really wish I could find the original source.
I hope you enjoyed this roundup of 15 ways to make tent.
These DIY tents have absolutely put me in the mood to make one.
How about you?
 You will also like:
Table top ironing board
Kids Sports Theme Party (& 11 Party Games)
Angry birds games
Looking for more great ideas for Kids?
Check out tutorials in the category
KIDS.
Are you on pinterest?
These are updated regularly whenever I find unique ideas.