DIY Wreaths  are not only fun to make but add statement at the entrance  Decorate your front door with beautiful wreaths
I am sharing over 15 ideas to make DIY wreaths today
Paper flowers wreath
Kittie at Kittie Kraft made this spectacular Wreath with paper punched flowers and a cute pink bow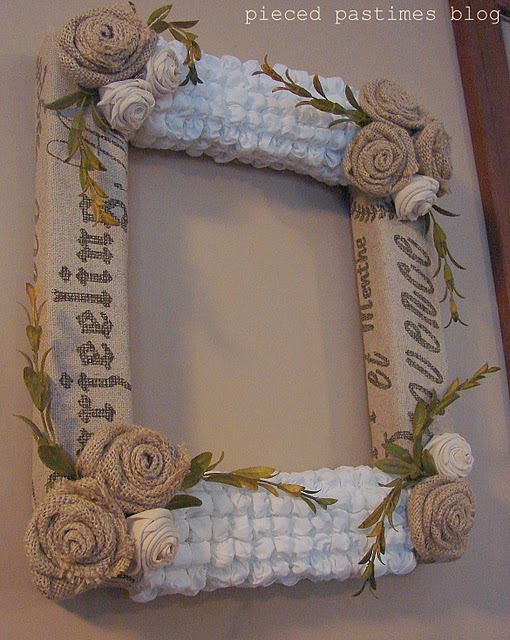 Fabric wreath
Genius idea to add texture to the fabric and make a Fabric wreath with burlap rosettes at Pieced Pastimes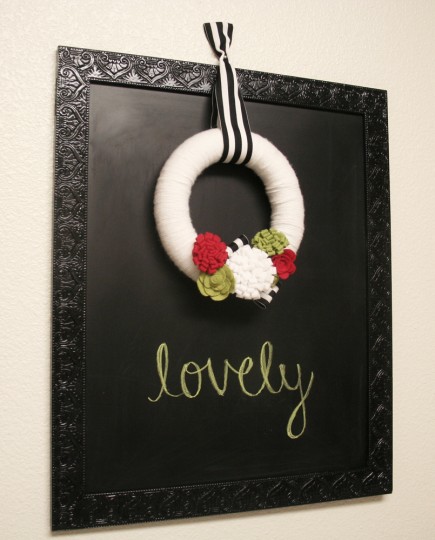 Yarn wreath
What a great idea to hang a cute yarn wreath on the chalkboard with embellishments and flowers by Mrs Priss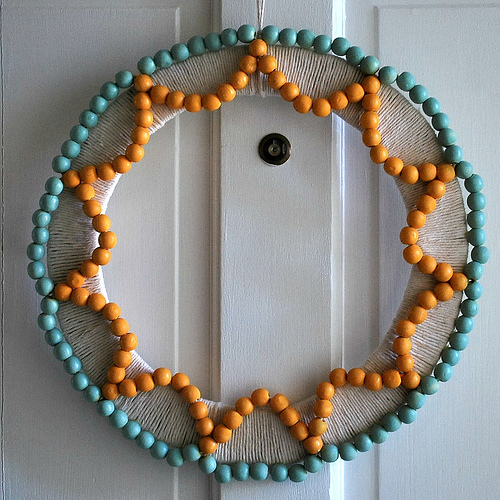 Wooden beads wreath
Steph at Silly Pearl is super creative  She always amazes me with her creativity
I love the turquoise and yellow combination of this beaded DIY wreath
Pinwheels wreath
I love the color combination of the pinwheels on the twine DIY wreath by Not So Artsy 
 I have never seen a Tumbler Wreath before  Looks like a very fun project to make at Kakorner 
I love everything about this Fabric wreath, the colors, flowers and stripes  Check it out at Honey scrap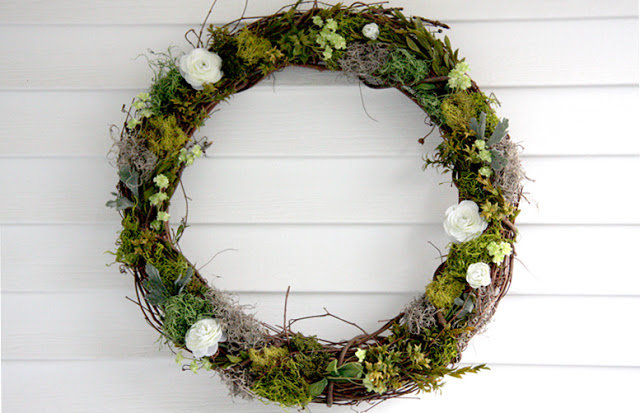 Moss wreath
A green project is always on my favorite list, like this Moss DIY wreath at Little wolf blog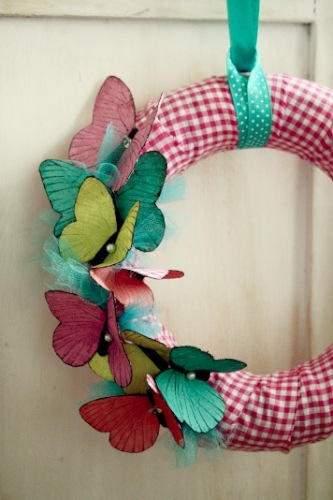 Simple things with great impact, like these inked butterflies on the Fabric Wreath by Mouse paper Lovely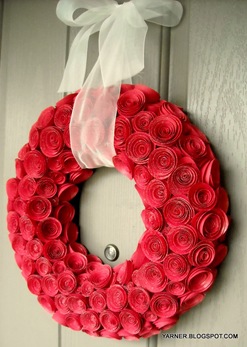 Paper rosettes wreath
Love this paper rolled Rosettes DIY wreath by Yarner 
Burlap wreath
Laurie made this Burlap wreath with ribbons and "Welcome" bunting, for her kid's party at Gallamore West
Isn't it adorable?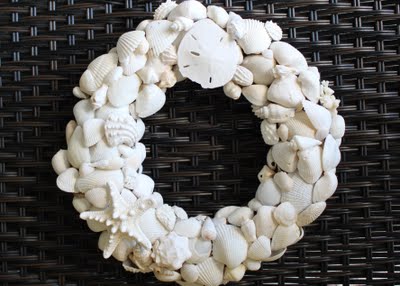 A very cute Shell wreath tutorial by Busy Kids Happy Mom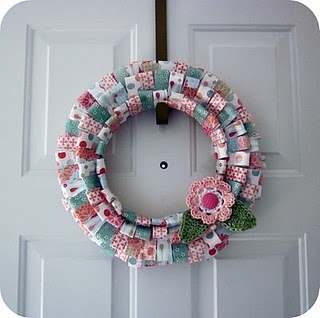 A really fun Patterned paper wreath with cute girlish colors by Two Girls being Crafty 
Green wreath
I love how beautiful and natural Robyn at The pink peony of lejardin made this Greenery wreath
A simple Book page rosettes wreath makes a perfect impact on the shelf
See how you can make it at Dehart Family Blog 
I have never seen a Bubble burlap wreath before  Awesome idea by Today's fabulous Finds 
A happy way to cheer up your front door with Mesh Summer Wreath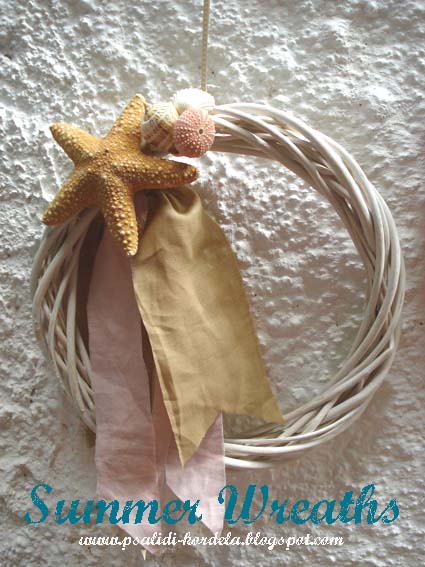 Summer wreath
A simple and sweet collectible Summer DIY wreath 
Martha Stewart's Pom Pom inspired Summer Wreath at Me and Wolfman, so cute 
Genius idea to utilize the fabric scraps into a Superb Summer Wreath at Button bird designs 
 

Garden wreath
You will also like:
20 Wind chime tutorials
Make birdhouses for Garden
15 Green wreath tutorials
Looking for more great ideas?
Are you on pinterest?
Updated regularly whenever I find unique ideas