This post may contain affiliate links. Please see our full Disclosure Policy for details.
Please welcome Taryn. She is very excited about Thanksgiving decoration at home and today she is sharing with us a cute.
DIY thanksgiving Pillow tutorial
I love this day. I love the gathering of friends and family, the abundance of food and all of the beautiful decor. Since this day seems to be top of my mind lately, I decided to share with you an
Easy Give Thanks Pillow.
This pillow is a subtle way to bring
Thanksgiving decor
into your home and remind everyone in your household to give thanks.

And because of the neutral colors, you could even keep it up year round if you wanted to!
Supplies needed:
1/4 Yard Canvas drop cloth
Heat transfer paper
Iron
Inkjet printer
Pillow stuffing
Sewing machine and sewing supplies
Cut your drop cloth into a 10 1/2″ x 6 1/2″ rectangle. Using the program of your choice, create your "Give Thanks" graphic. I used my silhouette and chose Courier font all in lowercase. Then reverse the image to mirror it for transferring onto the fabric correcting. Print your graphic onto transfer paper (found at your local craft store) and trim the edges. Iron the graphic onto the fabric and make sure you get all the edges. Hold the iron for at least 90 seconds for best results.
Once the paper cools, slowly peel it off. Now simply make a basic pillow. Put the right sides of the two pieces of fabric together and sew/ serge around the edges leaving a small opening at the bottom for stuffing the pillow. Turn the pillow right side out and stuff it, followed by hand stitching the pillow close.
See what did I tell ya? Super simple thanksgiving decoration.
Hope this pillow reminds you to give thanks for all that you are thankful for this year.
A huge thanks to Hani for having me over today! And so great to 'meet' all of you. 🙂
Thanks Taryn for such a cute pillow and I agree it can stay all year around!
Check out Design, Dining + Diapers for the cutest ideas like:
* Rustic growth chart
*
Tray transformation

 *
Dollar store garland
You will also like these thanksgiving decoration ideas: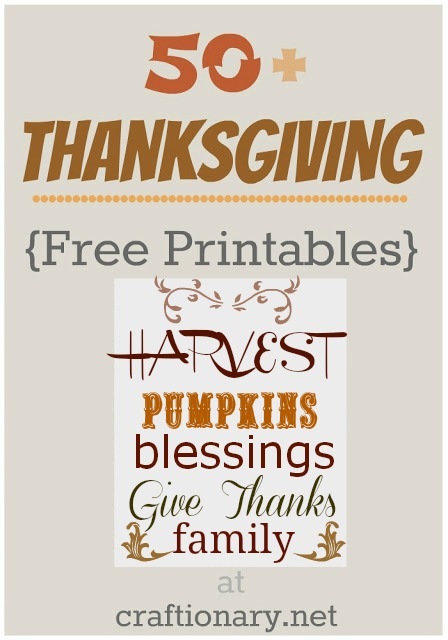 I hope you enjoyed these simple
thanksgiving ideas
Looking for more great ideas?
Are you on pinterest?
These are updated regularly whenever I find unique ideas.