This post may contain affiliate links. Please see our full Disclosure Policy for details.
I am sharing Thanksgiving Garlands that are super easy to make for last minute preparations. You will love one or two ideas for sure. Some tutorials also come with free printables. So you can easily print and create your own. There are garlands (pennants, banners) made with felt, burlap and fabric too. And a few with Fall accents like corn husk.
Let's have a look at these fantastic garlands.
Creative Thanksgiving Garlands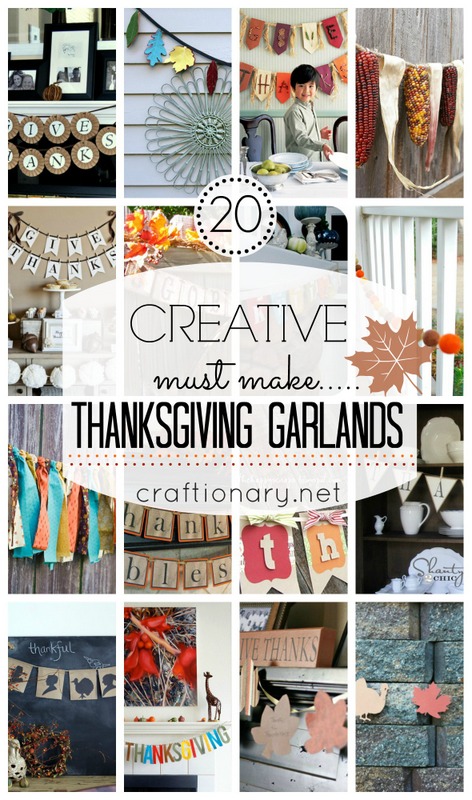 Give thanks with these thankful home decorating ideas this year and make beautiful thanksgiving garlands.
Happy Thanksgiving Everyone
Thanksgiving Gratitude Garland
Print, write what you are Thankful for and hang on a thread or twine.
Thanksgiving pocket garland
Another fun idea is to make a pocket garland. And add a task with a small gift for everyday. A very creative idea for teaching kids to be thankful.
Thankful cone garland
Make paper cones to hold thankful messages for a month. This garland gives you a reason to be thankful every day for a month and practice thankfulness.
Thankful rag garland
Tie fall and thanksgiving fabrics on a rope to make a garland.
Gratitude garland
Cut fall leaves out of paper. And write what you are thankful for on it. String through a ribbon and you are done!
Gratitude garlands for thanksgiving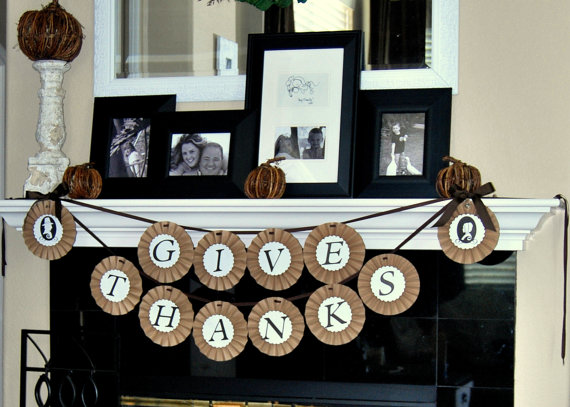 Give thanks thanksgiving garland
Make paper fans with brown paper and hang circle scallop cut paper cutouts with lettering to give thanks.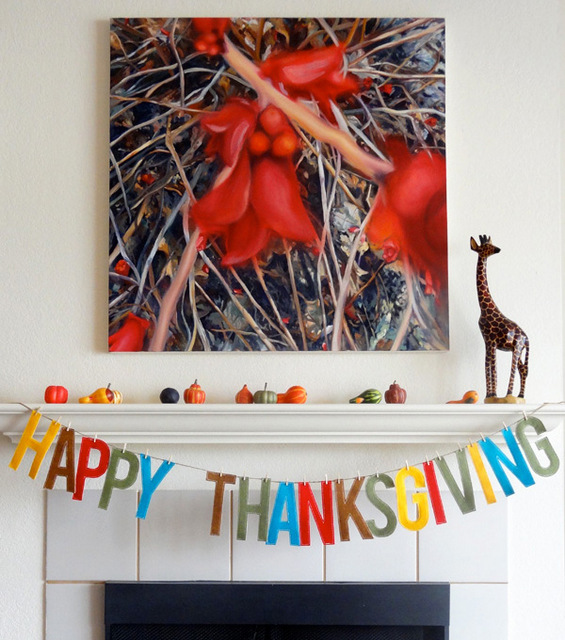 Happy Thanksgiving Garland
Make a cute felt garland with Fall colors. Use freezer paper to print and cut letters on felt, sew and hang on a thread with clothespins. A very easy to follow tutorial!
Thanksgiving silhouette banner
Cutout harvest related silhouettes to make a garland with brown paper.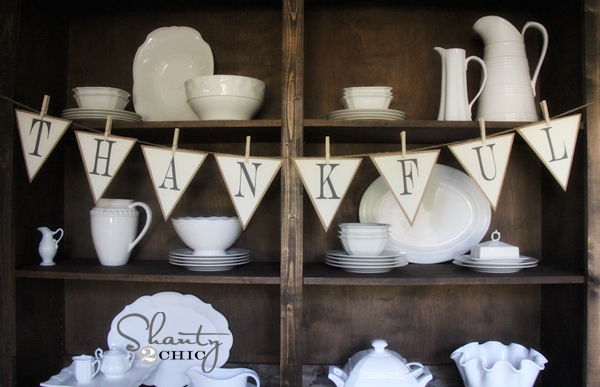 Printable thanksgiving garland
Free printable letters to make this pennant. Print, cut and stick on brown paper.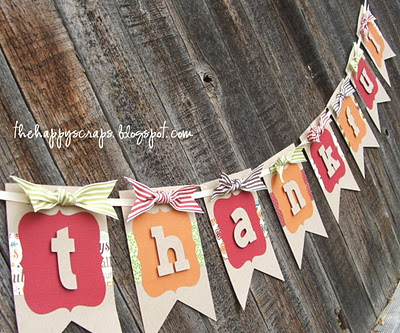 Thankful garland
Another cute thanksgiving garland idea with fabric bows.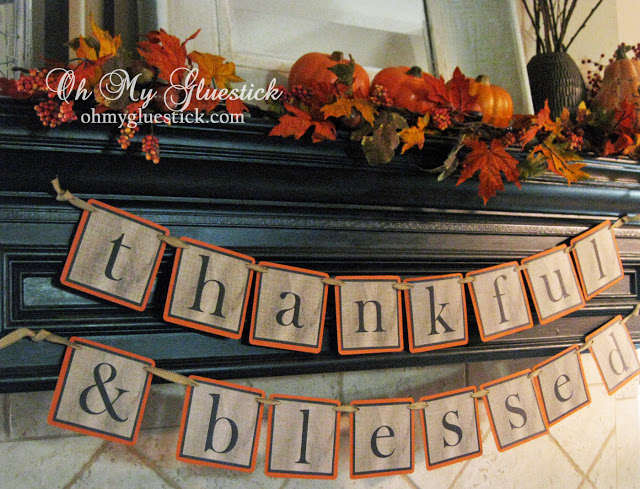 Thankful and blessed banner
Distress using ink pad and sponge to make your letters look vintage for thanksgiving garland.
Thanksgiving banners
Rustic thanksgiving garland
Cutouts you can find at dollar store to string for thanksgiving decor.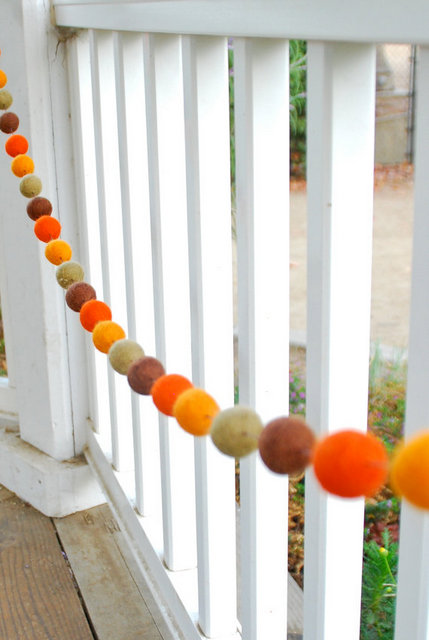 Felt Balls Fall Garland
Use fall colors pom pom to string through a thread to make a simple garland.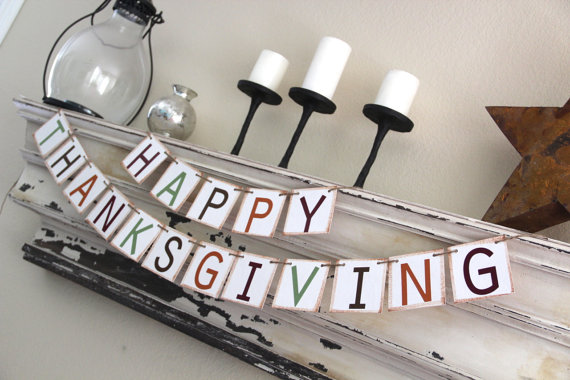 Happy thanksgiving garland
Make a simple garland using letters and paper cutouts stringed through to hang on your mantel.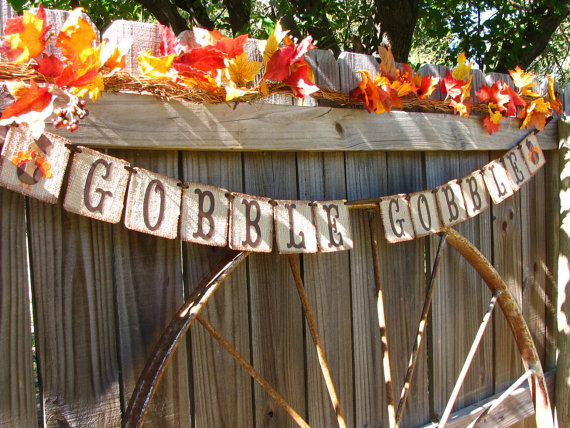 Gobble Gobble Thanksgiving Banner
Make a thanksgiving banner with burlap squares. And stick paper cut letters on it.
Creative Thanksgiving Garland
This garland does not come with a free printable. But I love the bows on the sides.
Simple and easy to make with clothespin and printables letters.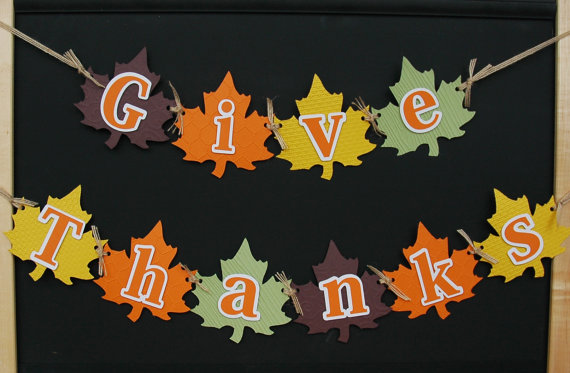 Maple leaves garland
Give thanks banner made with leaf cutouts and paper lettering.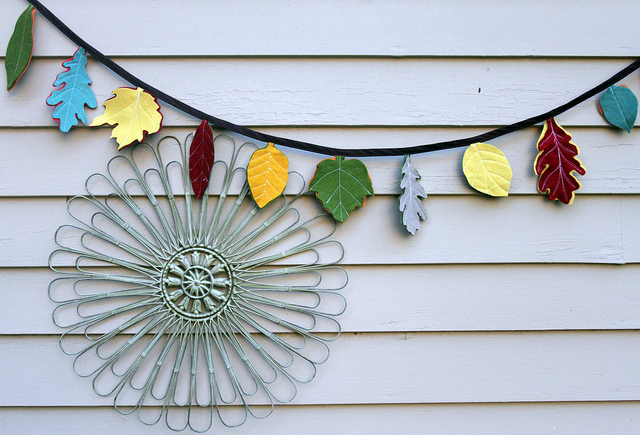 Felt leaf garland
Give thanks garland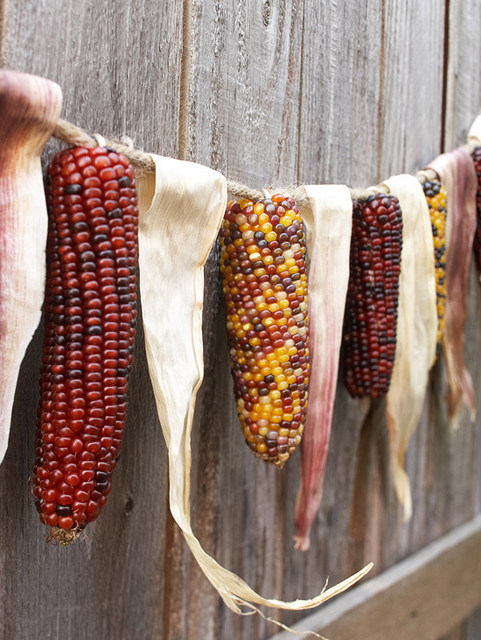 Corn husk garland
Easy to make corn husk garland. Use eye hook to hang cobs and loop corn husk on a piece of twine.
Makes a wonderful Fall  Thanksgiving Garland.
You May Also Like: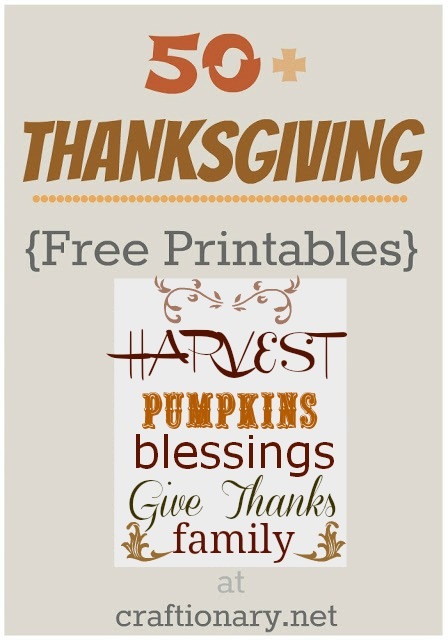 Thanksgiving Ideas with Free Printables