This post may contain affiliate links. Please see our full Disclosure Policy for details.
4th of July free printables are becoming a norm these days. So, I decided to make this subway art. I love sharing free printables and the combination of red, white and blue. The stars and stripes are just perfect for making a pretty decoration for this patriotic day. Such are the words associated with this independence day that make people of this country proud to be born and bought up here. It is called the land of opportunities today for those reasons. So, without further a due 4th of July free printable USA subway art.
4th of July Free Printable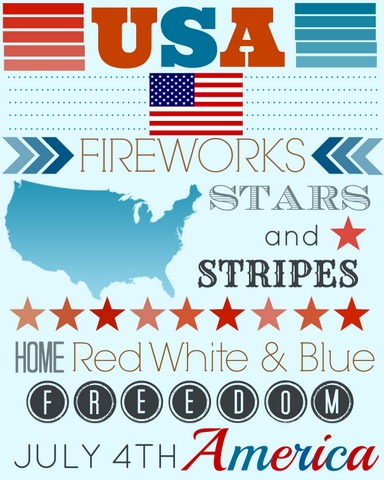 USA Subway Art
You can print it in 8×10.
(for personal use only)
I love how it looks framed in my home. The thing about subway arts is that it gives the artist an option to decorate a frame around all things associated with an idea. For example, let's have a look at the 4th of July free printable here. This print includes all things you can easily familiarize with this holiday.
USA (United States of America)
Fireworks
Stars and stripes
Home for Americans
Red, white and blue
Freedom
July 4th
America
And even other words you can find in various printables. You can find a list of these linked at the bottom of this post and they are all free as well for you to enjoy. Words like:
Uncle Sam
Land of the free
Home of the brave
God Bless the America
New York
Statue of Liberty
Chicago
I hope you enjoy printing and using it too.
You will also like:
Wooden American Flag tutorial
Glitter Fourth of July Centerpiece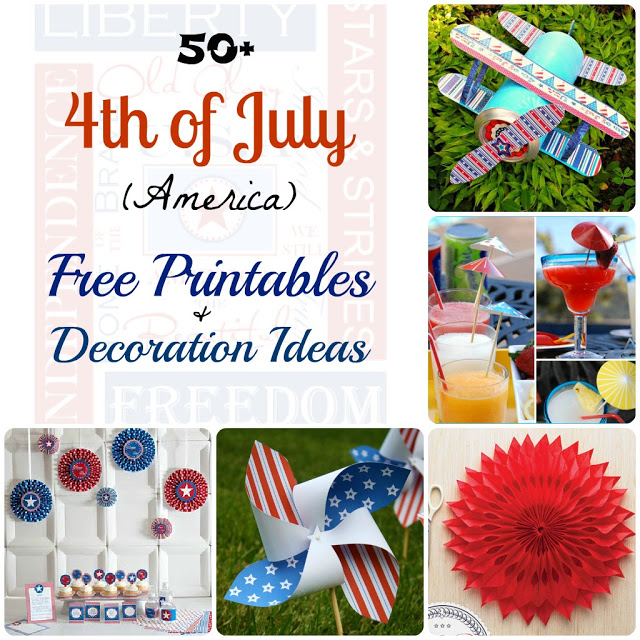 50 4th of July Free Printable Ideas
Looking for more great ideas?
Are you on pinterest?
These are updated regularly whenever I find unique ideas.