Green is the color of nature. So let's go green at home this year.
I am sharing 15 beautiful green wreath tutorials you will love.
Commonly at this time of the year, green is for St Patricks Day. But some of these green wreaths are great for all seasons.

You can make green spring wreaths. And not worry about taking them off all year.
(Yes! Only if you are pleased.)
Let's go green on the front door. Knock knock!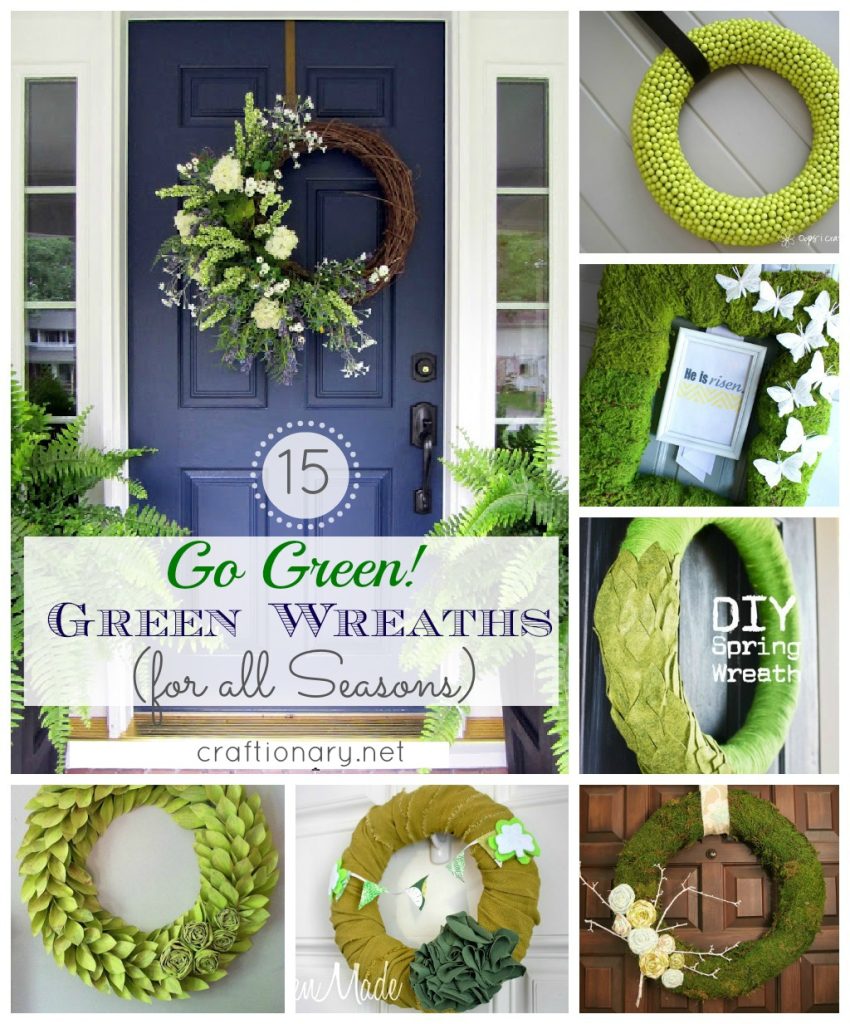 15 DIY Green wreath tutorials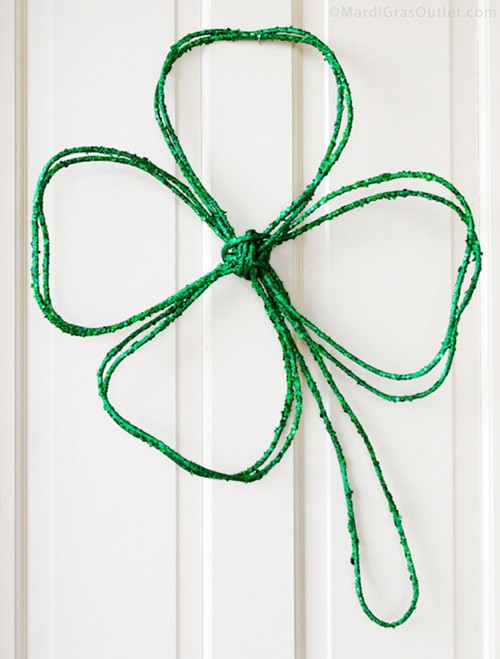 Make a shamrock shaped wreath from glamour rope.
DIY Shamrock wreath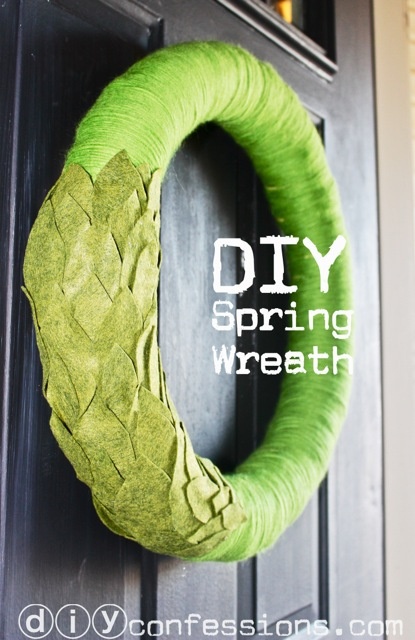 Make a spring wreath by gluing felt leaves. I love the half covered look here.
Spring felt wreath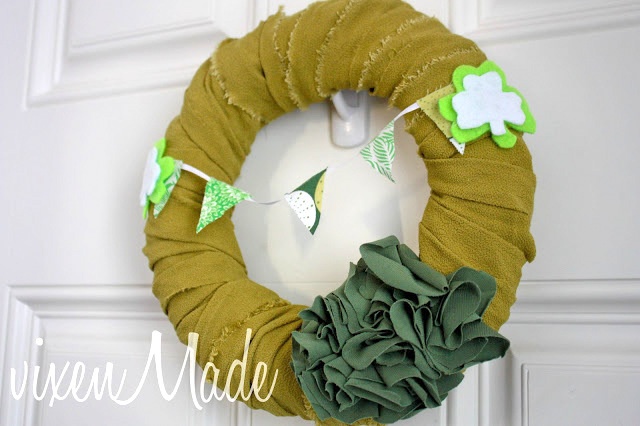 DIY green wreath made with fabric. Love the fun ruffles on one side.
,
Adorable combination of blue and green on the front door.
Wreath made with natural elements.
(I wish there was a tutorial)
Make a spring DIY wreath with moss.
Wrap moss on the wreath. And stick fabric rosettes to decorate.
Make a fabric rag wreath for Spring.
Simple and pretty idea. Tie scraps of fabric and you're done.
Cute as button! Felt shamrock flowers on a yarn wreath.
Wrap a wreath with burlap. And decorate with felt flowers.
Cut three peanut shaped felt pieces. Glue them at the center to make a six petal flower. Top it with a button.
This handmade green wreath is made with styrofoam balls.
Just glue the tiny balls on a dollar store wreath. And you're done!
Green spring wreath
(Does not have any picture instructions)
A cute Shamrock wreath for St Patricks Day.
Make this cute wreath with lima beans and split peas.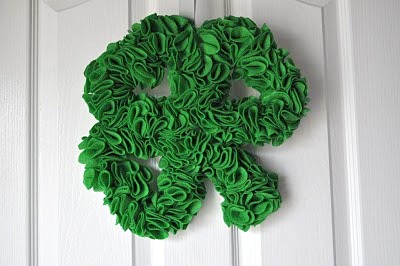 Ruffled felt shamrock wreath.
Use styrofoam as base. And stick circles to make this adorable St Patricks Day wreath.
Ruffled DIY wreath via bubbly nature creations
Paint newspaper. And use mod podge to stiffen it up.
Cut leaves and glue onto a wreath. Wonderful idea to recycle newspaper into a wreath.
Green spring wreath via pinterest
Lovely spring front door hanging.
Cover a big frame with moss. And add paper butterflies.
Hang a smaller frame inside with a message.
Such amazing DIY green wreath tutorials for Spring and St Patricks day.
These ideas can also be used through out the year.
You will also like:
20 Green recipes
Make birdhouses for Garden
20 Easter Bunny Projects for Spring
Looking for more great ideas?
Are you on pinterest?
Updated regularly whenever I find unique ideas.
Save