Father (dad, daddy, papa, pop) are all beautiful words for one great person  Fathers are so special!
And they should receive that special treatment too.  There are many gift ideas but only one that will never fade with time.
A gift of that wonderful moment through photos.
So I decided to share a few ideas to make it memorable and worthwhile.
Infact a photo is the best gift, isn't it! These Fathers day photography ideas are amazing.
There is also one I have which I'll be sharing on Fathers Day, which looks so precious to me.
Fathers Day Photography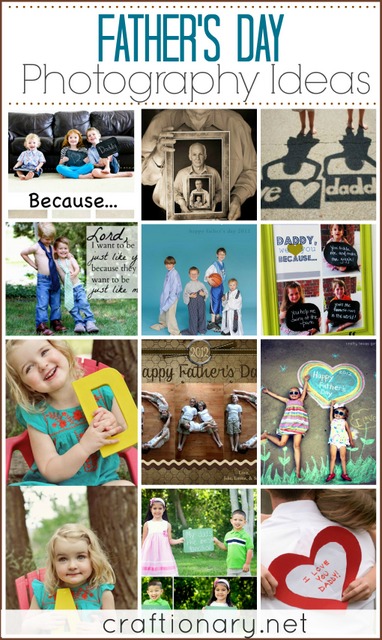 Let's have a look at some super adorable and cute gift ideas for Dad.
Snap your kids with these cute reasons they love daddy for! And make a collage out of it.
You can make a free collage via picmonkey.  It's my favorite online photo editor.
Precious Fathers Day Photo Idea.  I am definitely doing this!
Such an adorable keepsake.
(via unauthentic source)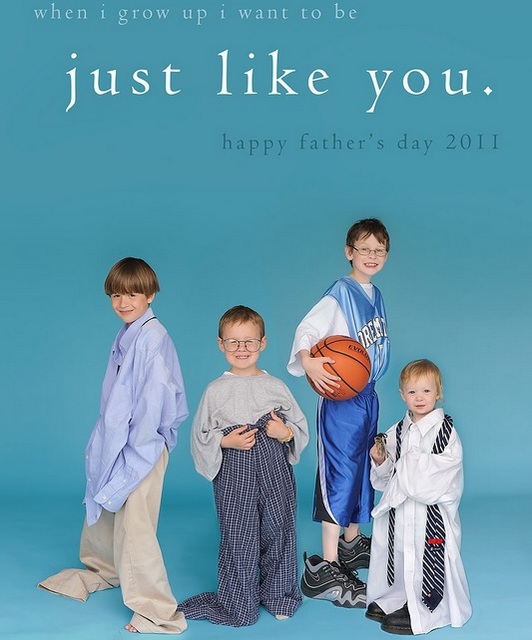 Kids will enjoy wearing dad's clothes for this cute photo.
Fathers day photo with message

This one is great for people like me.  The ones with one kid so far! : )
Have them pose with "Dad" letters and make a collage with it.
An interesting use of chalkboard paint frame.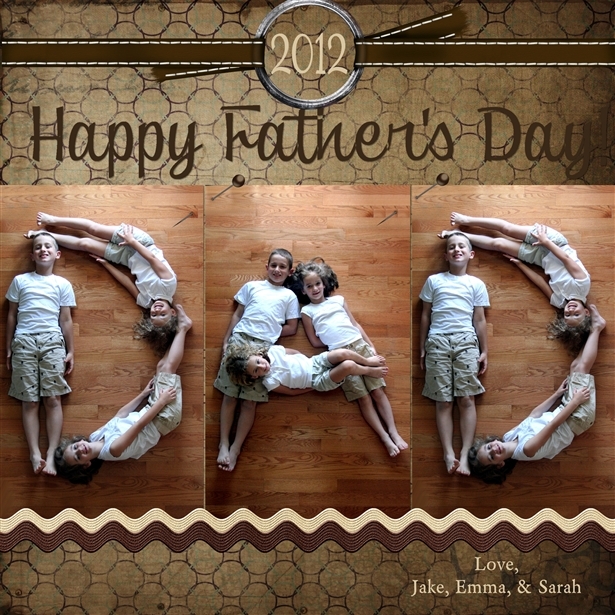 I love the creativity involved in coming up with this idea.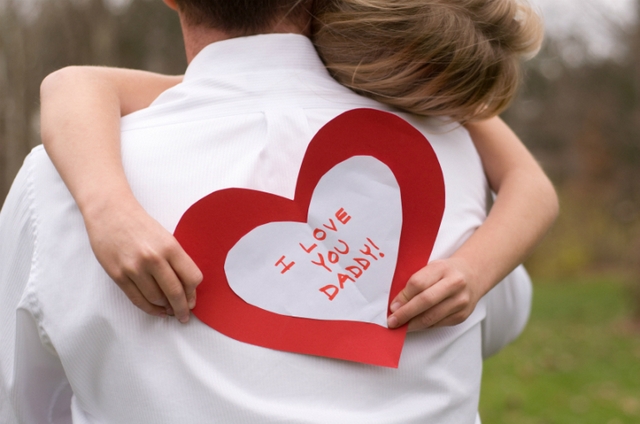 An adorable way of saying I love you daddy.
Shadow cutouts using paper or cardboard.  Make sure you mirror the letters (flip backwards) before tracing and cutting out.
Another cute collage for the world's best dad.
Best Dad Photo via Flickr.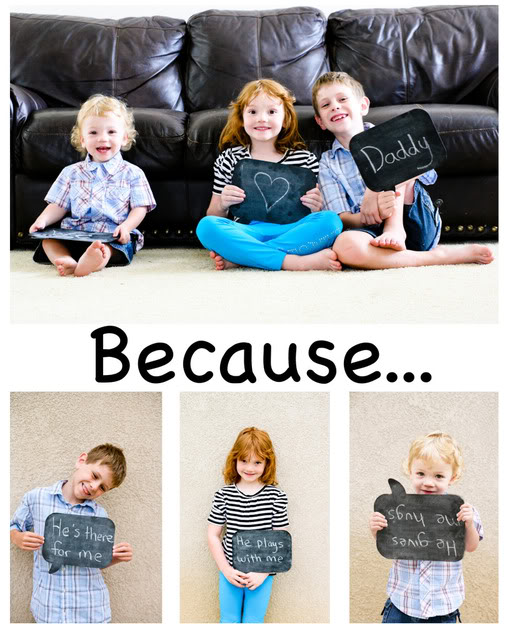 We love daddy because   
You will also like: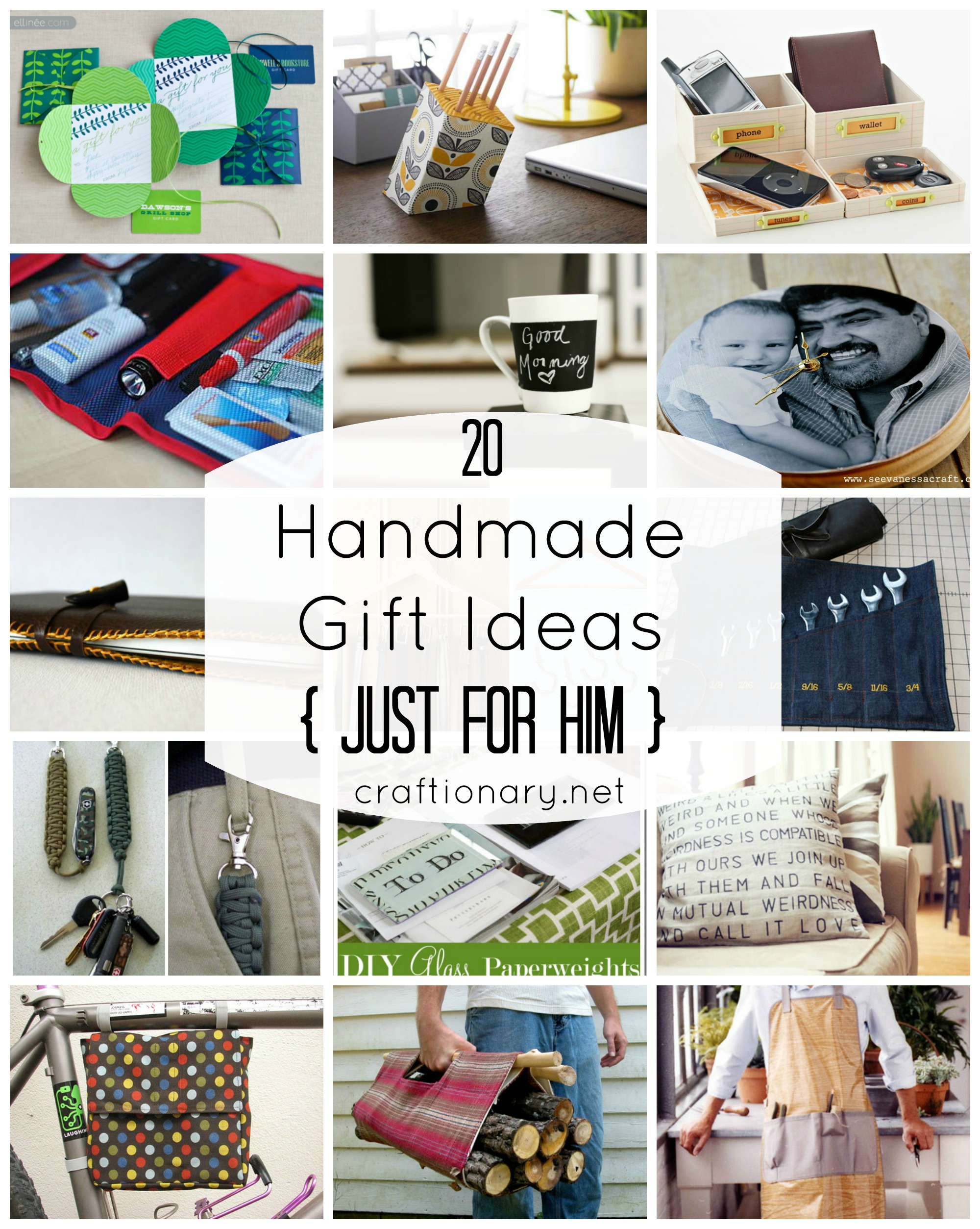 20 Men Gift Ideas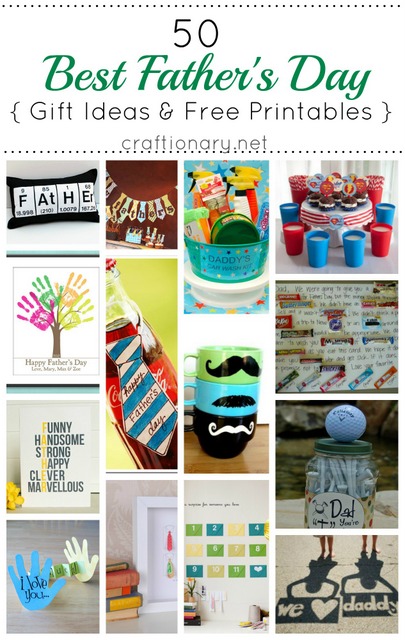 50 Fathers Day Free Printable Gift Ideas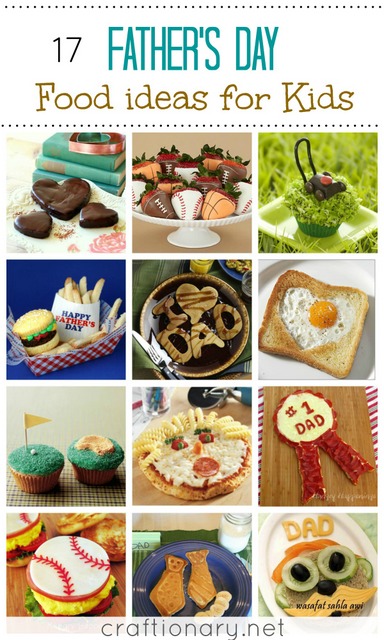 Fathers Day Food Ideas for Kids
Are you on pinterest?
Updated regularly whenever I find unique ideas.