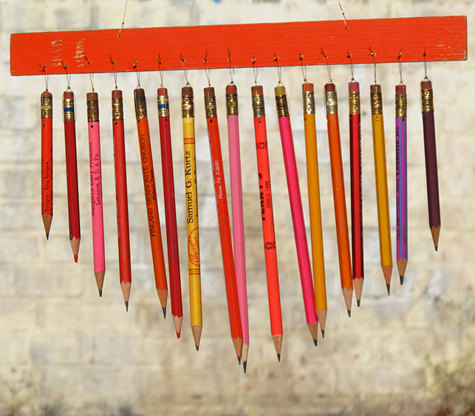 What an artistic use of pencils!
Paint the bamboo sticks. And enjoy a fun evening with your kids staying creatively active.
Recycle your old silverware into a wind chime.
Recycle old tin cans into a musical DIY project.
How cute is this idea!
Are your kids grown out of the xylophone age? Reuse it. You can also spray paint it to match your decor.
(from tin can lids).
Make a soundless windchime using paper.
Village style paper wind chime
Another take on seashells wind chime.
Super adorable wind chime. Make wind chime with seaglass pebbles and wood stick.
Make wind chime with copper tubes.
(summer wedding decoration).
Use cooking utensils to DIY wind chime for the Kitchen.
Use old jewelry pieces to make wind bells.
I hope you enjoyed these creative ideas to make wind chimes.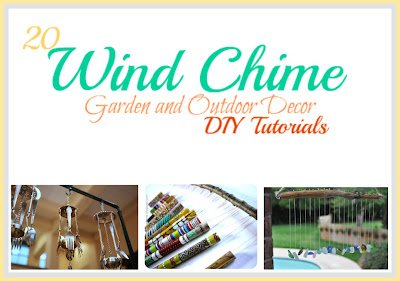 You will also like:
15 Ways to make tent
25 Ways to make candles
Spring in my garden
Looking for more great ideas for Kids?
Check out tutorials in the category
OUTDOORS
.
Are you on pinterest?
These are updated regularly whenever I find unique ideas.