Glass painting is a lot of fun.  You can paint so many different things using glass paints.  Since, glass paints are not only used for making decorative wall arts and frames.  You can use them to make calendars, vases, lamps, trays and more.
Glass painting ( and stain glass) is also great for revamping old and simple items.
With new techniques it's become easy to glass paint.
Even if your hands are not steady, you can create beautiful things.
Glass painting is also a fun way to be creative with your kids.
I am sharing 20 crafty ideas to make glass painted projects.  With designs and patterns that anyone can make.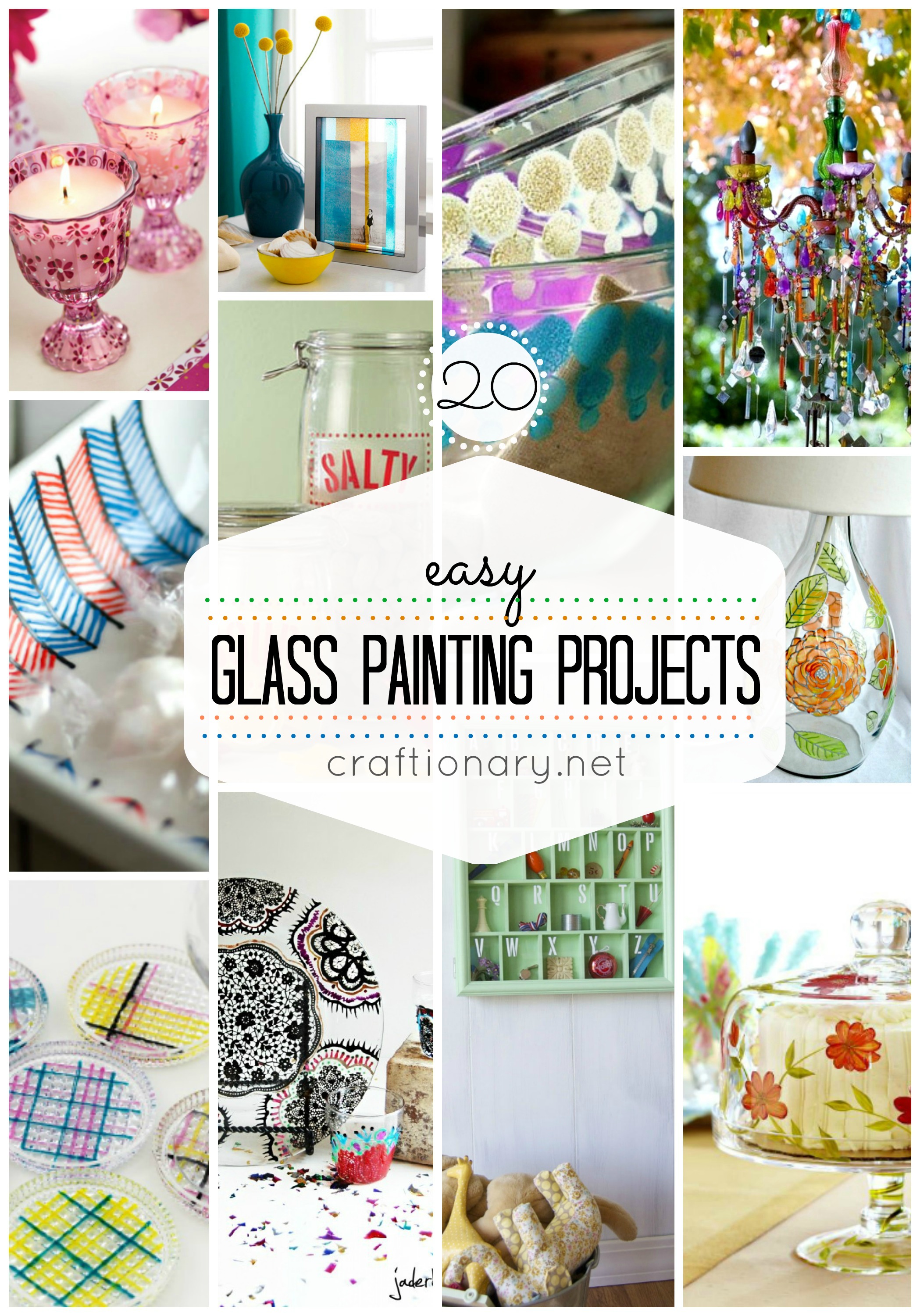 Easy Glass painting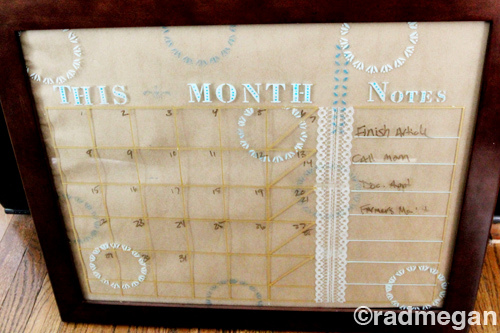 DIY Glass Painted dry erase board and calendar
Stain glass paint candle holders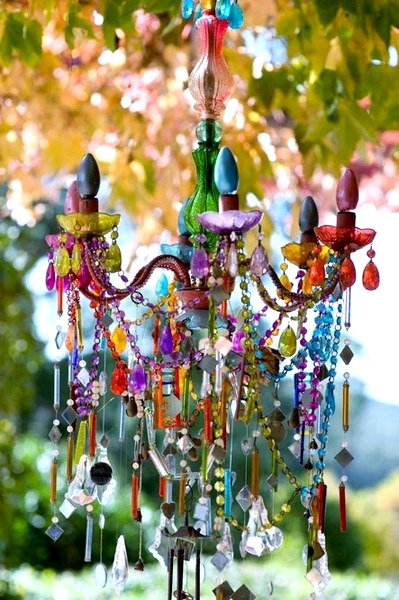 Use glass paints to turn an old chandelier into a beautiful garden/ outdoor decoration.
via pinterest (unknown source).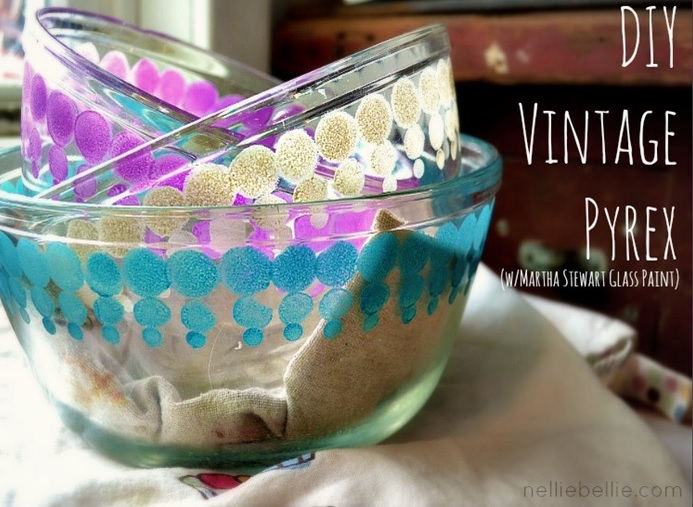 Use round foam brushes to make these bowls.
Use frost and glass paint to make stenciled label jars for kitchen.
Glass Painting Kitchen Accessories
Stain Glass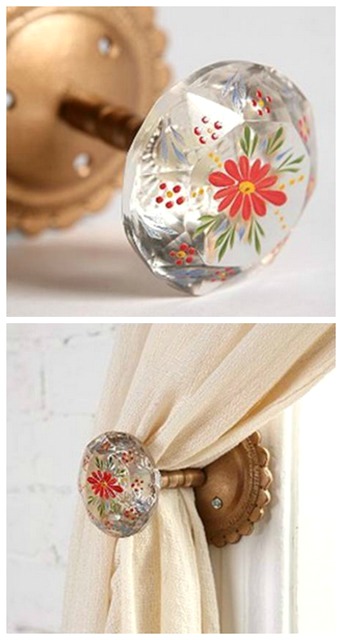 Turn simple-looking glass knobs into something cool with paint.
You can use them as furniture knobs, tie backs and more.
via anthropologie.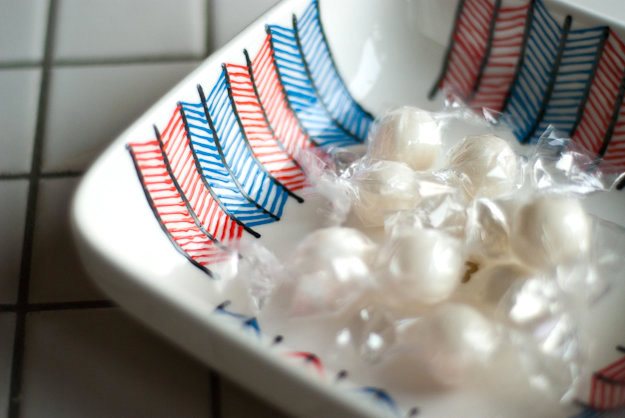 Artistic patterns on plates and trays.
Glass paint not just for glass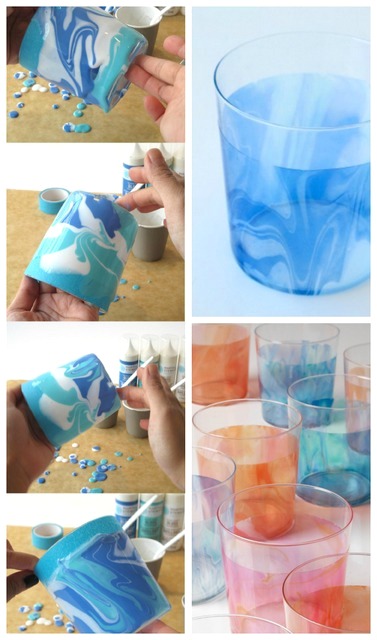 Use various shades of  a color and drop them on glass.  Move the glass around using the base and top (which has been taped using painter's tape).  This will create marbleized pattern, let it stand on a disposable glass or something to dry.
DIY Marbleized Glass Painted Glasses
Make interesting pattern to revamp simple glass coasters.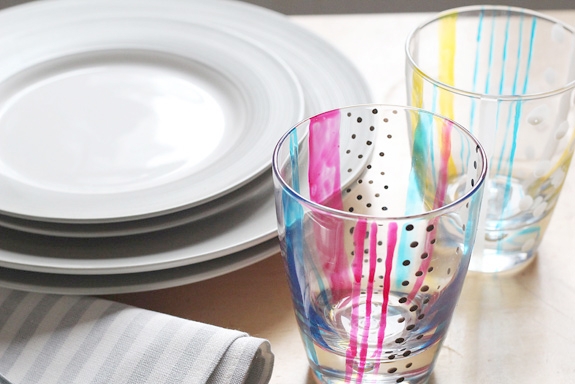 via sayyestohoboken.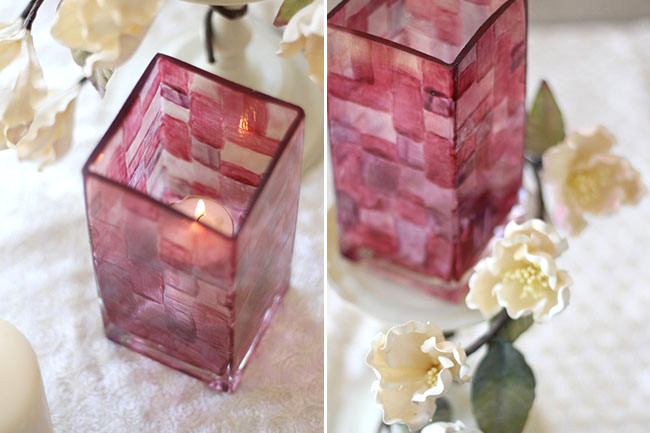 Painted squares in various sizes, to make this beautiful vase.
DIY Stained glass vases/ votives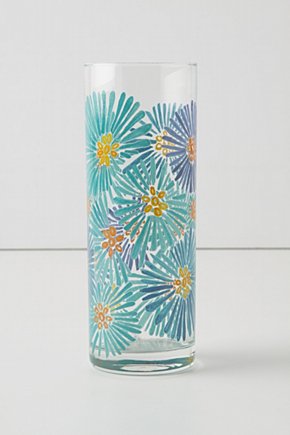 I love this floral painted vase via plaid.
Make an alphabetic shadow box.
Replace items inside  Great for teaching kids.  And also a cool decor in kids bedroom (or play area).
Kids room alphabets glass painted art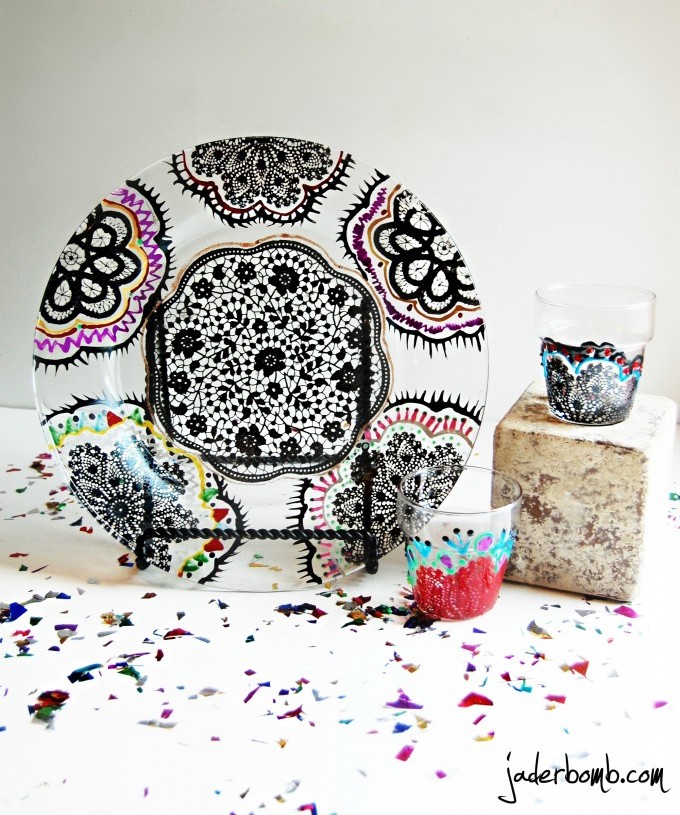 Use doilies to stencil using glass paints.  Love this Mexican fold art.
Stenciled glass paint art project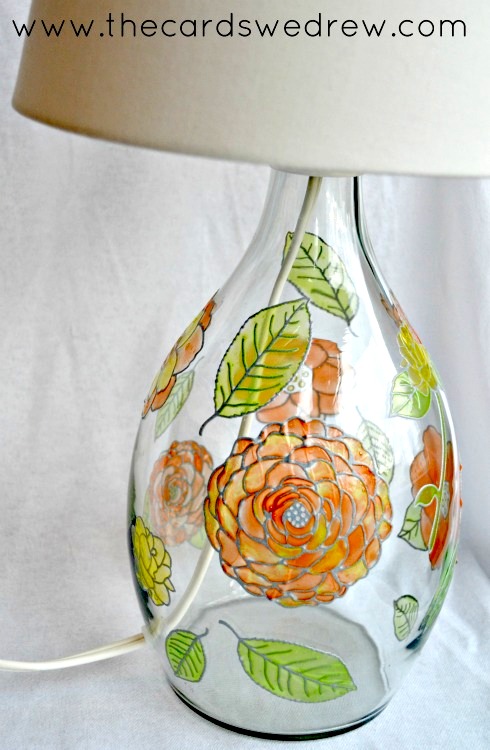 Paintable clings from Martha Stewart are an easy way to revamp any project.  Simply paint and stick them on glass.
Painted light fixture panes in diamond pattern.
Easy Pattern for Glass Painting Light Fixture
DIY Glass painted art tutorial
Found at Pier1 Imports, this cake stand is super eye catching.  I am so doing this to my cake stand.
Floral stain glass cake stand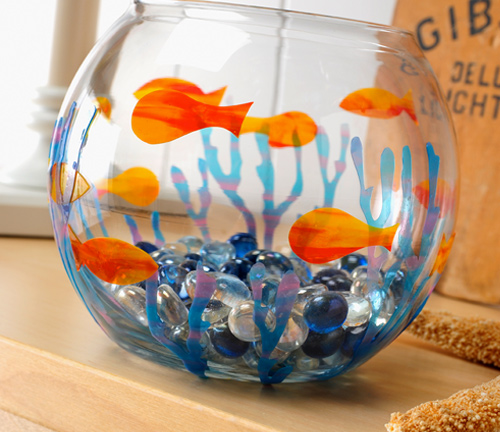 Have fun making this fish bowl with your kids.
Creative glass painted fish bowl
Make a photo display with glass paints.  Use painter's tape to make stripes in a transparent float frame.
Mask off stripes on the front side of both glass panes and see how they will look when they overlap.
Paint the panes, peel of the painter's tape.  And display a photo in it.  This can also make a beautiful gift.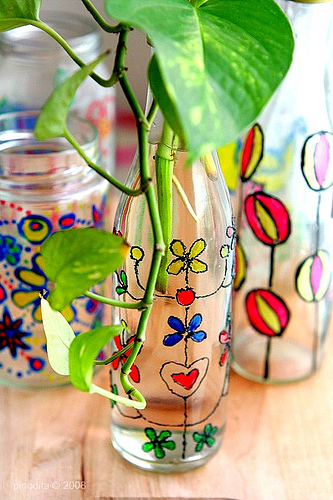 Turn simple glass bottles into fun planters.
Glass painted bottles for growing money plant.
You will also like:
25 Garden Projects anyone can make
30 Must Know Craft tips
35 Decorative Flower Vases
Looking for more great ideas?
Are you on pinterest?
Updated regularly whenever I find unique ideas.