There are a lot of DIY projects created using crates these days  What a great way to recycle! Just like DIY crate bookcase
Crates are great for organization  They provide cheap and decorative storage solutions for your home
Just like crate bookcase, magazine storage, table, basket and many more
Brandon and Shelby did a terrific job utilizing these crates into making
DIY Crate Bookcase
Shelby shares with us her story of how she found a whole pile of crates and bought them home
A simple stain of your choice, brackets and scrap wood completes this project
Here's how it looks finished and decorated
Find more details to make DIY Crate Bookcase
You can also use
Crates to make
Stain and use plywood for sturdy bottom
Use casters to make a movable books container for your living room
A few more inspirations for using crates:
DIY Crates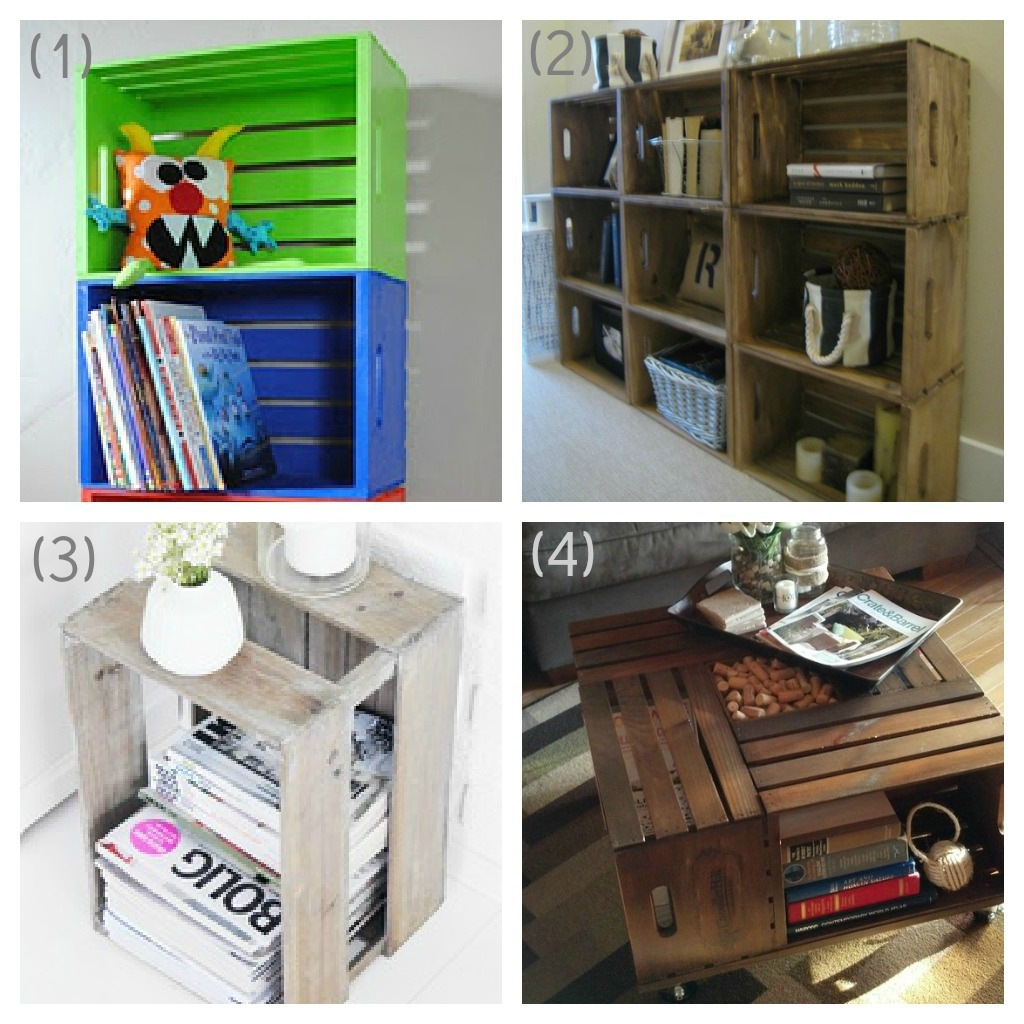 (1)
Paint the crates with bright colors  Pile them up to create a bookshelf for kids room
I love how this can make a narrow corner in the room useful
(2)
A simple bookcase created with crates of the same size piled up together
(3)
Put the crate upside down  Makes a beautiful side table  Great for keeping books and table lamp
(I would not remove the center bar from the crate, however)
(4)
This is my favorite DIY use of crates so far!
Four crates are joined beautifully with a tray in the center to keep decorative accents
An effective coffee table
Give it some legs of your choice and your have an extraordinary piece at home
You can find these projects on pinterest
I hope you enjoyed this inspirational project to recycle crates into organizing your home  Recycling is one of the best ways to make our planet happy  I always love environmental friendly projects just like Shelby crate bookcase  What about you?
Do you believe in recycling more? I believe the more you craft, the more you start saving stuff for re-utilizing at home!
If so what is your favorite recycling product?